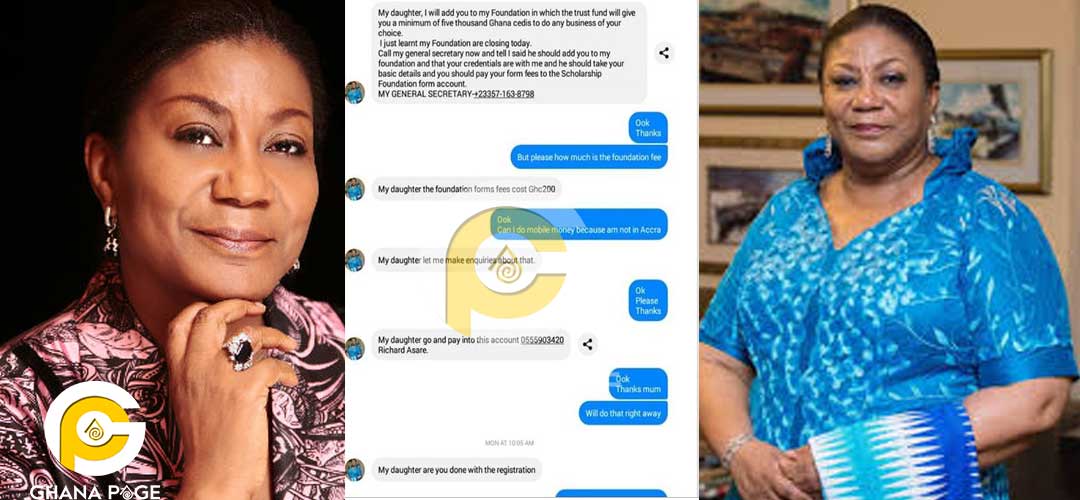 We must be very careful as wickedness and crime still looming especially with the issue of imposition as someone can get you into trouble because the imposter used your identity for dubious purposes.
Someone with no respect and fear has committed an outrageous crime by falsely using the identity of the First Lady on the land to dupe innocent and ignorant Ghanaians and foreigners.
Facebook administrators have been deleted an account on Facebook reported to be fake after it was found to be using Mrs. Rebecca Akufo-Addo's name as the account name.
READ ALSO: Nana Konadu joins Daddy Lumba to celebrate 54th birthday
According to reliable sources, in an attempt by the fake account user to extort money from a Ghanaian woman Evelyn Odei Ntow, the fake account was identified and exposed.
According to Evelyn who has had deliberations with the fake account holder, she was asked by the fake account holder to join Mrs. Rebecca Akufo-Addo's foundation promising her of great freebies and advantages.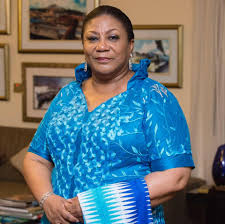 Screenshots of their chat revealed the fake account holder who bears the photograph of Ghana's First Lady, demanding cash of GHc200.00 to be paid to Richard Asare with registered mobile money number 0555903420 for the purchase of the foundation forms.
Evelyn, however, indicated that, after the fake account user realized she has forfeited in the payment of the aforementioned amount of money agreed by both parties, the fake account user blocked her.
The police have a role to play in making sure all these criminals are brought to book to serve as a deterrent to others.
ALSO READ:Wedding Photos Of Former President Kuffuor And Theresa Pops Up Online
Below are screenshots of the chat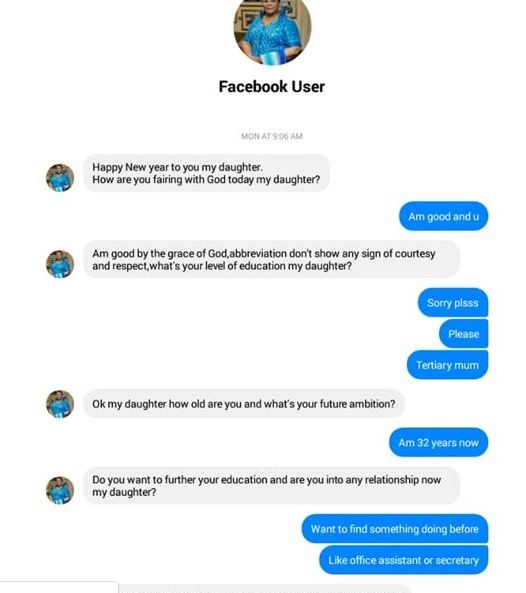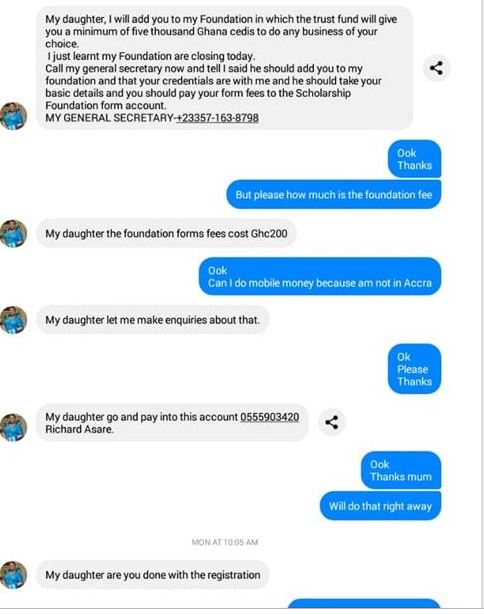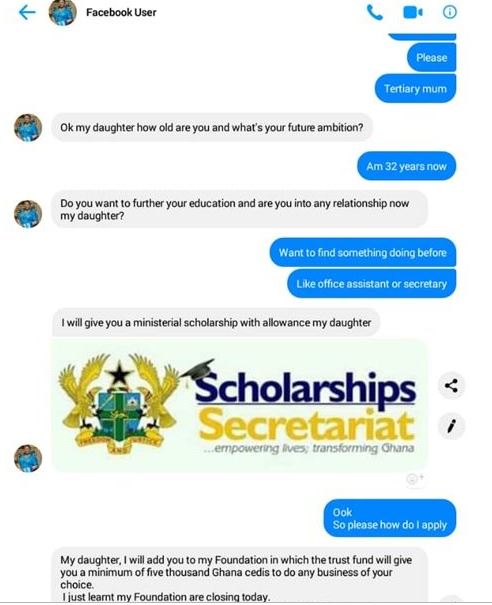 Ghpage.com
ALSO READSalma Mumin allegedly went for Juju to drain money from men