Zylofon FM's security officers out of anger and frustration this morning forced out a panelist from their studio for criticizing Bulldog's severe conducts following their recent discrepancies with Stonebwoy.
Now, from all evidence, it is clear that Zylofon Media cannot endure fiercely honest criticisms judging from what occurred in the studios of Zylofon FM.
Head of Zylofon Arts Club, Willi Roi has warned Ghanaian Showbiz expert and poet, Kwame Agyemang Berko never to step a foot into the studios of Zylofon FM after he honestly criticized the conduct of Zylofon Media on the inhuman way they tried to retrieved Stonebwoy's official car.
The showbiz expert cum poet giving his judgment on the Stonebwoy-Bulldog saga over the retrieval of a Mercedes Benz from Stonebwoy stated without dicing words that Zylofon Media failed when they tried to retrieve Stonebwoy's official car with a force means instead of proper procedures and rule of law.
However, Willi Roi who seemed to be annoyed over the honest judgment of Kwame Agyemang Berko on Stonebwoy-Zylofon Media brouhaha rubbished the statement by describing it as baseless.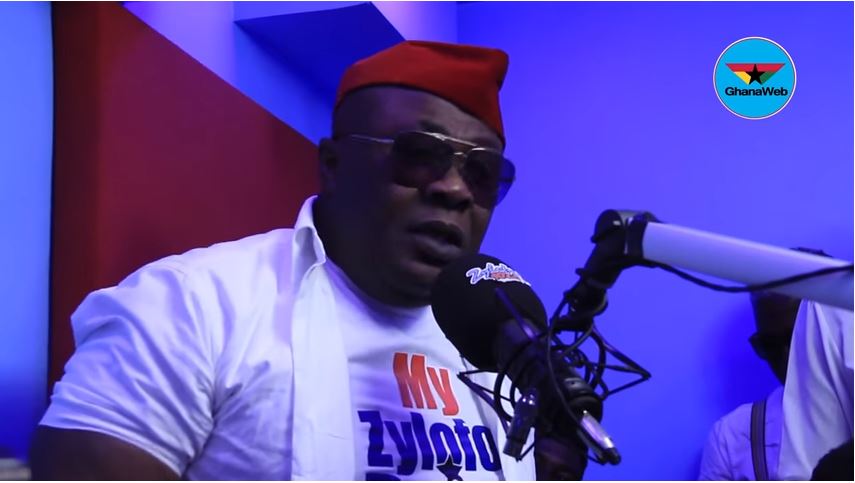 Willi Roi unable to deal with the harsh truth called on the security officers to sack Kwame Agyemang Berko from the studios of Zylofon FM for dragging the Zylofon brand in the dirt with his submission.
"How can you compare this media firm to Stonebwoy and say this place is pale. Next time you bring this guy here, I'm actually going to deal with you Sammy Flex," Willi warned.

"If this place is pale, then what are you doing here. Don't you give him allowance when he comes here, don't we give him money? Security gets this guy out of here. He's not supposed to be here. In fact, he should never come back here," he fumed.
Watch the video below…..
https://youtu.be/V5UEJcnnvS0
WATCH VIDEO

: Kumchacha Explains why he arrested Afia Schwarzenegger
https://youtu.be/_-tGpY64qvM