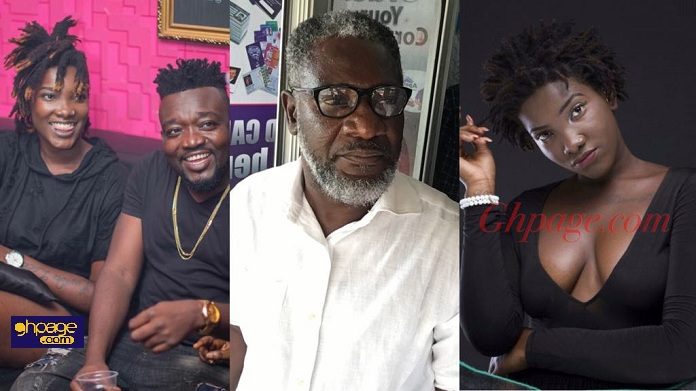 The late Ebony's father, Nana Opoku Kwarteng says he is setting up his own Ebony foundation —though her manager — Ricky Agyemang popularly known as Bullet also wanted to set up one.
According to the father, Ebony must not die and go like that without any legacy, thus his decision to set up a proper foundation.
He believes, Bullet did not manage his daughter well and seems what they are doing or have done after her death is just a nine-day wonder.
READ ALSO: Unknown Ebony's fiancé whom she was set to marry before she died speaks
He dismissed rumors that he had his own interest that's why he didn't support Bullet when he told him about setting up a foundation for the late dancehall diva.
"Bullet never discussed that with me. However, my daughter will not die and just go like that because she deserves better than that, Ohemaa deserves better. If I have been to school or her family has some knowledge, her legacy should be protected and not die and go like that." He said
He also indicated that he has always had plans to set up such a foundation to honor his daughter and not to rival Bullet's.
Listen to the audio below;
This follows after Mr. Kwarteng had come out to state that, Bullet, gave him next to nothing from the proceed gotten from his daughter's last concert after her demise.
He said Bullet gave him only ¢2,000 out of the ¢39,999 he got from tickets that were sold at the concert.
READ ALSO: Ebony's father fights Bullet over GHC 2000
Mr. Kwarteng making this revelation in an interview on Adom FM's entertainment hall on Saturday added that he doesn't need the money made from his daughter's career to survive hence he only expected Bullet to be truthful to him.