Dancehall act Shatta Wale and baby mama Michy have said on social media that their relationship was over.
There have been several twists and turns as the relationship status of the two is still unknown after Shatta Wale claimed that Michy had chased him with a knife in their house.
Michy reacted with a release of a 'Swollen-faced' photo to prove that Shatta Wale has also been beating her.
Shatta Wale's alleged new girlfriend has also come into the picture and the lady in question who is also a musician has also reacted.
Well, reports from some quarters had claimed the two(Shatta Wale and Michy) were only feuding on social media to get attention for an upcoming release of a movie Shatta Wale starred in.
Whatever the case may be, they have dated for quite a long time and have a son together called Majesty.
Very little, however, is known about the private life of Shatta Michy. Ghpage.com chanced on beautiful photos of a woman who happens to be her biological mother.
As we know you will love to see the beautiful woman who gave birth to the queen of Shatta movement. We are humbly sharing them with you.She is as beautiful as her daughter.
READ ALSO: Who's the cutest? Alfie, Baby Lorde and the 10 cutest celebrity kids in Ghana(Photos)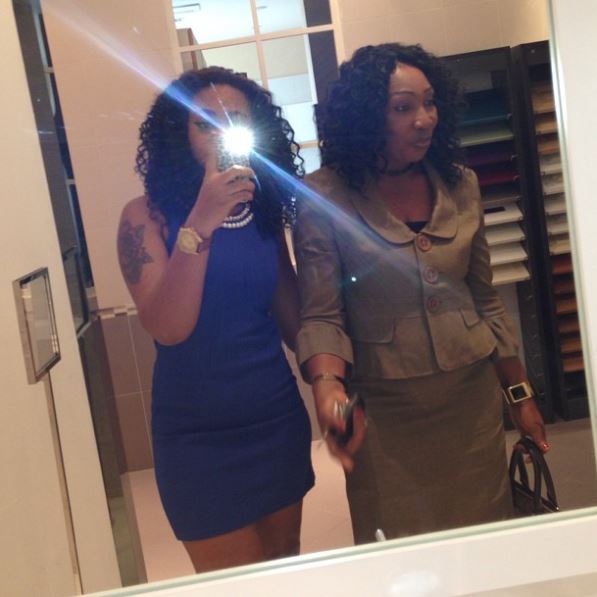 READ ALSO: Otwinoko Explained In Details How He Became Blind And has revealed those behind(Video)
READ ALSO: Social Media Users Troll 'Akua Ghana's Most Beautiful' for being the 4th Wife Of The 'Old Rich' Dr. Kwaku Oteng(With Screenshots)
READ AlSO: Photo Of When Moesha Boduong Was Having Her A$$ & B00bs Surgery Pops Up On Social Media