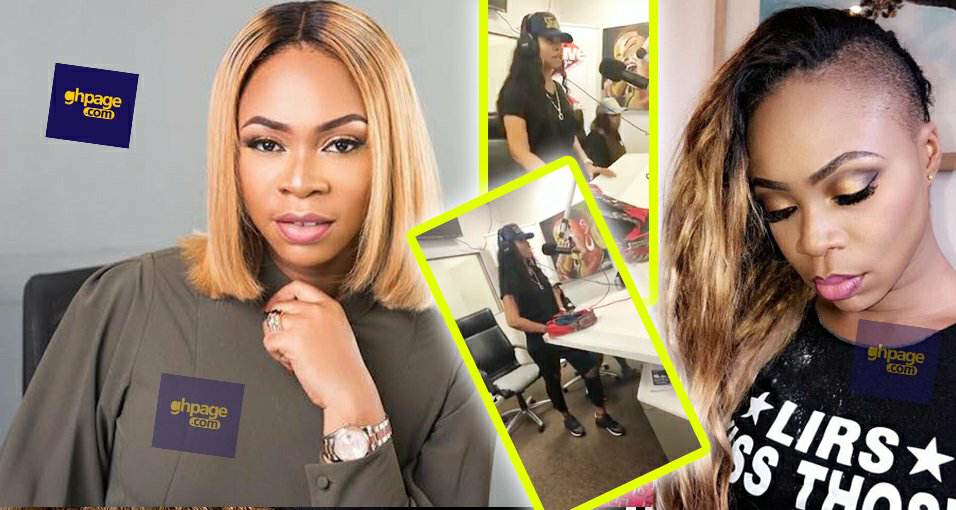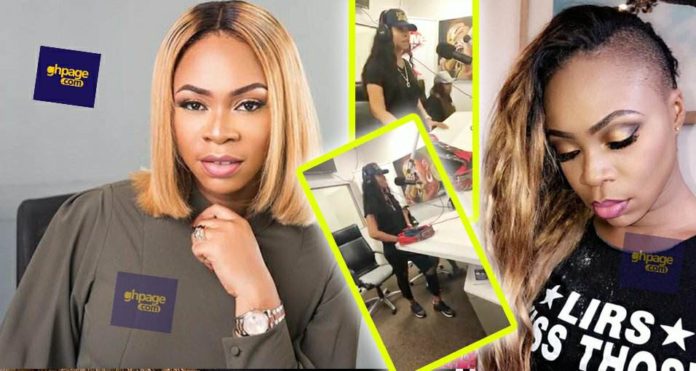 Baby mama of self-acclaimed dancehall king Shatta Wale, Shatta Michy now Michy has shed more lights on her music and her relationship with Shatta Wale in an interview with Antoine Mensah last week.
Michy who was guest at the radio station to promote her new song "Spend Di Money" stormed the interview wearing a Shatta Wale branded cup to confirm they where back together.
Also Read: Glitz Awards 2018: Becca flaunts wedding ring in Shatta Michy's face
During the interview, host Antoine asked how she was able to handle her relationship with Shatta Wale and her music career where she revealed that so far so good she was happy with the songs she has released and her baby daddy supports her.
Going on she revealed that when she enters the studio with Shatta Wale what happens there is strictly business and has nothing to do with their relationship.
Watch Video of her interview below:
Also Read: I have removed "Shatta" from my name, I'm now "Michy" and a changed person now – Shatta Michy Reveals
See some pictures from her interview:
Also Read: Shatta Michy descends on Ghanaians for not supporting her on social media
SEE MORE: I don't do girls – Shatta Michy dismisses lesbian claims