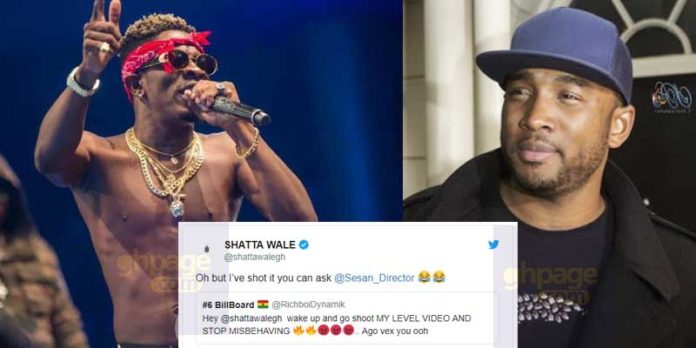 Shatta Wale has thrown a subtle jab at video director Sesan for delaying the release of 'My Level' music video.
'My Level' is undoubtedly one of the biggest songs of the moment in Ghana but one thing fans are expecting from Shatta Wale is the music video of 'My Level'.
Read also: Adane Best accuses Kuami Eugene of 'stealing' lines from his song
In a Twitter post, a fan angrily called out for Shatta Wale demanding his unwillingness to shoot "My Level" video whiles the song is still trending, and his reply was epic.
Oh but I've shot it you can ask @Sesan_Director ?? https://t.co/6OSDRGEfDw

— SHATTA WALE (@shattawalegh) November 5, 2018
Read more: Bizzare statue of Mohammed Salah causes laughter on social media
So according to Shatta Wale, the music video for 'My Level' has already been shot by Nigerian Director Sesan, but it is delaying and Sesan is the only one who can explain.