Self-acclaimed Dancehall King Charles Nii Armah Mensah popularly known as Shatta Wale thrown out an open invitation to his female fans to come home for a pool party and people have already suspected that he has something up his sleeves.
Shatta Wale and his baby mama Shatta Mitchy are no more together once again and we hope this is not a publicity stunt that they are trying to pull on us. But after their alleged break up, the "Gringo" hitmaker has accused the media of being the cause of his break up.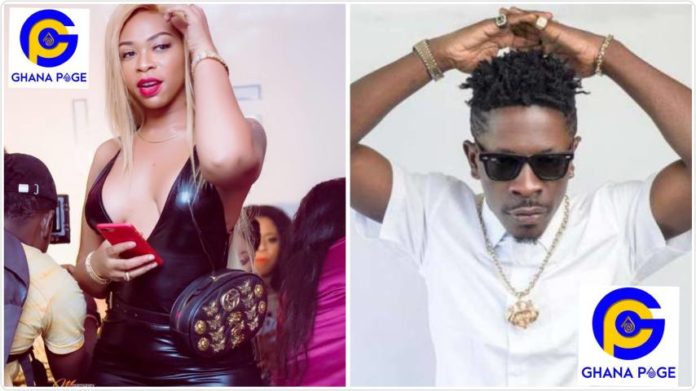 Also Read: Shatta Wale & Andy Dosty share more tweet to 'dirty' themselves on Twitter
Taking to his snapchat, Shatta Wale posted asking which of his female fans would like to come over for a pool party.
He posted: "Who wants to spend a night with Shatta…fan night nothing attached… Link up iii… pool party…. Females only for now.???"
See screenshot below:
Also Read: You are digging your own pit 'Mr I know it all' -Shatta Wale to Andy Dosty
He came back later and reiterated that he needed only single ladies who stay alone so that he could sneak in at night and do things.
He posted: "I want girls who live alone, I mean independent women so I can visit, coded, cuz is a treat am giving my female fans, nothing attached"
Screenshot below:
SEE MORE: Twitter users troll Shatta Wale for tweeting 'foolish' English