Shatta Wale in his social media brawl with Nigerian singer, Burna Boy, has alleged amongst other things that he steals and borrows watches and chains.
According to the SM President, Burna Boy lives a fake life fuelled by his cosmetic show of grandeur on social media.
In the heat of their back and forth, Shatta Wale has raised some damning allegations about the fact that Burna Boy borrowed a Richie Millie wrist watch and chain…in other instances stole them.
The richard Millie you come borrow from biggie ,did u buy it yourself … Burna toy , how much kwraaa u get ..when I showed you my houses in ghana ,you were asking if it was music money ,kwasiaaa boy like u ..don't be a pussy cuz u know I don't roll like that ..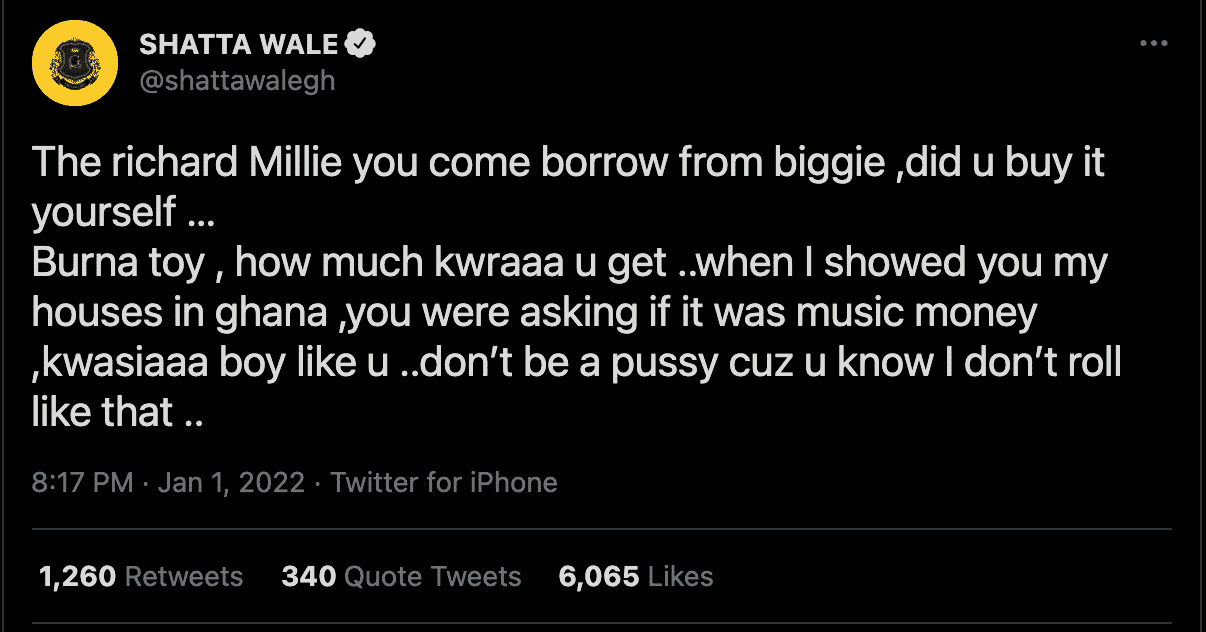 Shatta Wale also added that BurnaBoy stole a gold chain from a dealer in Accra and he's currently on the wanted list.
The gold chain you took from KB by force Abeg bring am .. He wan beat u sef now now now …you have stepped on many toes ..you violate ..Ghana will be like mini skirt for you !!!trust me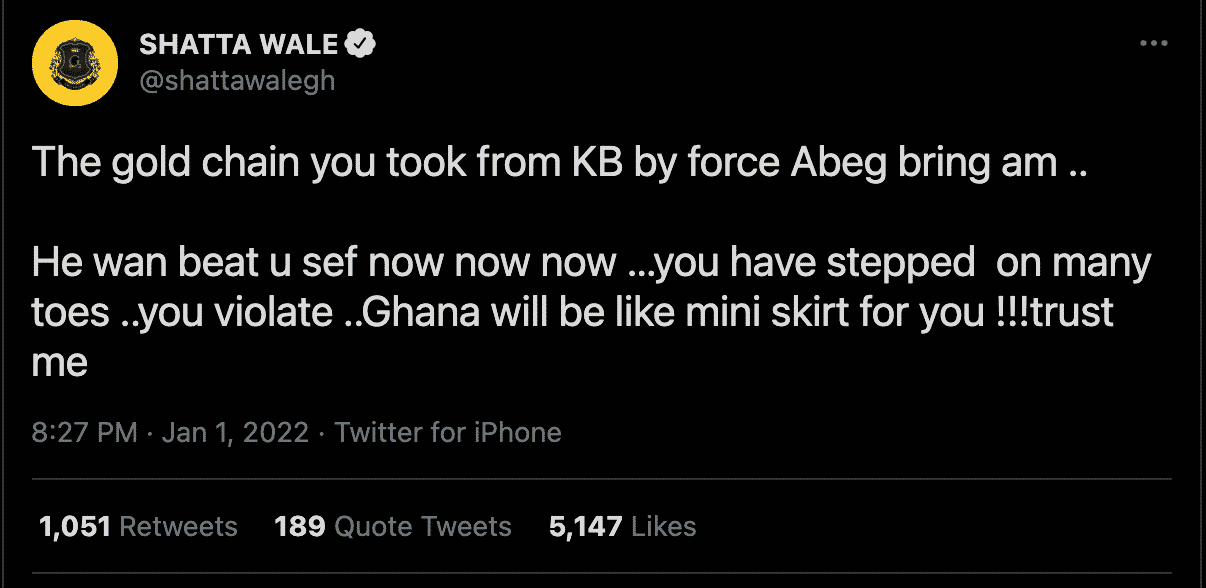 Shatta Wale also added audaciously, that Burna Boy's music career will experience a devastating shipwreck which will lead to his end.
Dissing my godfathers is Foul for a Fowl like you . You won't enjoy music again ..mark this … Go give biggies richard Millie to him ,he said you stole it !!!