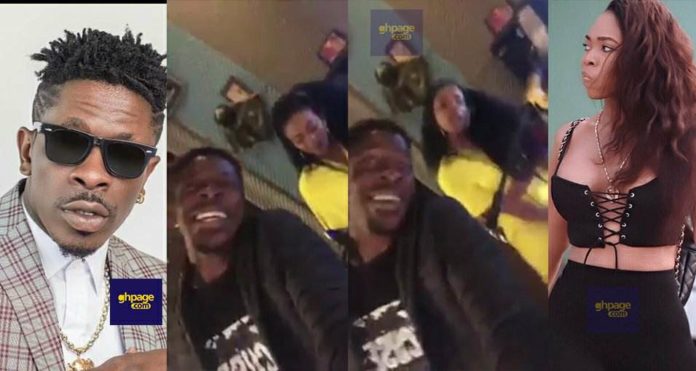 Self-acclaimed Dancehall King Shatta Wale and his baby mama Michy have been spotted in the studio working on another hit song.
The two celebrity sometime this year made the news after they allegedly broke up over some allegations leveled against each other.
Also Read: I have removed "Shatta" from my name, I'm now "Michy" and a changed person now – Shatta Michy Reveals
Michy shared on her Instagram Stories that she has been hibernating for a while now but she is back and that we should expect something new from her. After sharing this, a video of herself and Shatta Wale popped up on the internet of them recording.
Watch the video of the lovebirds recording and enjoying themselves in the studio
SEE MORE: Michy is now the ambassador for Shatta Wale's upcoming album as she is spotted in the customised 'The Reign Album' T-shirt