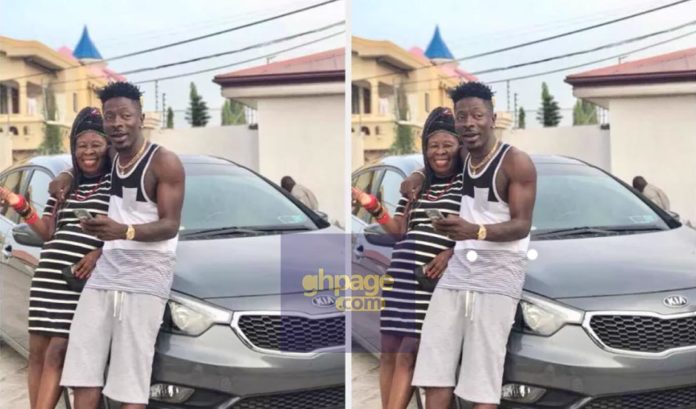 Mother of self-acclaimed dancehall king Shatta Wale, Elsie Evelyn Agbavitor Avemegah has relieved that songs from son would soon be studied in the universities.
In an interview with TV3, Mrs. Elsie said she has been praying fervently for her son's career and that the next biggest achievement he will make is when students from the various universities start studying him.
Also Read: I Don't Allow Someone's 2MB Comment Affect Me – John Dumelo
She said:
"We are all in this country, and if nothing happens to any of us, I am the mother of Shatta Wale, I am telling the whole of Ghana that very soon the universities will be studying the songs of Shatta Wale, I bet you and I know my God will do it".
Shatta Wale's mom first made her 'media appearance' when she roasted the naysayers who predicted the demise of his son in the wake of Ebony's sad death.
Also Read: Shatta Michy Is A Year Older Today. Here Are Some Things You Need To Know About Her
She famously said she will visit her ancestral home to invoke the power of the gods to protect her son, whilst dealing ruthlessly with prophets of doom.
Indeed this woman truly defines motherhood.