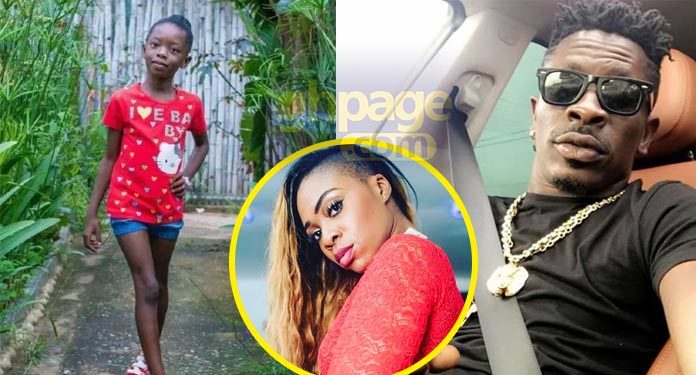 Self-acclaimed dancehall king, Shatta Wale has revealed why his ex-girlfriend, Eden 'dumped' him.
According to him, he was broke by then and because Eden wanted to date someone who looked better than him, he[Shatta] was not the classic man she wanted.
Eden who is the mother of Shatta Wale's 8-year old daughter, Cherissa didn't want to be with a broke guy and someone who was not classic, so she left her little daughter with Shatta Wale when she was just a year old.
read also: MICHY AND I ARE DESTINED TO BE TOGETHER FOREVER – SHATTA WALE
Shatta disclosed this in an interview with Naa Ashorkor, the host of 'ShowbizAtoZ.
When sked why he was not married to his baby mama, Shatta Michy, Shatta disclosed that the right time is not due and when it's due he will go into it as everyone is expecting.
"Marriage is not all about the swag and wearing a suit, God has married us and its just a matter of the time when I will say I'm ready to show to the public. We can go to the court and sign at any time we want", he said.
read also: AFIA SCHWAR ASKS NAM1 TO COME AND EXPLAIN WHAT MICHY DID FOR HIM BEFORE HE SIGNED SHATTA
He, however, confirmed rumours of the separation between him and Shatta Michy, saying, "we are very sweetly happily staying in our separate mansion".
Meanwhile, Shatta recently took to Social media to brag that Michy will always come back to him no matter what because of his money.
Sharing a photo of Shatta Michy inside his kitchen which looks like Michy came to sleep over despite all their brouhaha, Shatta Wale declared and bragged that Michy will always feed him because of his paper (Money).
read more: Sista Afia finally reveals how Shatta Michy felt after her performance with Shatta Wale