Award-winning dancehall musician Charles Nii Armah Mensah Jnr popularly known as Shatta Wale has finally disclosed the reason behind his decision to sack his longtime friend, Pope Skinny from his Shatta Movement team.
The 'Kakai' hitmaker revealed a lot of secret about Pope Skinny about how ungrateful he is in a series of post on social media.
ALSO READ: Pope Skinny told me Adom Fm boss and DJ Wobete are guys -Shatta Wale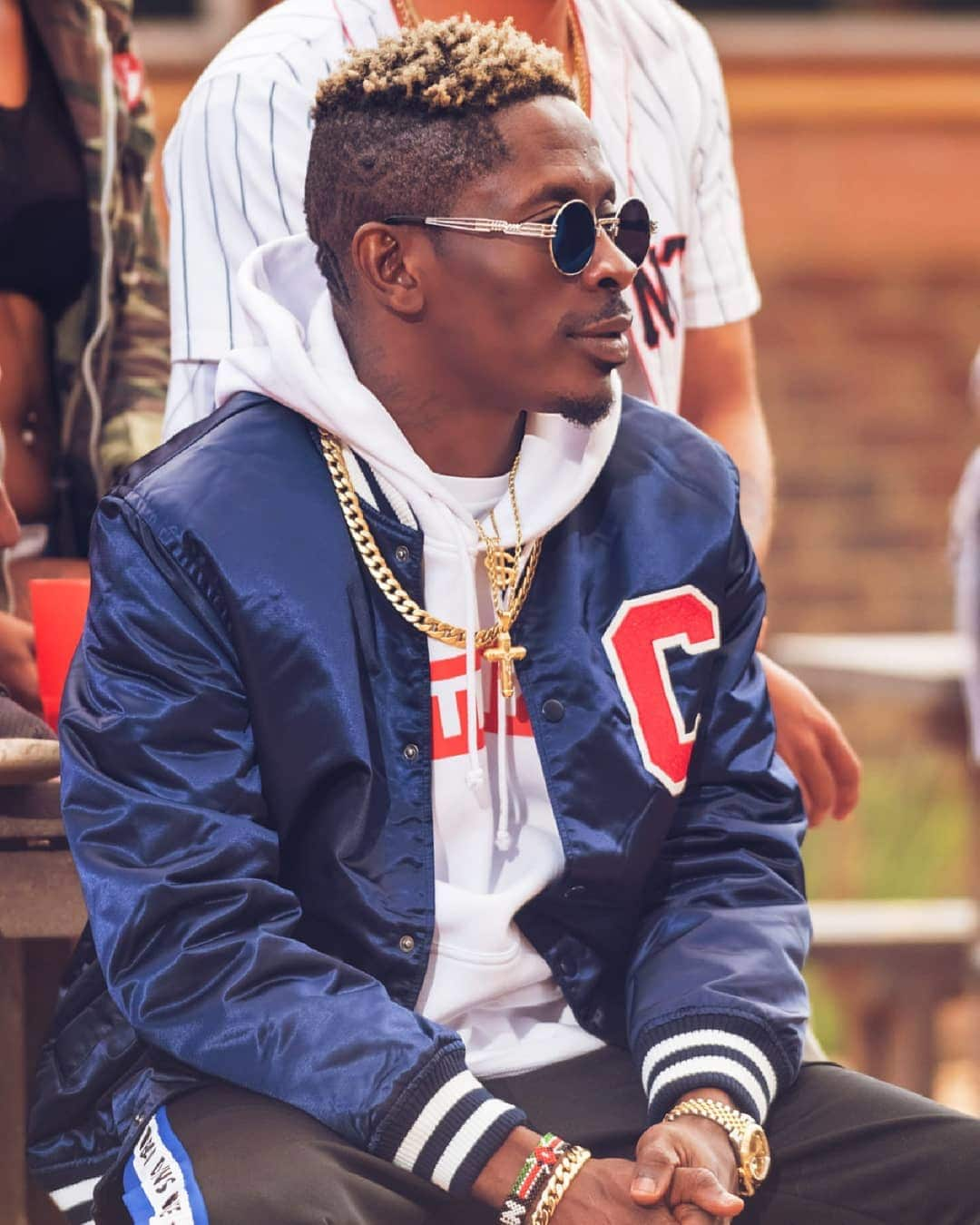 Shatta Wale disclosed that Pope Skinny wanted to gain some popularity because his career was on the verge of dying that was why he joined his team.
He also stated that he helped Pope Skinny acquire a visa to be able to travel to the United state of America.
The Shatta Movement boss also revealed that Pope Skinny resigned from Adom Fm because his boss is gay and wanted to have sexual relations with him which he (Pope Skinny) refused.
"Today you say ade do cocaine, okkk cool…Abi you then adom fm boss be gay but he wan fuck your ass dat be why you left. But that's the secret…Now I talk am come beat me. As I sack you dierr, epain you ooo", Shatta Wale revealed.
ALSO READ: Ara B joins Shatta Wale -Pope Skinny's fight, tears Pope Skinny into pieces
Listen to the audio below;
ALSO READ: Police chase Fella Makafui & manager at AUCC campus
Shatta Wale also claimed that Pope Skinny have sexual intercourse with girls in his car in front of his house and sometimes he (Shatta Wale) had to pay the girls because Pope Skinny refused to do that.
Shatta Wale described Pope Skinny as ungrateful and that he is a remote control for everyone.
"Remember all the girls you dey come chop for your car inside for my gate. Remember the first time I pay for pussy for you cuz you don't pay", he added.
Shatta also disclosed that his manager, Julio Cyriaano resigned from his team last year because he chastised him over his poor preparations towards his Thanksgiving concert.
Well, it seems there is more to this brouhaha going on in the Shatta Movement camp. Stay close for more updates on Ghanapage.com.