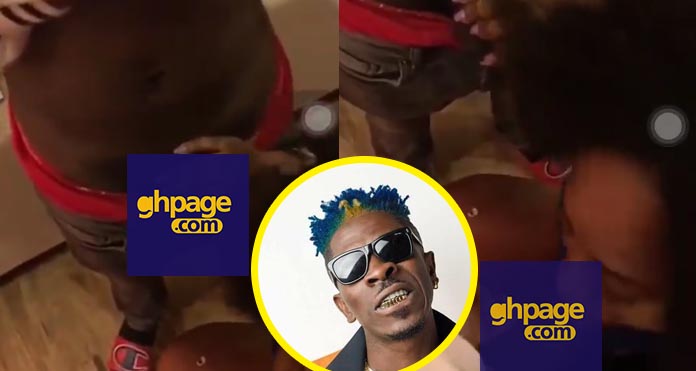 Self-acclaimed Dancehall artiste, Shatta Wale, the leader, chief executive officer and founder of the Shatta Movement.
The controversial Dancehall artiste posted a Snapchat video of a young lady who could be best described as a prostitute passionately sucking the d*ck of Shatta and another guy.
It is unclear who the other friend was but suggestions by people say it's his close friend Pope Skinny. The lady in the video has a pierced nose and fair in complexion.
read more: Ghanaian Headmaster caught on tape having $ex with his 16-year old pupil
Shatta Wale's voice is heard in the background, excited about the pleasure he's getting and is heard saying; "Oh I like this one, oh yeah"
Just as it is the policy of Ghpage.com, we do not publish nu-de content since this is a family website but the video is trending and as such it's easier to find online…Look around.
read more: MzVee's Doggy Style S£x Tape Allegedly Leaks