The biological father of Ghanaian dancehall artiste, Charles Nii Armah Mensah aka Shatta Wale has revealed his son's real age and it has appeared that Shatta was deceiving Ghanaians with a fake date of birth.
Shatta Capo as he is affectionately called was interviewed on HITz FM on the 19th Feb. 2018 on the account of speaking his mind' on how 'fake' prophets are making negative prophecies against his son, Shatta.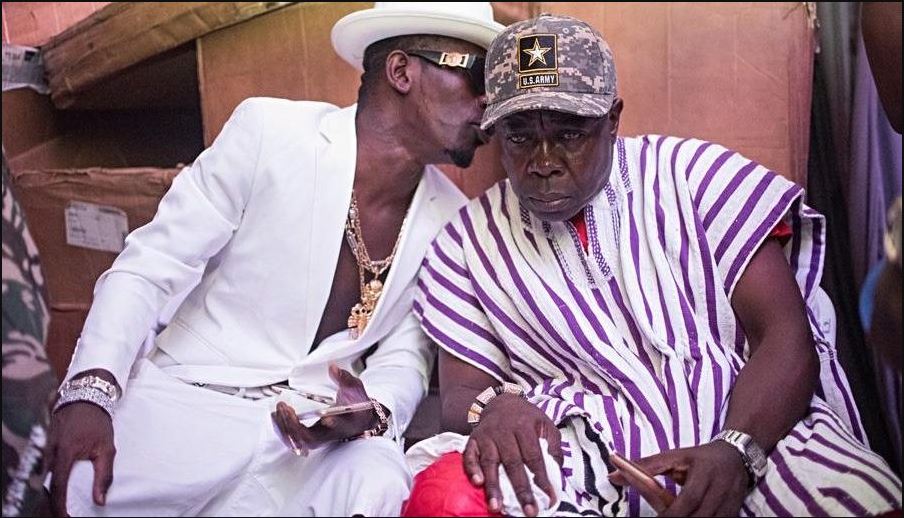 In the course of the interview, Shatta Capo was questioned on the age of Shatta Wale and he stated without dicing words that the SM4Lyf boss was born on 17th October 1982, real age 35.
.@shattawalegh was born on October 17, 1982. – Shatta Capo #SHOWBIZFYLLA pic.twitter.com/q3m2z9InZz

— Hitz 103.9 FM (@Hitz1039FM) February 19, 2018
However, prior to this hot interview, Shatta Wale has been feeding the public with a fake date of birth that he was born on October 17th, 1984, real age 32.
Calculating the age difference, the 'Freedom' hitmaker reduced the age by 2 years way-back.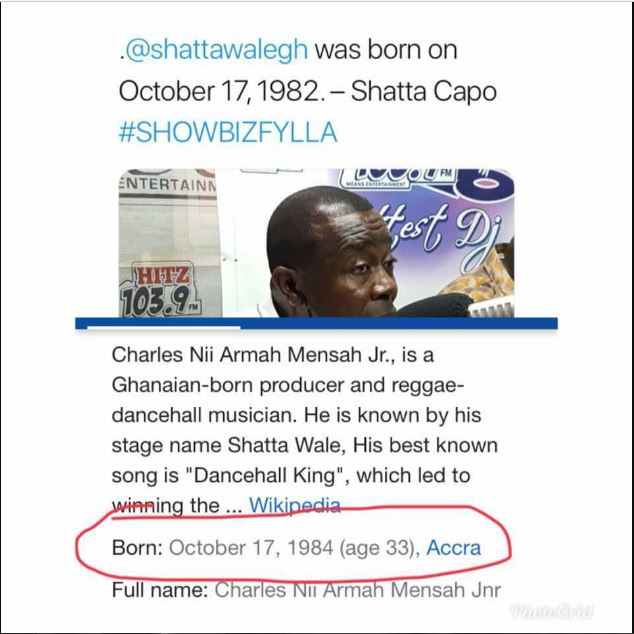 Now, the question is Shatta Wale is not a footballer, so why the football age?