Nigerian Afropop singer and songwriter, Yemi Eberechi Alade professionally known as Yemi Alade has apologised to her fans for criticizing celebrities who photoshop their backside to make it look bigger.
According to the award-winning singer, she wants women to love and appreciate themselves no matter the size.
ALSO READ: Yemi Alade 'mocks' Tiwa Savage of using photoshop to edit her butts
YEMI ALADE
"Guys, I am not here to defenf myself. If my last tweet was offensive in any way, to my fellow females and guyz, I apologize. I am sincerely sorry. I just want us to appreciate ourselves more tin, tall, fat, short. With or without nyash. WE ARE BEAUTIFUL", she tweeted.
Recently, Yemi Alade launched some attacks on celebrities that photoshop their pictures and it is believed it was directed to her colleague musician, Tiwa Savage.
She took to Twitter to advise celebrities to stop deceiving people and accept their body type.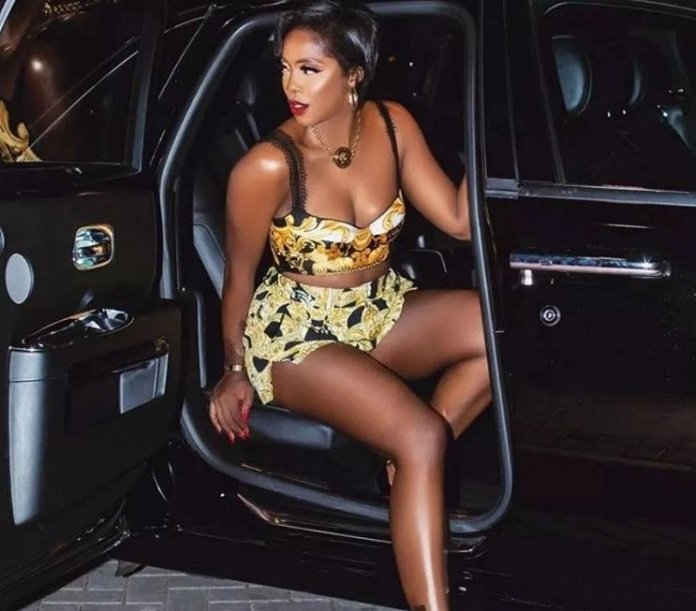 "Stop increasing your ynash (buttocks) in your pictures. You know you are straight like "I". Embrace your real self! Ahh ahh. Deceiving fans up and dan", she wrote on Twitter.
However, Tiwa Savage was not pleased with this tweet and also took to Instagram to shade Yemi Alade.
"Going into 2019 although I'm quiet I'm going to try and speak my mind a little more. Let me clarify first of all that this is not a yansh war. I Kuku no get big yansh in the first place. It's about minding your business.
"I have never and will never judge any woman whether she has fake boobs, fake ass, whether it's real or not. Whether she is short, fat, skinny because I don't know what insecurities she deals with so I'd rather love her than condemn her," she added.
ALSO READ: Tiwa Savage replies Yemi Alade for accusing her of butts editing