Plastic Surgery, Liposuction, cosmetic surgery, collagen injections, BBL (Brazilian Butt Lift), etc are some of the professional terms used to describe the process of going under the knife to enhance one's body parts.
Over the years, the process has caught on, especially among high-class women worldwide and Ghanaian women have not been left out of the race to look 'Classy'.
SEE ALSO: 8 Ghanaian celebrities who served jail sentences
In Ghana, many women in the public space have been accused of undergoing plastic surgery to have their new looks. Whiles many have denied the allegation, some have boldly confirmed going under the knife for their personal reasons.
Today, GhPage brings you the top 20 Ghanaian celebrities and famous personalities who have been accused of gaining their gigantic booty, boobs, and hourglass figure from plastic surgery.
MOESHA BODUONG
Undoubtedly, Moesha Boduong the former Slay Queen turned Evangelist is the mother of all body enhancement procedures in Ghana.
Moesha Boduong was the first Slay Queen who boldly accepted going under the knife to get her huge round butt that she was soo proud of and always flaunted online.
SEE ALSO: 'I'll be the biggest slay queen woman of God' – Moesha Boduong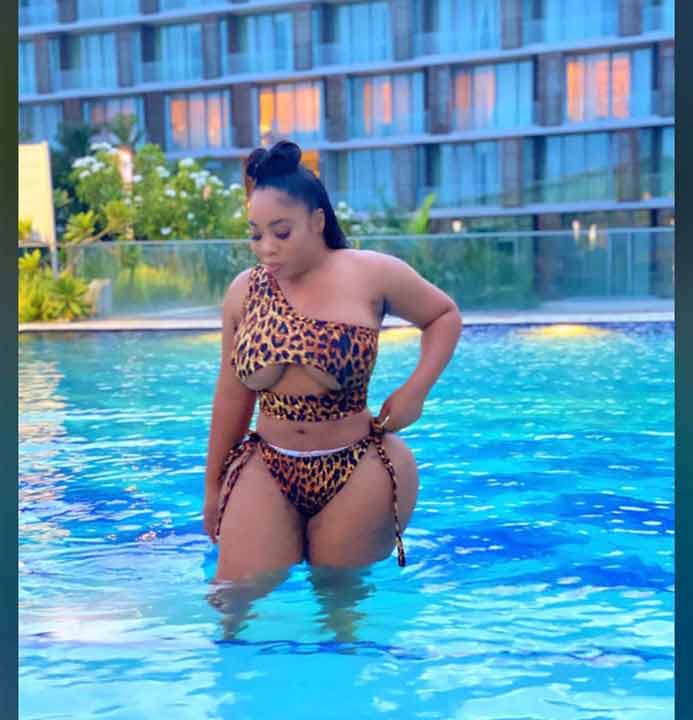 Most modern-day Ghanaian celebrities and Slay Queens who have undertaken plastic surgery took their motivation from Moesha Boduong. Even those who despised her and mocked her at some point secretly went to do the surgery and in the end, the joke was on them.
Now, Moesha Boduong is born again Christian, but her huge silicon booty and boobs are still standing proud.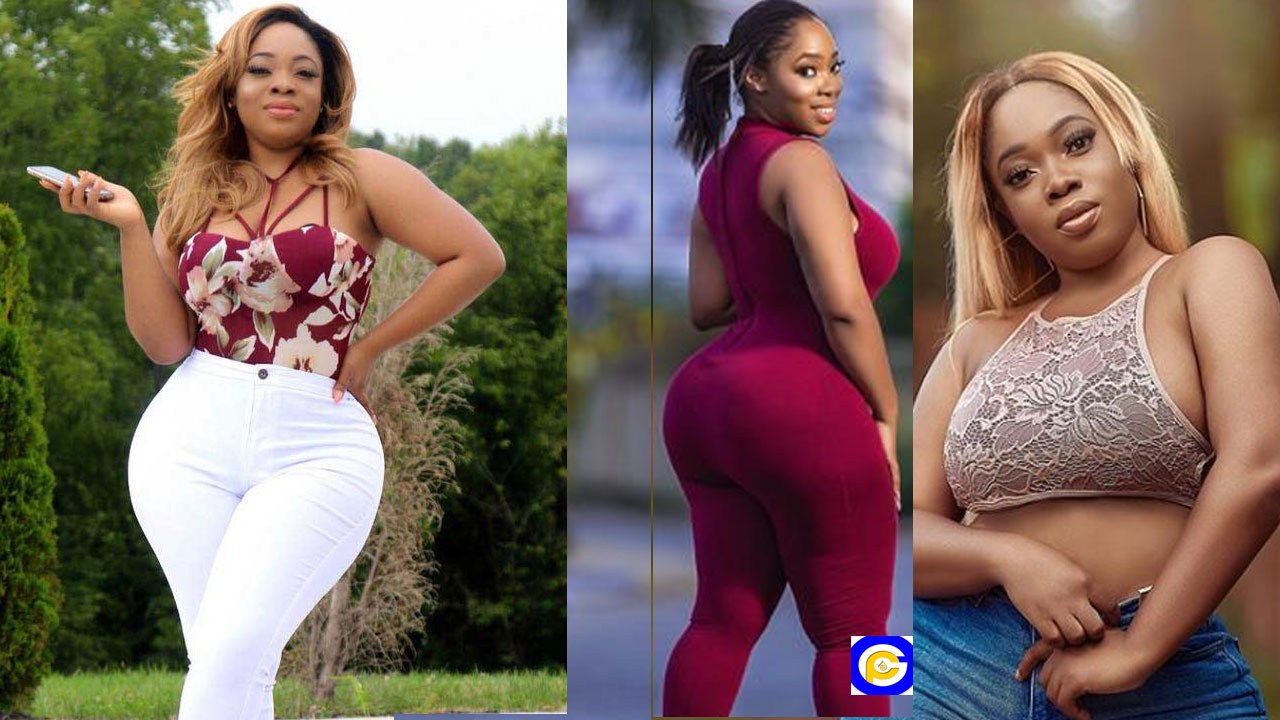 KISA GBEKLE
Ghanaian actress cum Slay Queen, Kisa Gbekle is the first Ghanaian to give an insight on how much it costs to have a super classy body through plastic surgery. According to Kisa, she spent GHS60,000 to have her beautiful new look.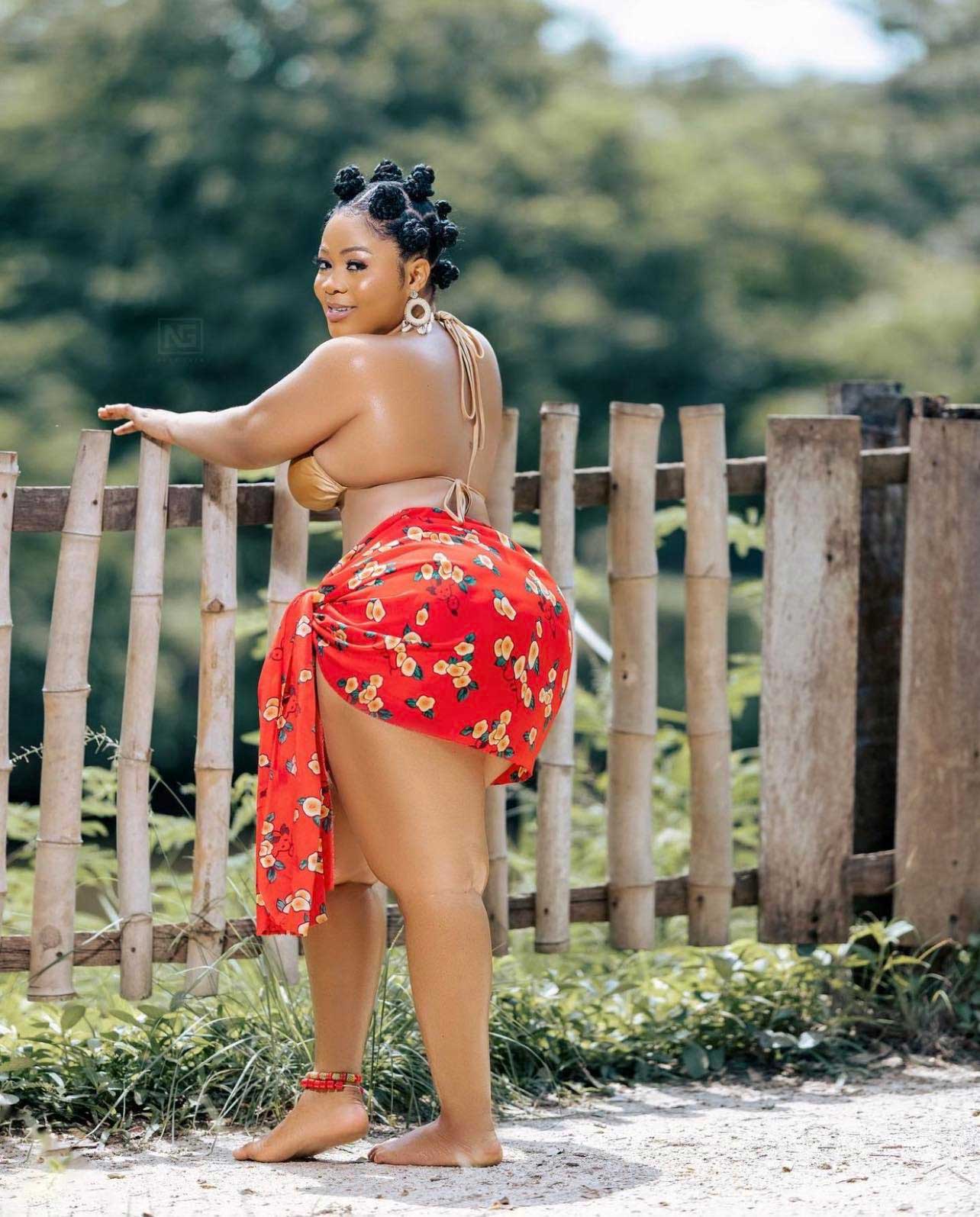 The actress in an interview explained that she lost confidence in herself after giving birth because of a floppy stomach.
According to Kisa undergoing surgery to remove the stomach fat and enhance her booty brought back her confidence and made her feel whole again. Well, good for her.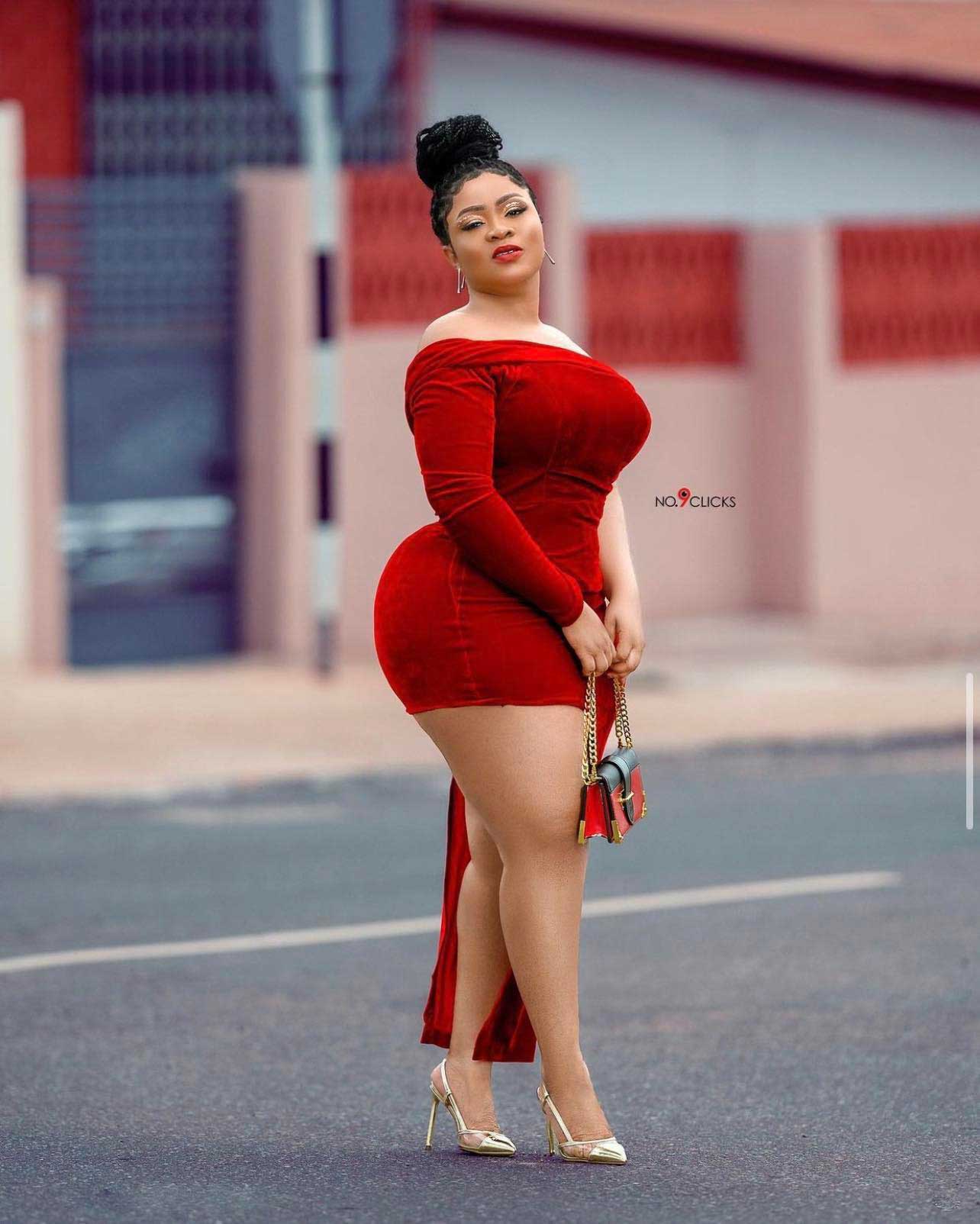 SEE ALSO: I had to lift my tummy before I could see my private part – Kisa Gbekle on her GHS60K surgery
SANDRA ANKOBIAH
Sandra Ankobiah, the celebrity Ghanaian lawyer cum socialite is one of the popular ladies in the country who has gone under the knife to have their butt lifted and enlarged.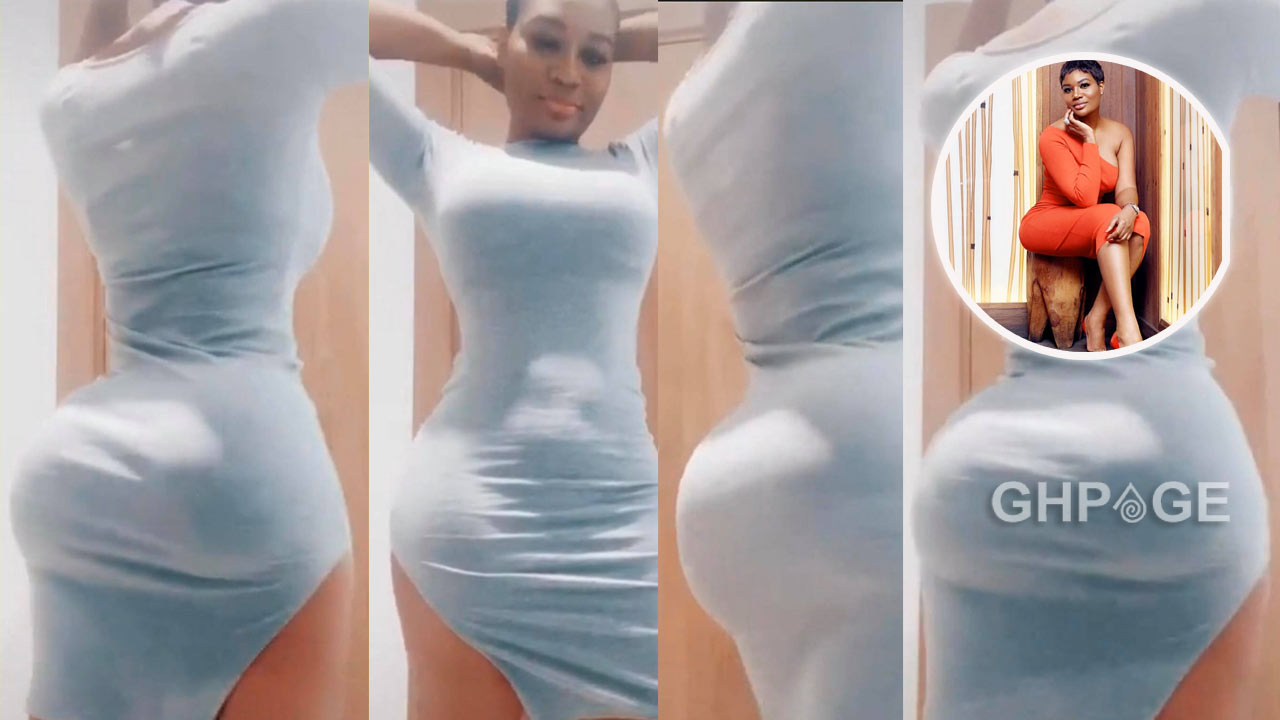 The beautiful ex-girlfriend of Pay Day (Now Omar Sterling) of R2Bs got Ghanaians talking when she showed off her amazing and shocking booty that makes her walk like a turkey.
Initially, she was praised for being moderate with the surgery. She had a sizeable butt that got people praising whenever she made a post or was spotted in public.
But her new look in recent time after she went for an upgrade is something else together. Interestingly, Sandra Ankobiah tells us she got it all through the gym and squatting ..lol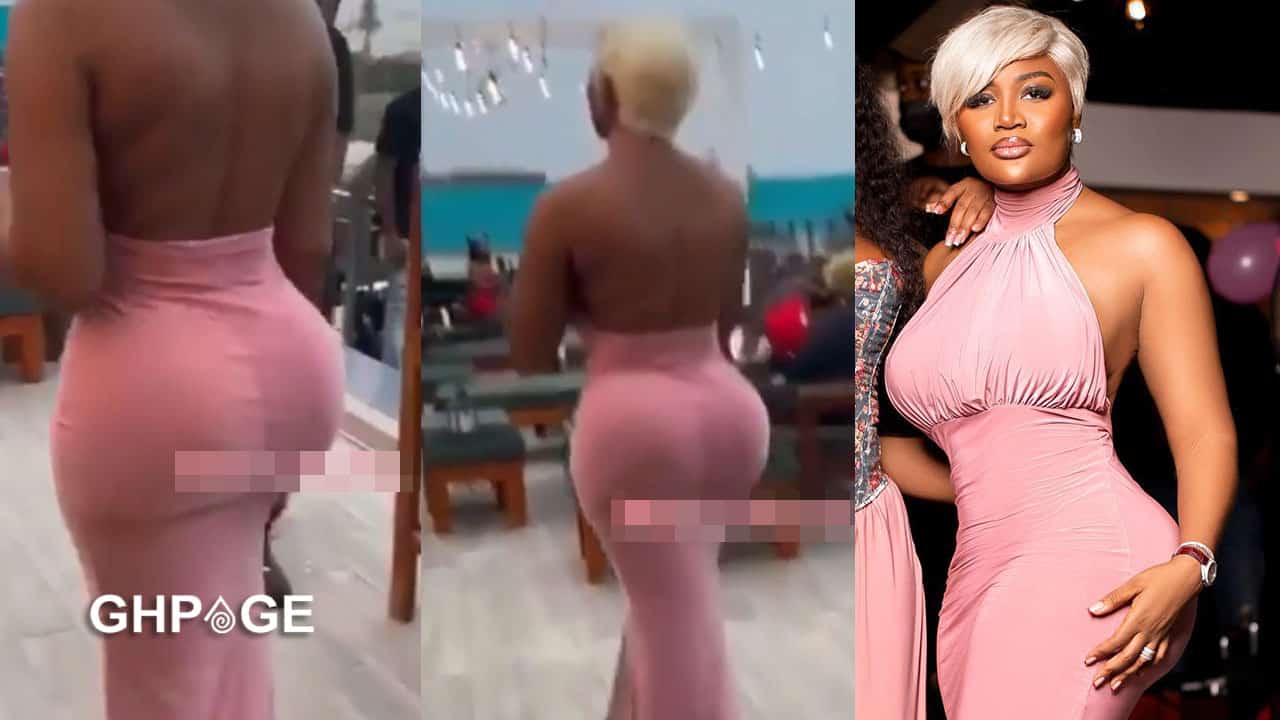 SEE ALSO: Video of Sandra Ankobiah flaunting her highly 'inflated' backside causes stir online
NANA AMA MCBROWN
Nana Ama Mcbrown born Felicity Agyemang is one of the most popular female showbiz personalities we have in Ghana. She is adored by millions of Ghanaians worldwide and she happens to be the mentor of soo many girls in and outside Ghana.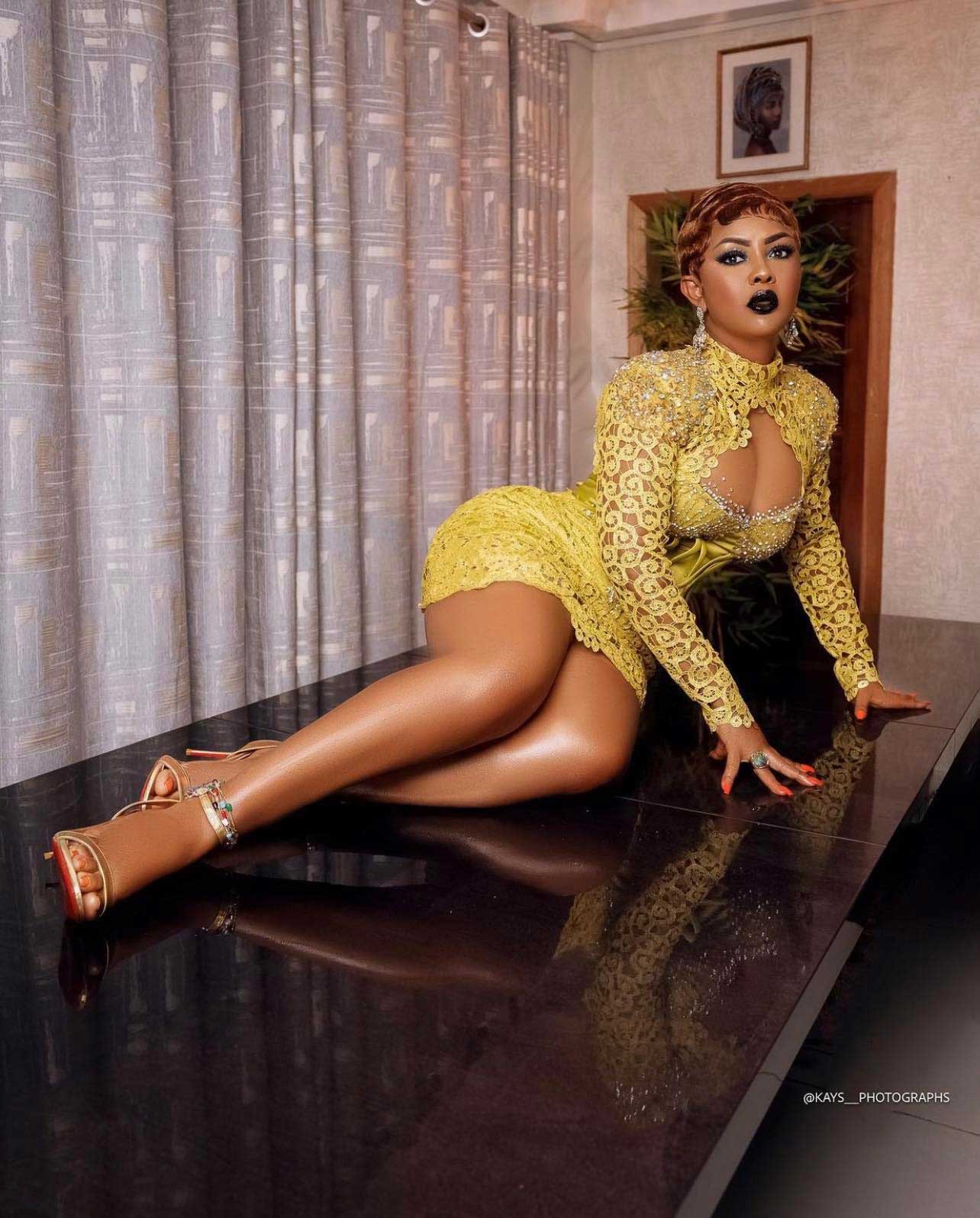 In recent times, Nana Ama Mcbrown has out doored a new hourglass shape that has got many people wondering how she got it all within a couple of months.
Allegedly, Mcbrown has succumbed to pressure and has done BBL. According to public opinion, this is not the first time she is going under the knife to have a liposuction.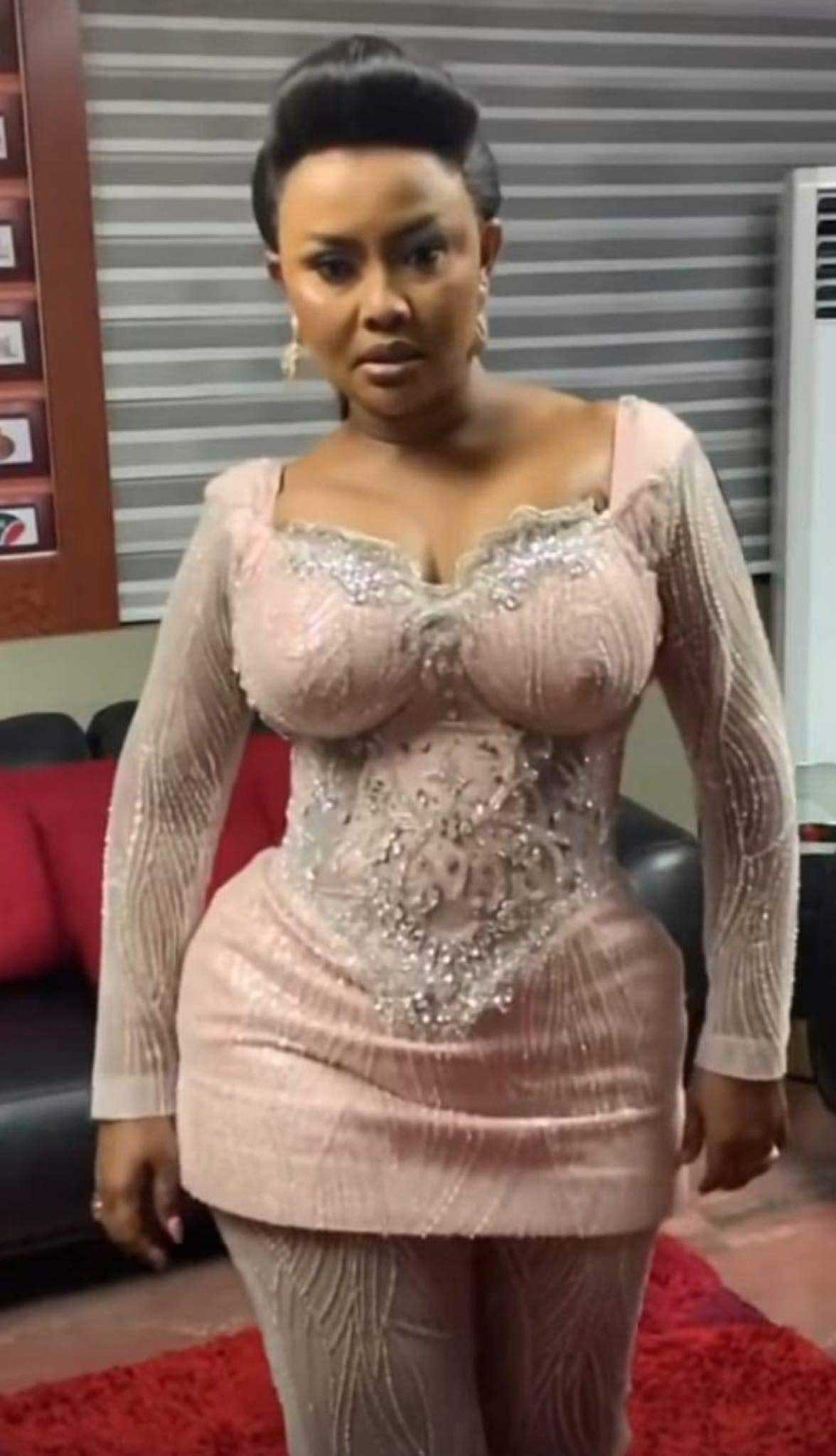 In fact, Mcbrown's recent absence on her show, United Television was attributed to her having some personal time to heal from the recent body upgrade that has given her the spectacular body she has been flaunting lately.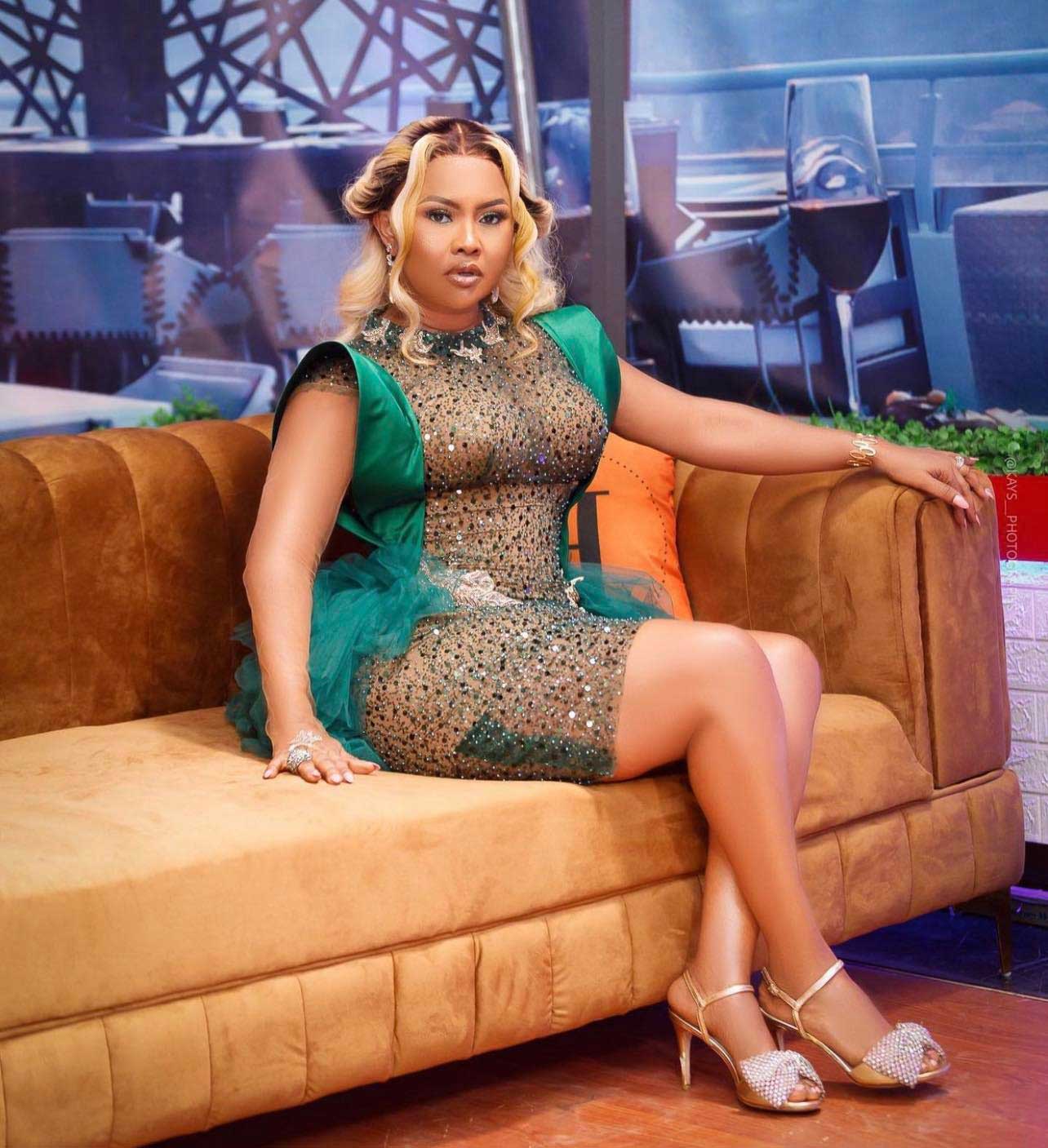 SEE ALSO: Showbiz critic, Sally goes dirty on Nana Ama Mcbrown
SHATTA MICHY
Michelle Diamond popularly known as Shatta Michy is the ex-girlfriend and baby mama of Shatta Wale.
Although Michy has always been a very beautiful lady ever since she was shoved into the industry by Shatta Wale, Michy has allegedly had some work done on her body to look more beautiful.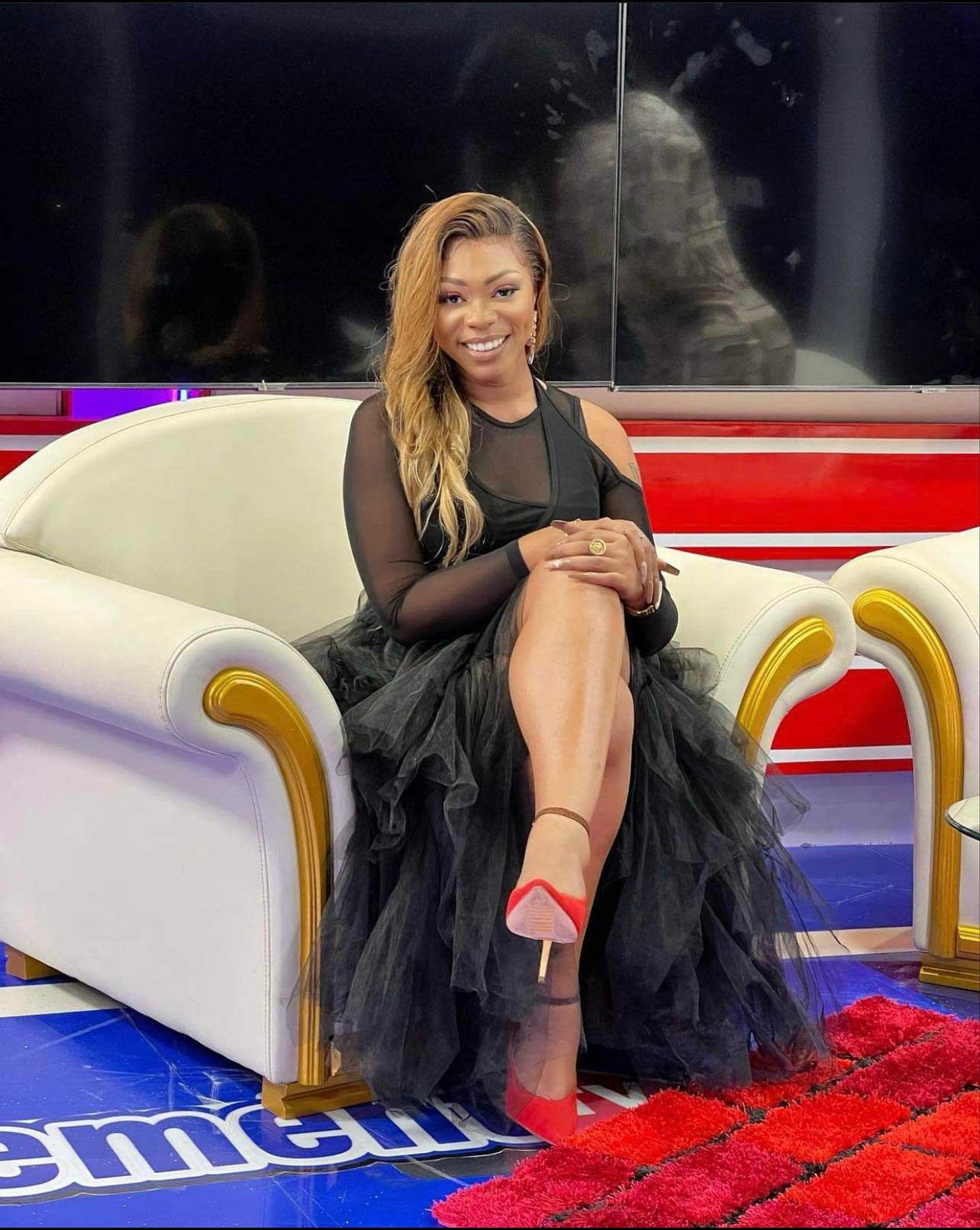 According to speculations and claims on social media, Michy had work done on her boobs to give them a current strong pillar look.
A few years ago, she was criticized for having sagging boobs for her young age. It looks like the trolls got to her and she had some work done to shut critics.
SEE ALSO: "I bought Shatta Michy a house and a car but she never talks about it" – Shatta Wale laments
AFIA SCHWARZENEGGER
Valentina Nana Agyeiwaa popularly known as Afia Schwarzenegger is one of the most controversial personalities in this country. A couple of years after Afia Schwarzenegger was trolled when her ex-husband, Abrokwah leaked her bedroom videos and photos, she went and had enhancements done on her body.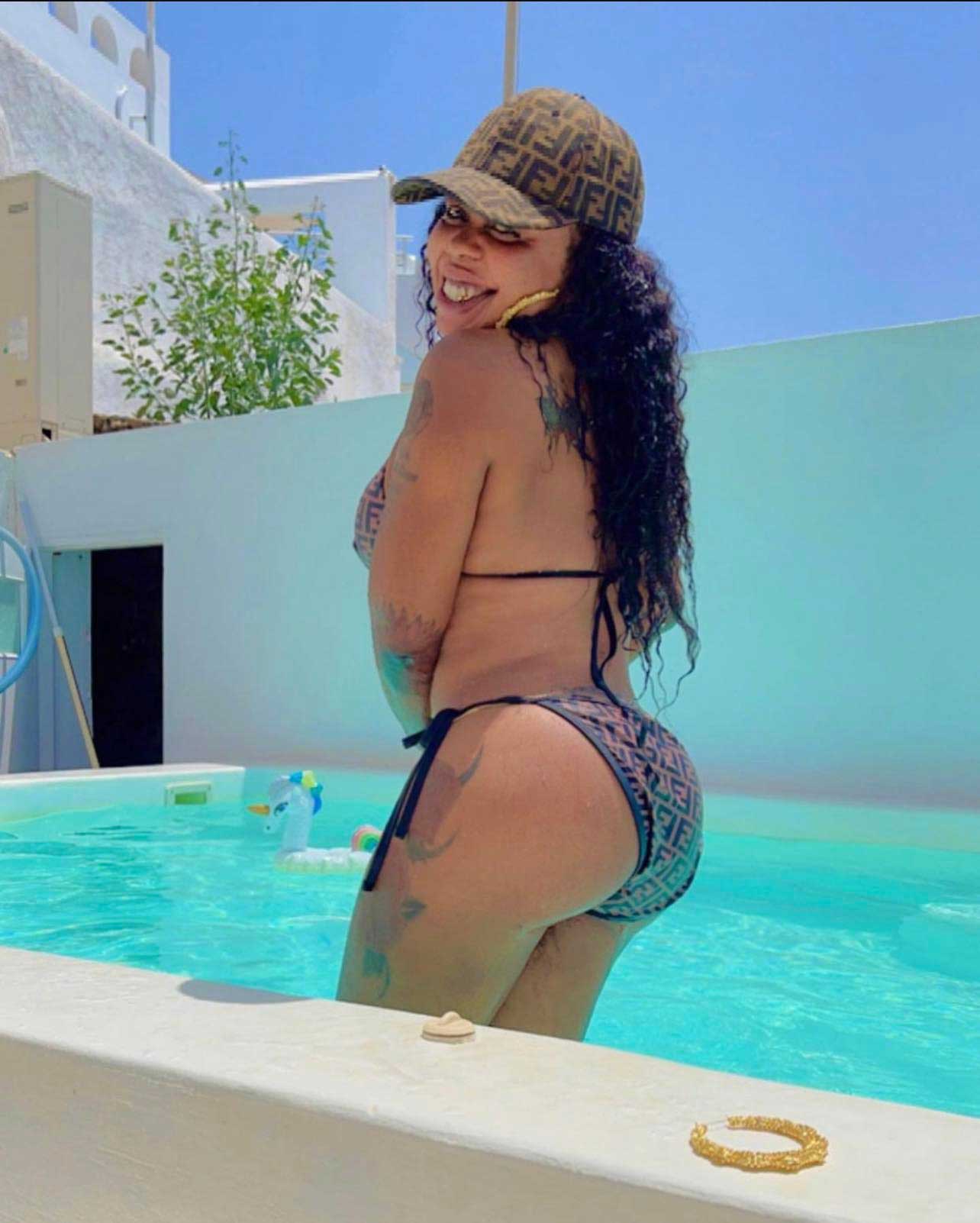 Afia Schwarzenegger's ex-husband caught her bonking another man on their matrimonial bed. He recorded the incident and leaked the videos and photos online; That was in 2017.
Many people mocked Afia Schwar for having saggy boobs and a shrunk booty. The trolls were soo much that Afia had to mobilize some cash and fix them to appease her critics.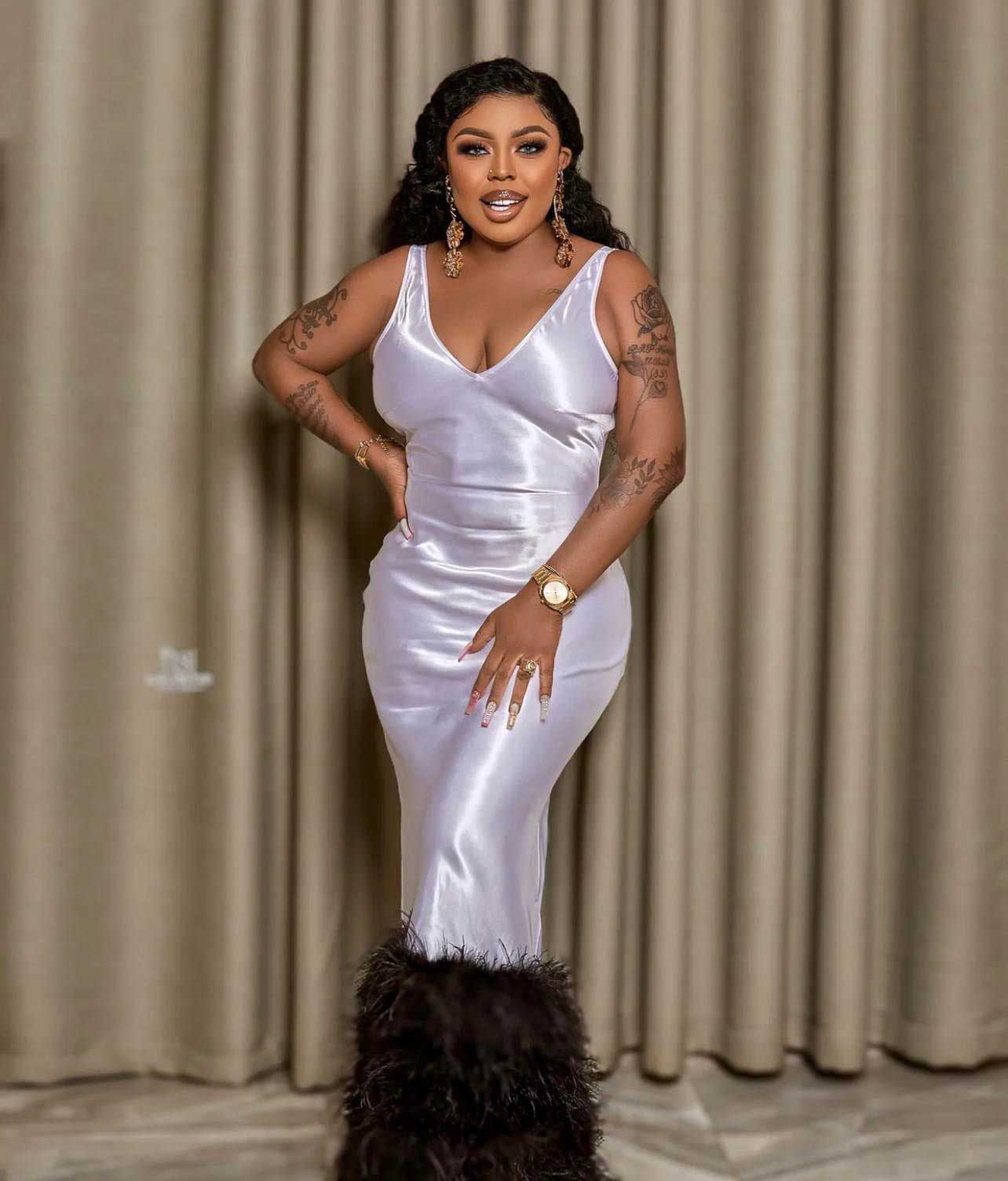 SEE ALSO: You carry bad luck everywhere you go – Tornado fires Afia Schwar
NINA RICCHIE
Black Avenue Muzik artist, Nina Ricchie is one of the most famous Ghanaian celebrities who has gone under the knife to enhance their body.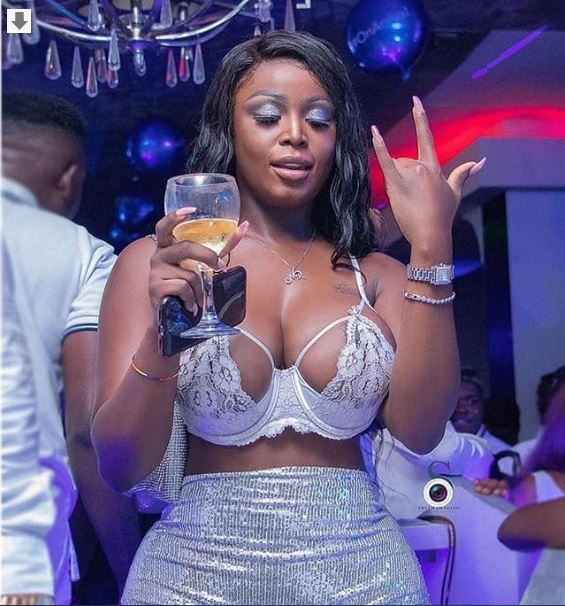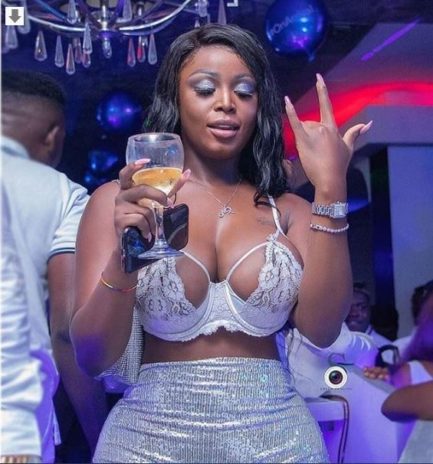 Despite being a very good musician, Nina Ricchie is more famous for her body shape than for her songs.
The dark skin singer has enlarged her boobs and made them more round and firm. Her booty is also big and very round. Well, as long as it makes her happy, we can't say much.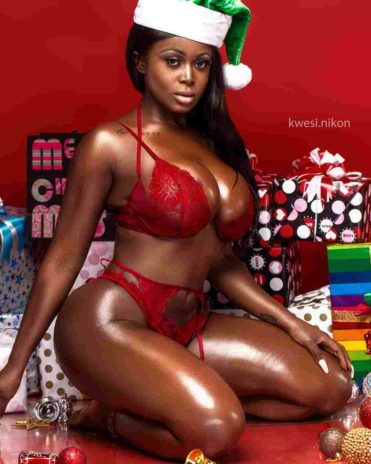 SEE ALSO: D-Black's Nina Richie steals the show at the event with her big 'tundra' twerking
FANTANA
Born and raised in Atlanta, Francine Koffie aka Fantana was introduced into the music industry by Bullet, the founder of Rufftown Records. She had a couple of songs but the songs didn't do too well.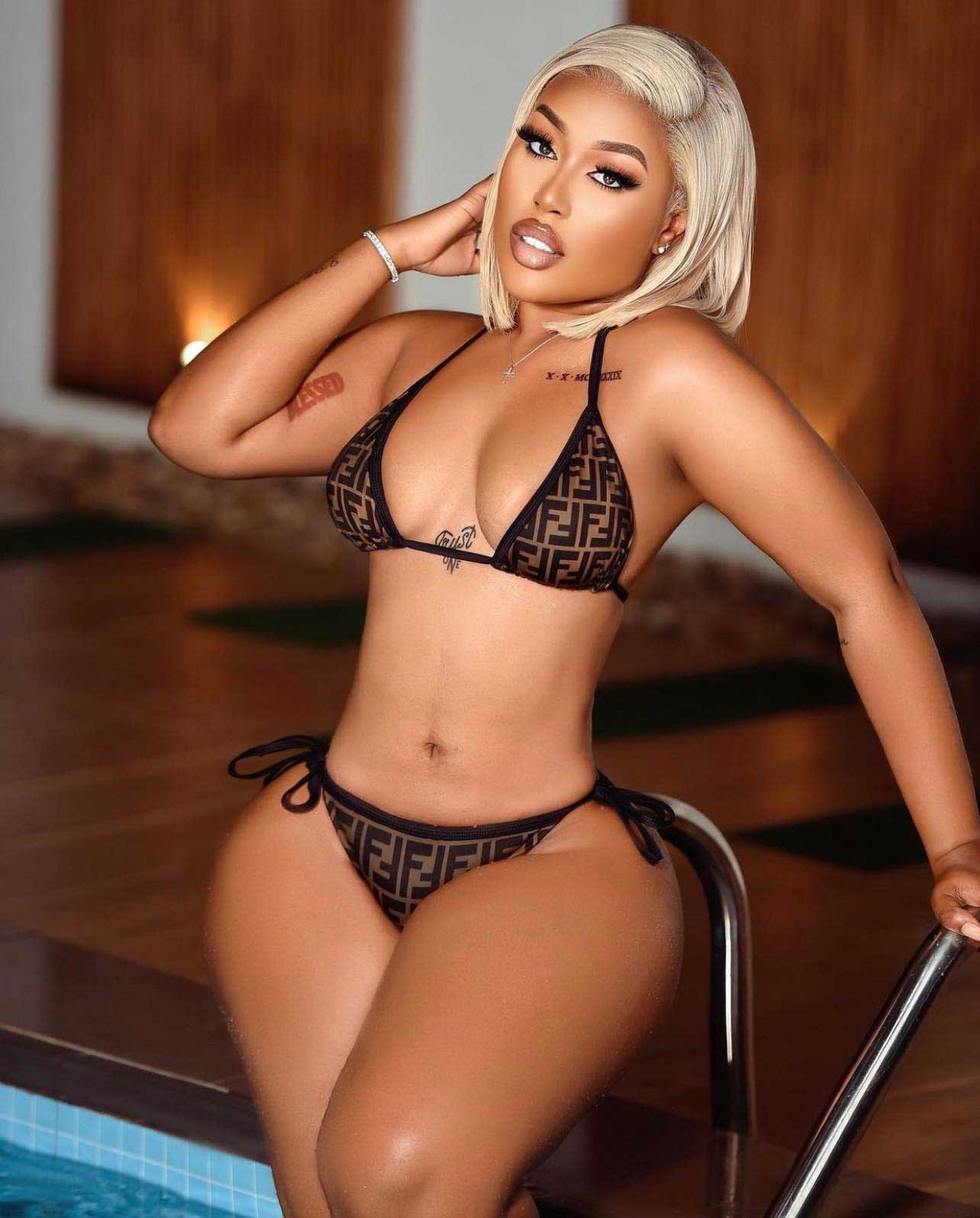 One thing that captivated most people when she entered the industry was her beauty. Fantana is one of the most beautiful ladies in the music industry.
It, therefore, came as a shock as to why Fantana was not content with what she had but had to still go under the knife to enlarge her boobs and booty. She is also one of the few celebrities who have confessed to having a BBL. Well, whatever makes you happy right?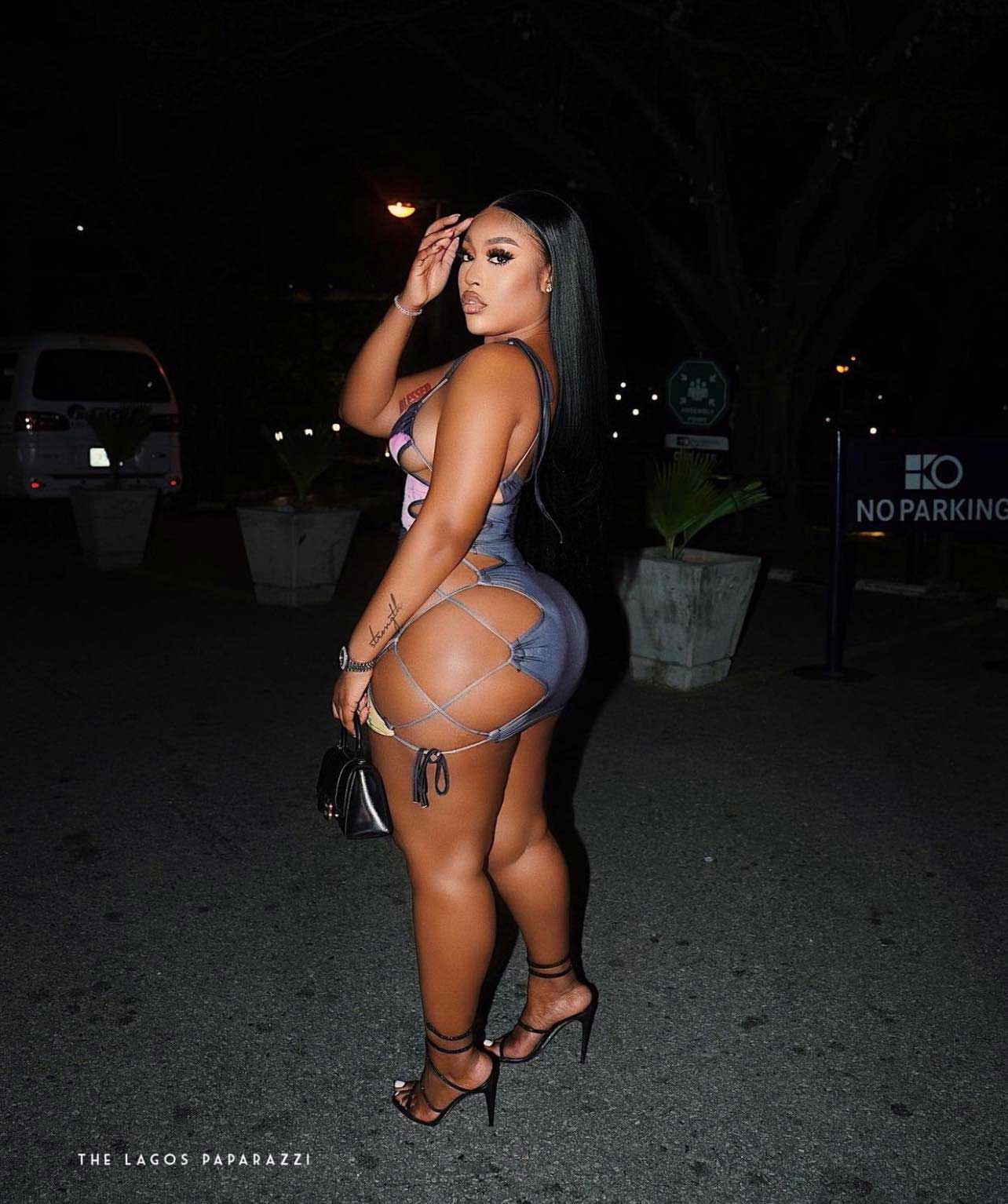 SEE ALSO: Fantana confirms going under the knife to enhance her body
SEFA
Another Black Avenue Muzik artist, Sefadzi Abena Amesu popularly known as Sefa is one of the popular celebrities who has done plastic surgery to enhance her looks.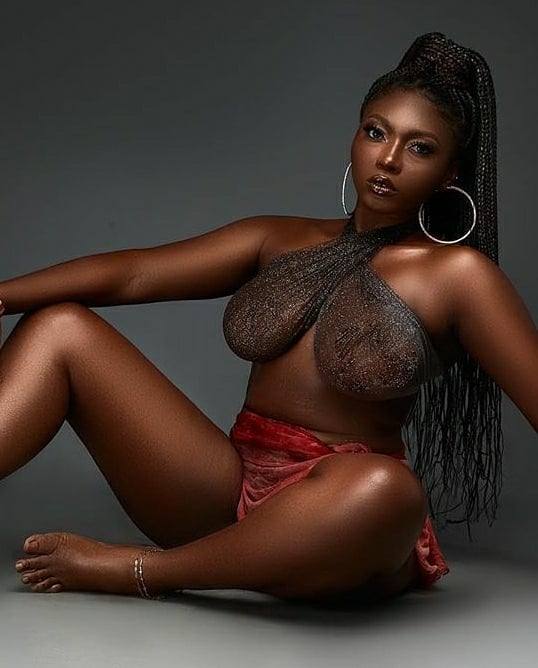 As usual, the 'Fever' and 'Echoke' hitmaker concentrated on her boobs and ass. She now has one of the sexiest bodies in the music industry and she is cashing in on it big time; good for her.
SEE ALSO: VIDEO: You've gone under the knife for a sexy body – Delay bluntly tells Sefa in her face
GIFTY ADORYE
Gospel musician, Empress Gifty Adorye is one of the most talented gospel musicians we have in this country. Gifty is married to a popular politician in Ghana, Hopeson Adorye.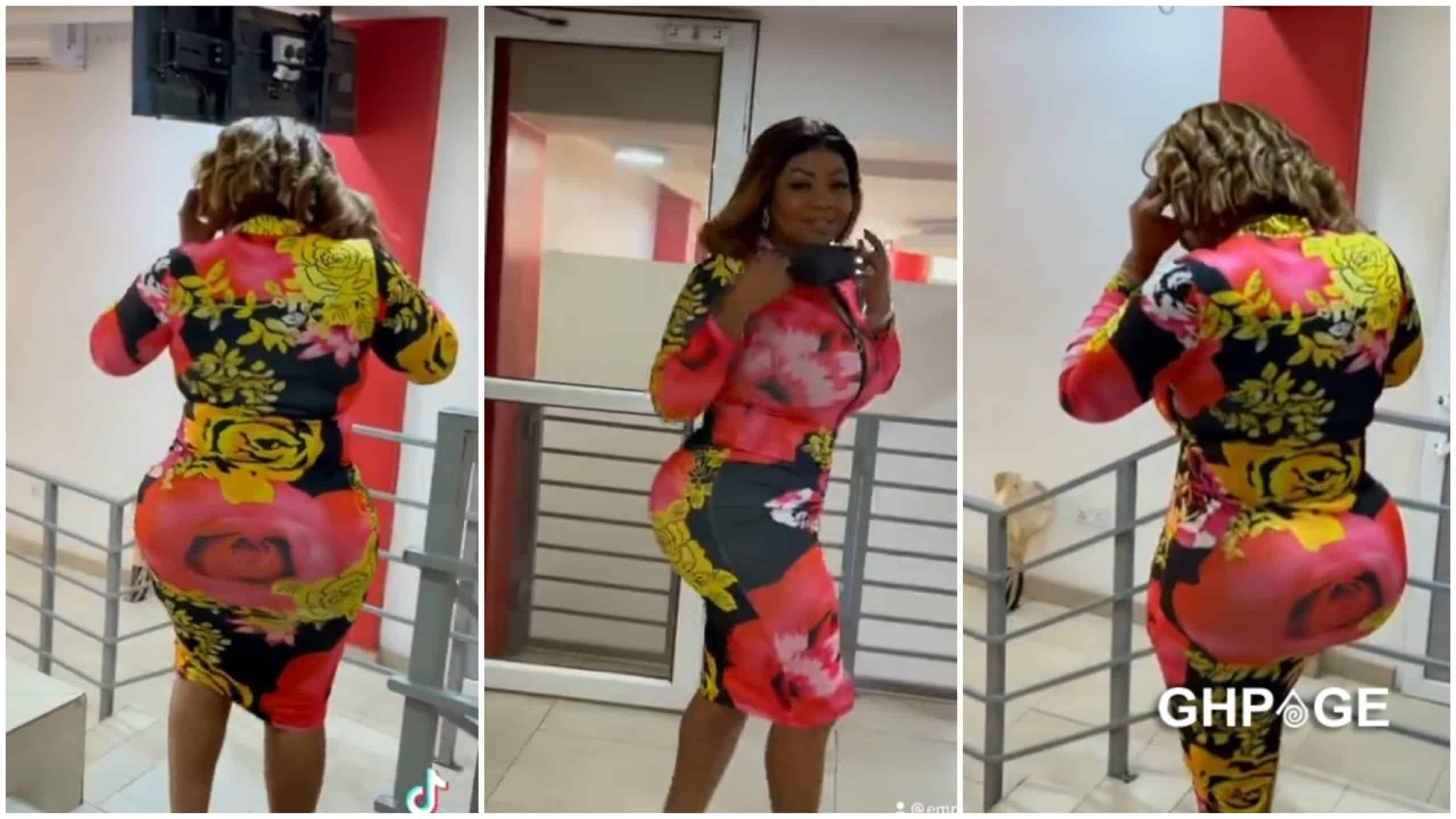 Allegedly, Gifty Adorye has also done plastic surgery to have her current big booty she has been flaunting on social media lately.
She herself admitted during a brawl with Kevin Ekow Taylor that she sees nothing wrong with body enhancements. Anyway, if her husband is okay with it who are we to complain?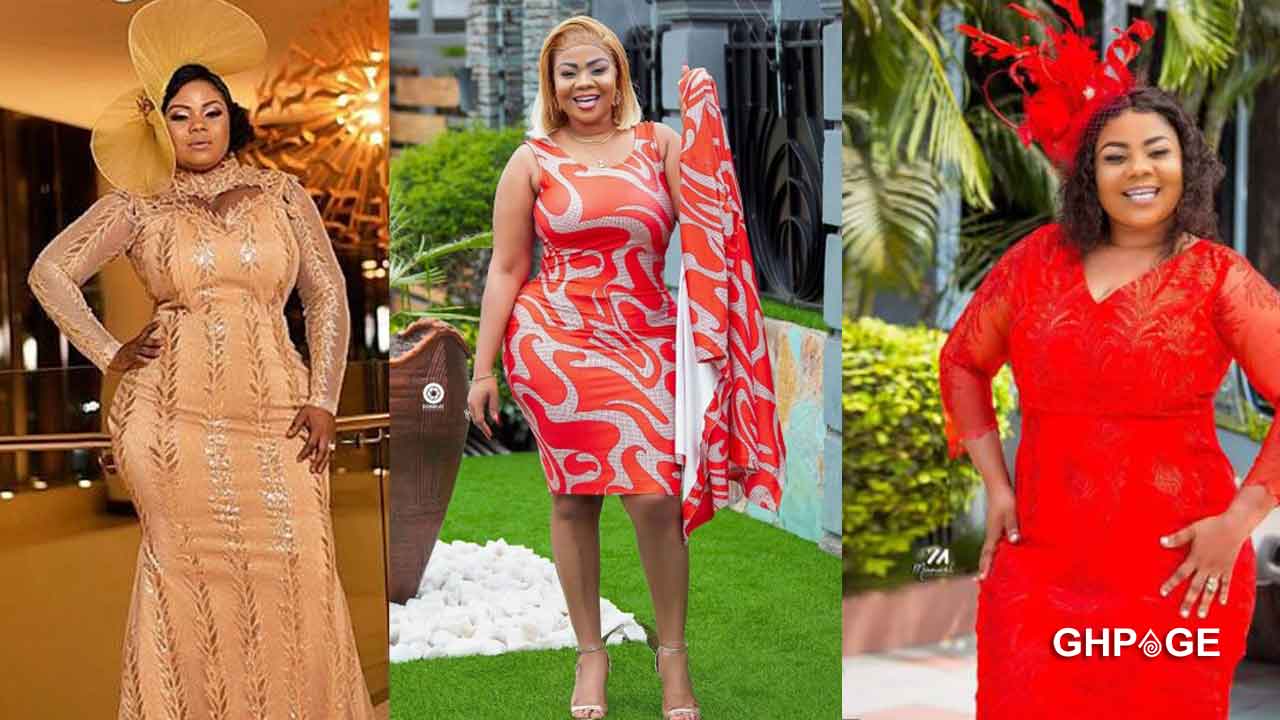 SEE ALSO: Gifty Adorye uses the Bible to defend herself for dressing like a slay queen
SISTA AFIA
The Asuoden hitmaker, Sista Afia has also allegedly gone under the knife to enhance her body. We all saw Sista Afia a few years ago and we all can see the miraculous new body she has been throwing around lately.
Although she hasn't explicitly confirmed these rumors, it's only a blind man who does not see her amazing new booty and boobs.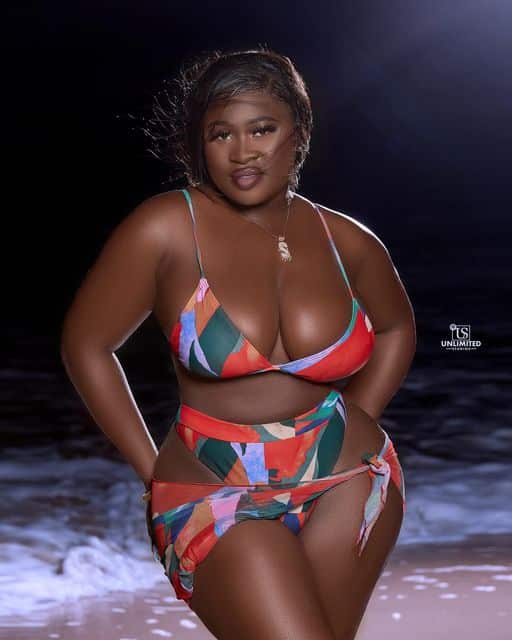 SEE ALSO:I don't mind sharing my man with other women if he is rich – Sista Afia
SALMA MUMIN
Salma Mumin, the beautiful Ghanaian actress' issue is a bit complicated. She is one of the very few celebs who mocked Moesha Boduong when she began on this booty enhancement journey.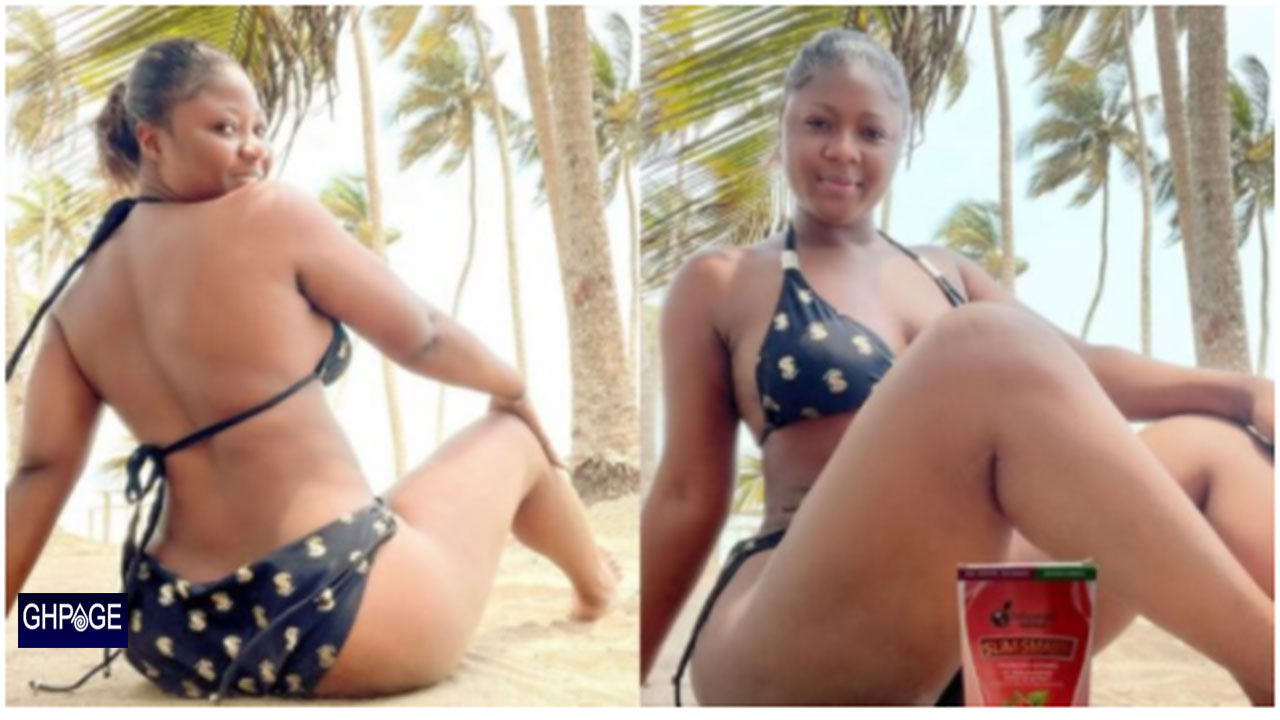 It came as a shock when people started alleging and rumors started flying around that she has also gone under the knife in Turkey to enlarge her booty.
Of course, she has denied the allegations. But ma guy, Salma now has one of the hottest booties in the industry.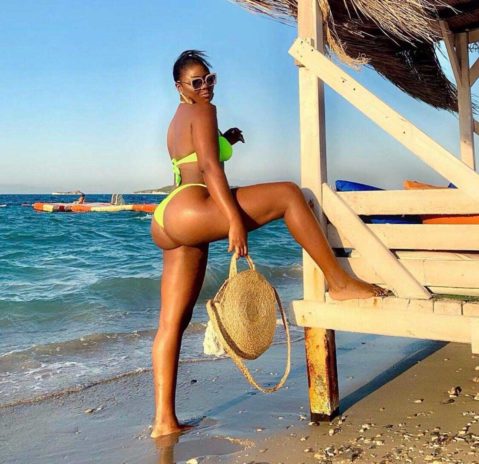 SEE ALSO: Salma Mumin jabs Moesha Boduong over butt enlargement allegations
AYISHA MODI
It's still unclear what motivated Ayisha Modi to follow the trend but she has joined the trend and she has been showing off the very powerful hourglass figure she recently acquired.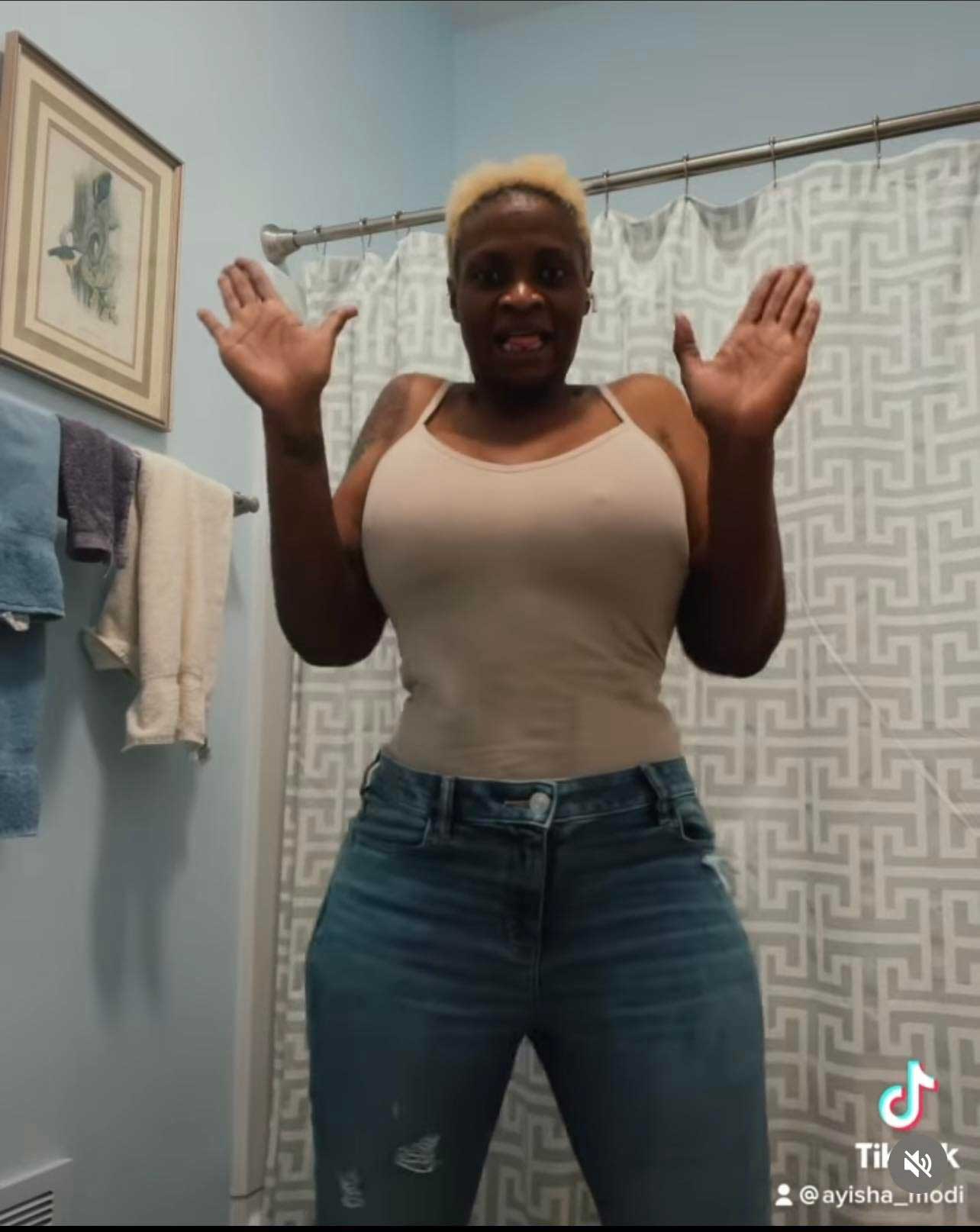 The outspoken Ghanaian social media influencer who is based in the USA, Ayisha Modi, now has an entirely different body shape which has shocked many people.
For Ayisha, there is no denying it. And we hear that she paid big money for her new figure which she in the USA.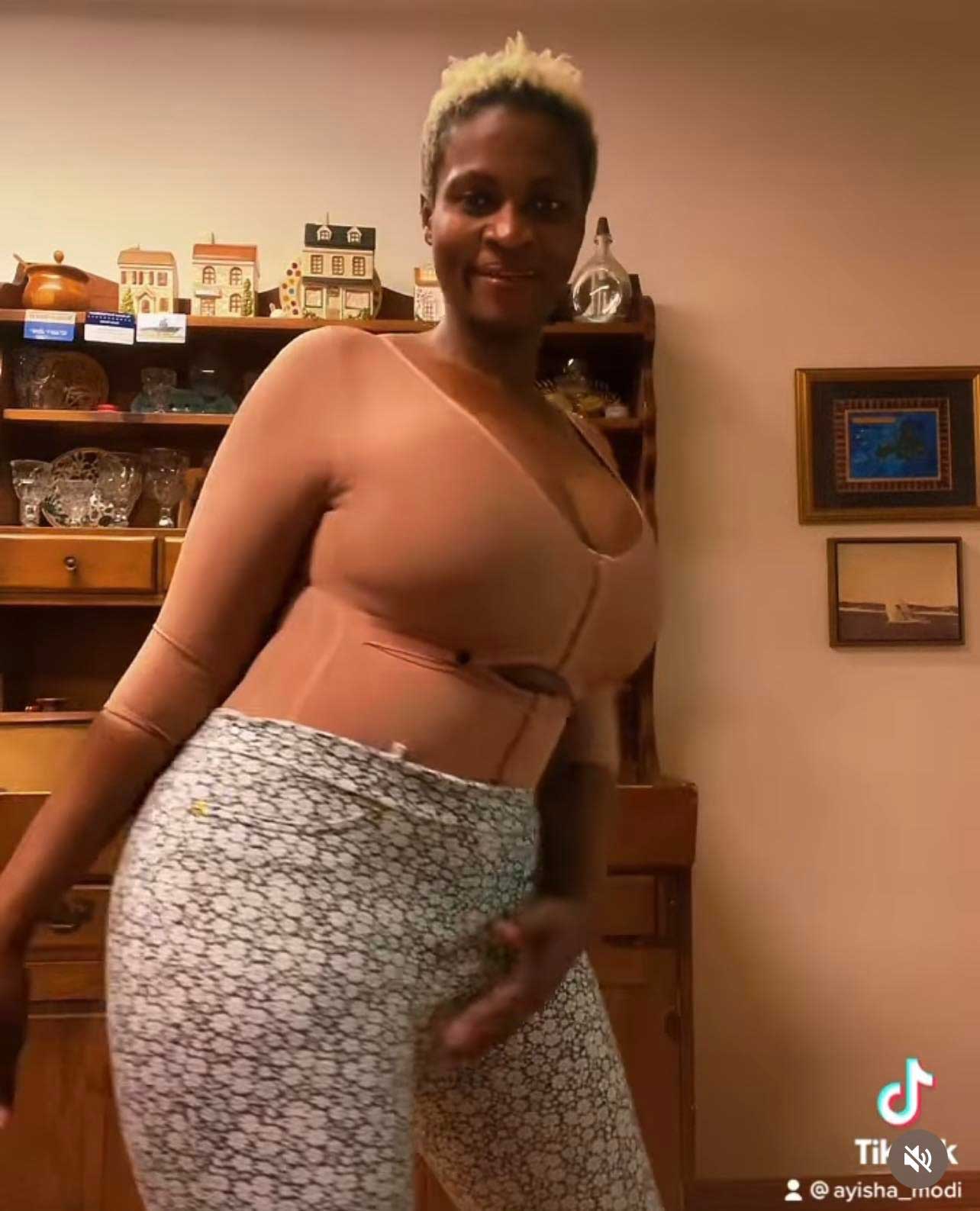 SEE ALSO: Ayisha Modi proudly flaunts her enhanced hips, backside & boobs in a new video
PRINCESS SHYNGLE
Princess Shyngle needs no introduction when talking about celebrities who have gone under the knife. Shyngle is a Gambian by birth but lives mostly in Ghana and Nigeria.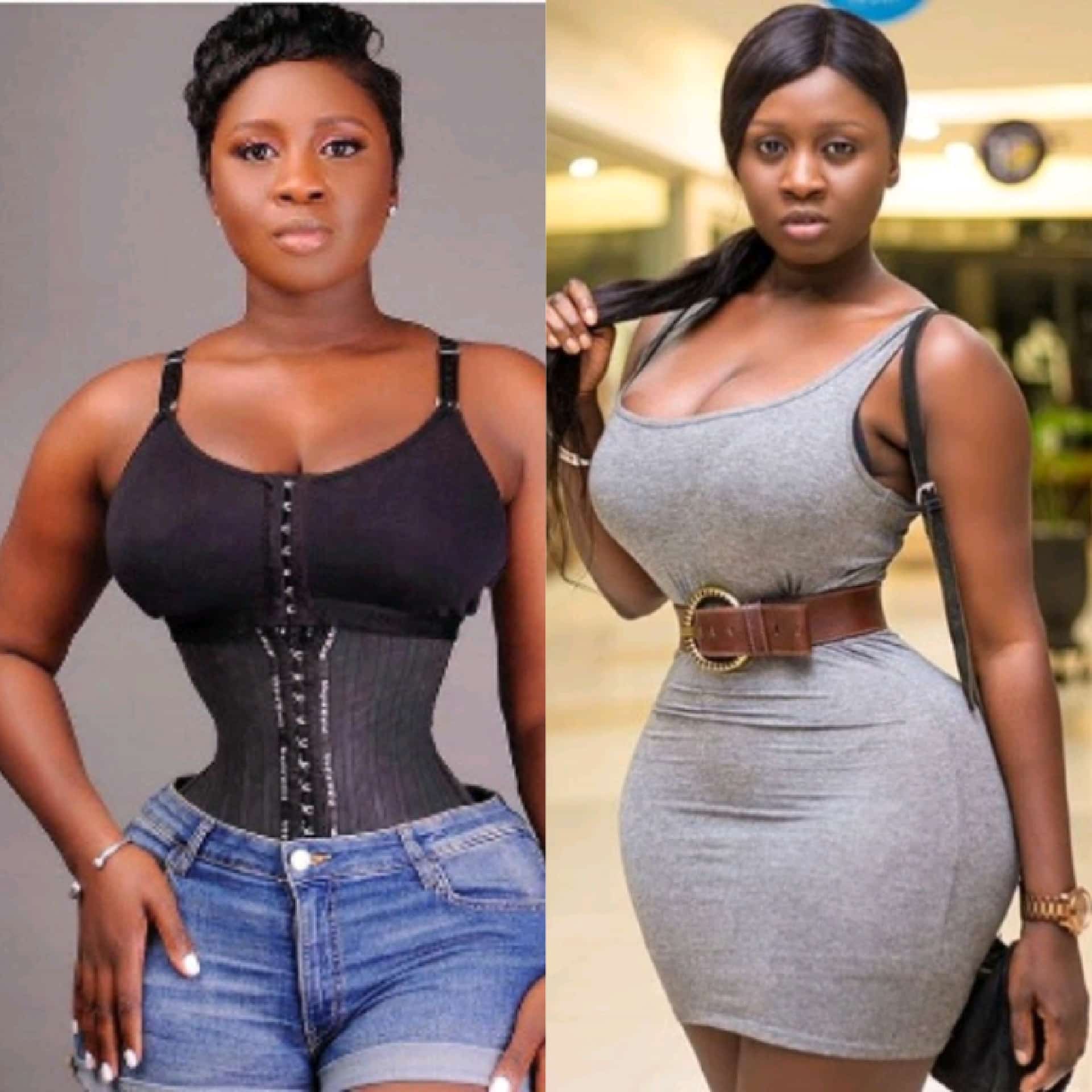 She has acted in a couple of popular movies. But always, her body shape is the center of attraction, not her average acting skills.
Princess Shyngle has a perfect 8 figure. Allegedly, Shyngle has even removed some of her ribs to have the tiniest waist among her colleagues in the industry.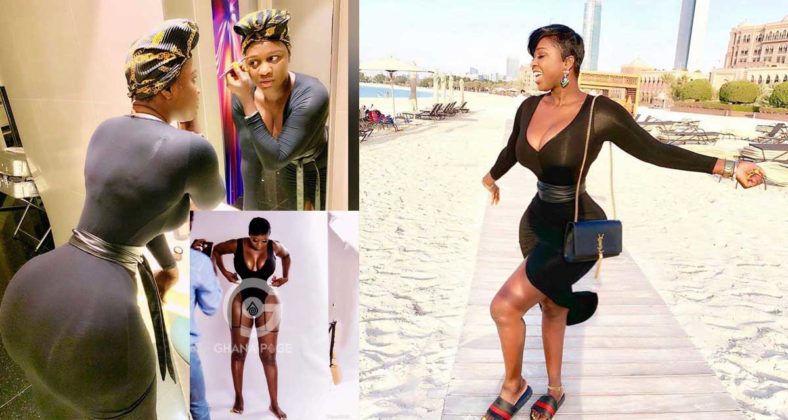 SEE ALSO: Princess Shyngle puts her raw butt on display as she steps out in a skimpy dress (Video)
HAJIA 4REAL AKA MONA 4REAL
Born Mona Faiz Montrage, Hajia 4Real is one of the most popular socialites in Ghana. She has recently ventured into the music industry and she is not doing too bad. She is the definition of a proper Slay Queen by Ghanaian standards.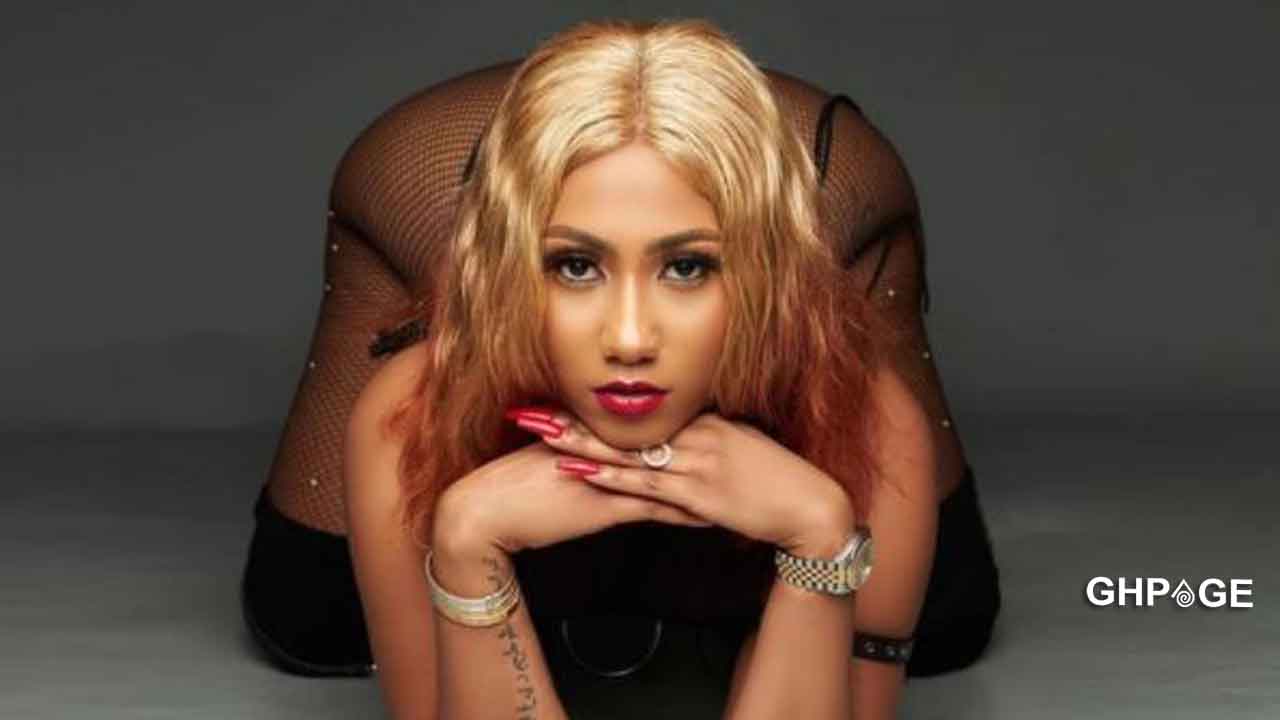 Although it's not confirmed, it's been alleged that the beautiful lady got her amazing backside from BBL. It's alleged she did it a very long time ago before the craze around BBL started in Ghana.
Although Mona claims to be 30, she is old gee who rolled with some of the old timers like Confidence Haugen and some of them like Confidence had some work done on their boobs and booty a very long time ago.
SEE ALSO: Say whaaat? – Hajia4Reall shares a beautiful photo of her hairy and fat pu$$y on Instagram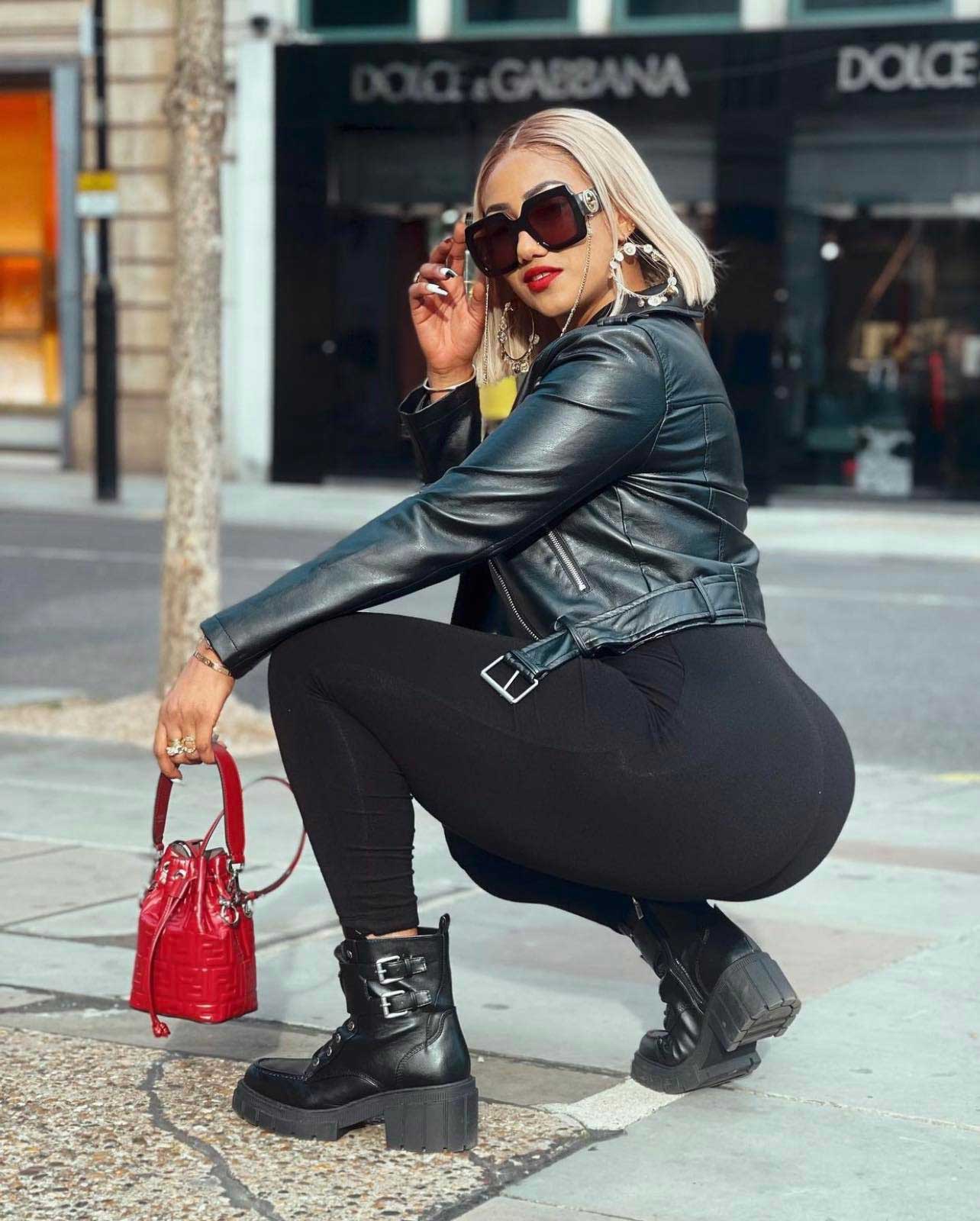 Recently Mona celebrated her birthday and it was nothing short of a display of BBL. Almost all her friends and gang who turned up were extreme big booty and boobs girls who left nothing to the imagination. They went all out showcasing what their doctor gave them. The party was crazy chaley.
Watch Highlights of the birthday party below
Subscribe to watch new videos
SHUGATITI
Ghanaian Kumawood actress and nudist, Shugatiti after years of showing the whole world her punani, boobs, and ass on social media has finally taken the bold decision and worked on her ass and boobs.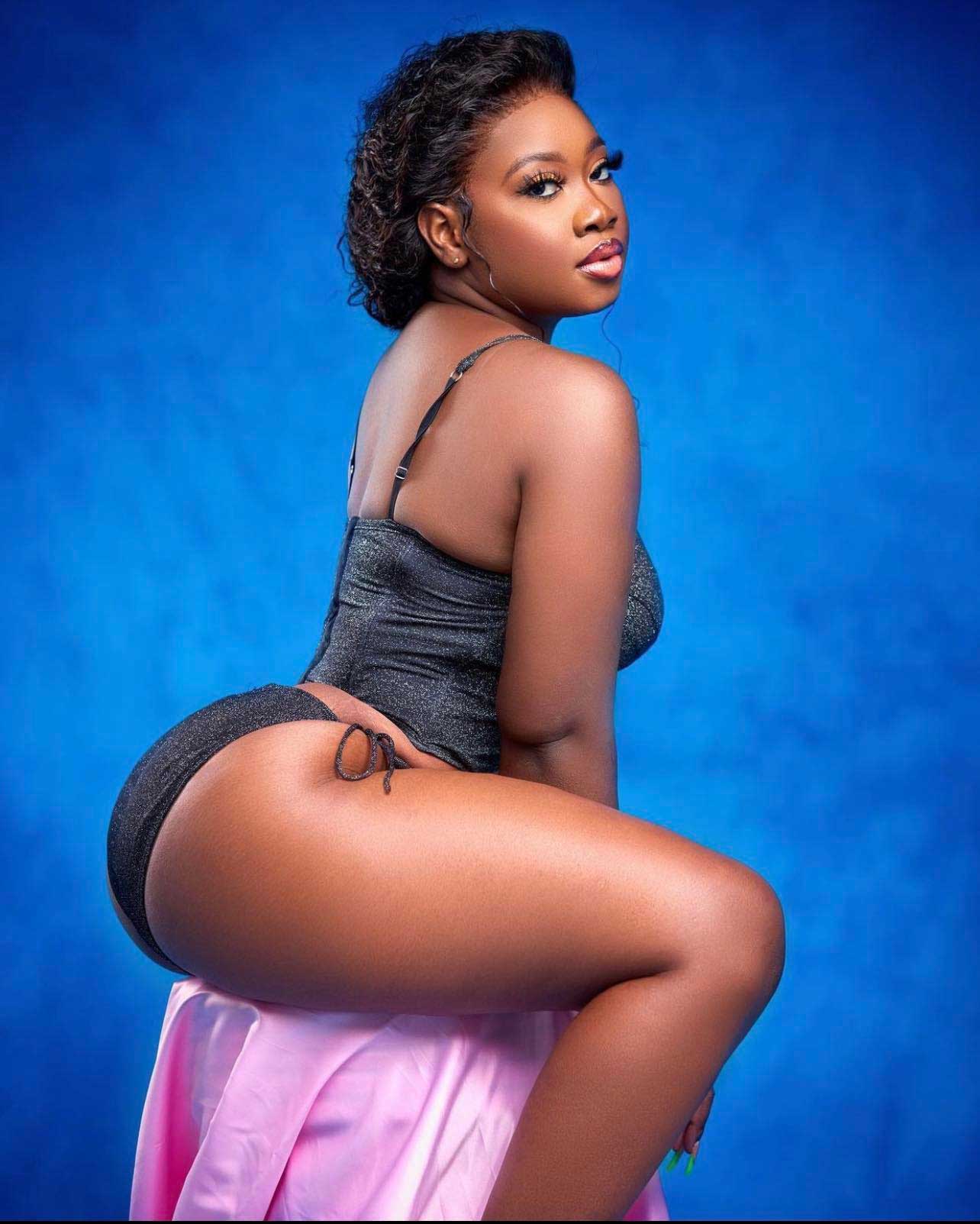 In recent times, Shugatiti has been flaunting her newly acquired boobs and ass on social media and she has been receiving crazy reactions from her fans.
On her birthday recently, Shugatiti threw caution to the wind and explicitly showed her punani to the whole world with no shame in a viral video. Well, if it makes her happy, who are we to complain? Let's all enjoy the free show.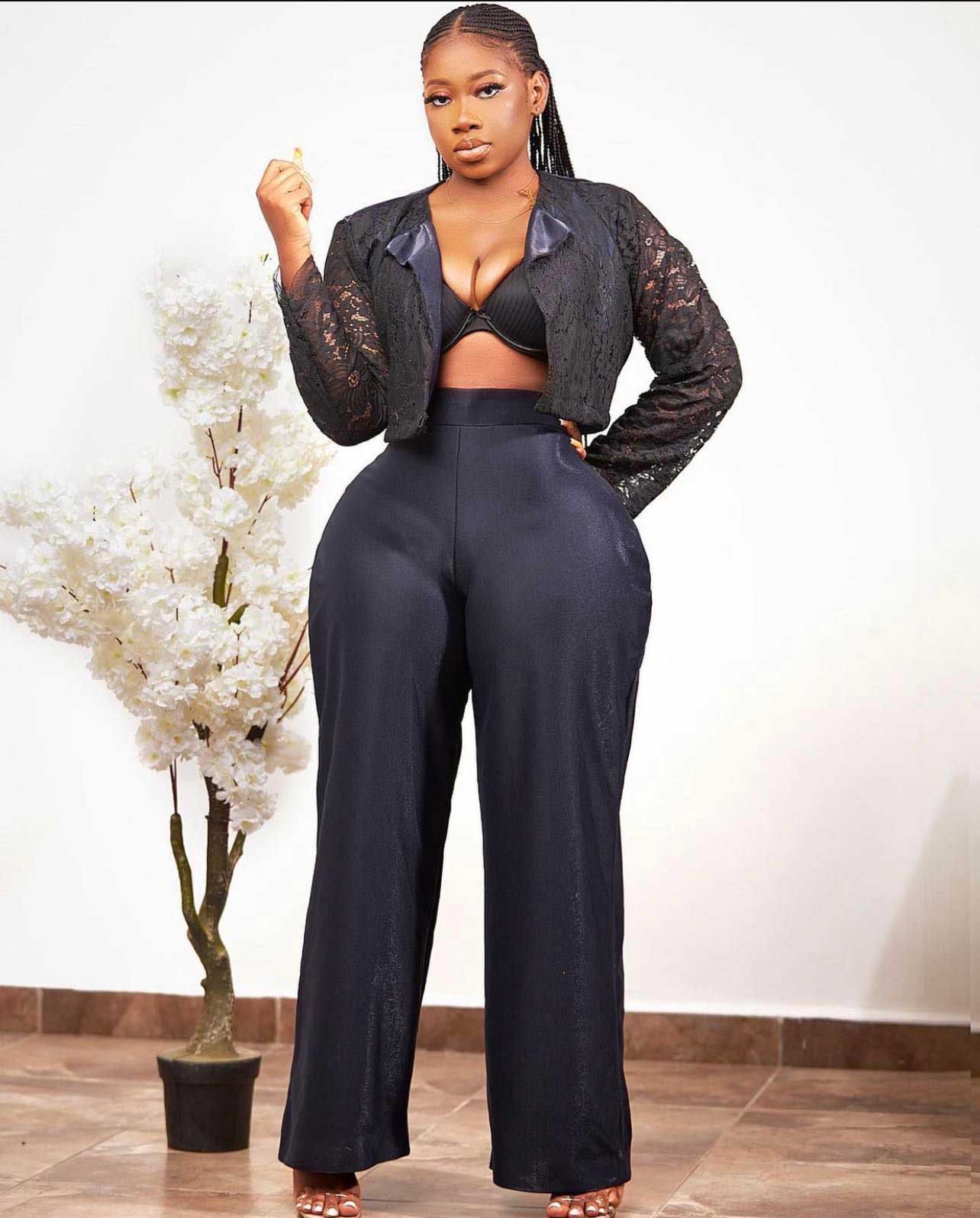 SEE ALSO: Shugatiti mistakenly shows her vagina at her birthday party (Video)
FLORENCE OBINIM
For a couple of years now, people have been accusing the popular Ghanaian gospel musician and wife of Bishop Daniel Obinim, the founder and leader of International God's Way Church Accra of enhancing her booty.
However, in an exclusive interview with Rashad of GhPage TV, Reverend Florence Obinim denied these allegations and went on to talk about how her mother has very big buttocks and as such her children all have the same body shape. She also attributed her banging body to regular exercise.
SEE ALSO: My banging body is from regular exercise – Florence Obinim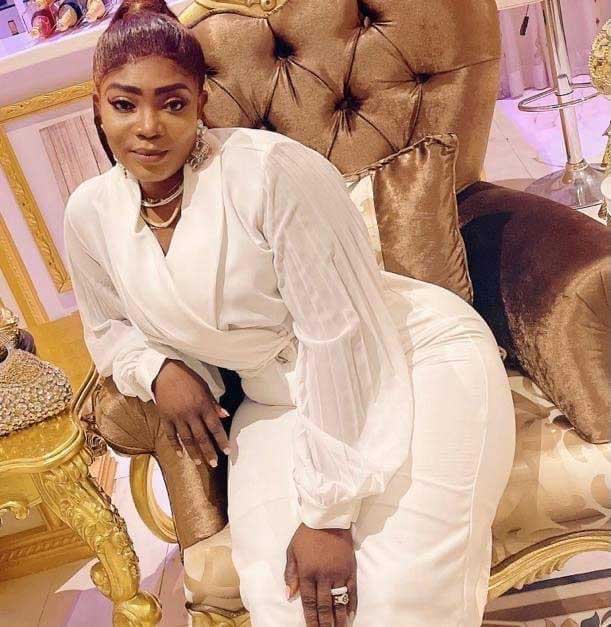 She rubbished all those allegations and from all indications, she spoke the truth. It's only allegations and rumors, there is nothing to it if you ask me.
Watch The Full Interview Below
Subscribe to watch new videos
ADU SAFOWAH
Loudmouth Ghanaian social media personality, Adu Safowah after years of lashing out at socialites and celebrities who have enhanced their bodies through surgery has also joined the train.
Although she is yet to confirm, the evidence is there for all to see. It's unclear what her motivation was because she had an average-looking booty and boobs.
Well, it looks like she is very much excited about her new look because she can't seem to stop flaunting it online so we can do nothing but share in her joy.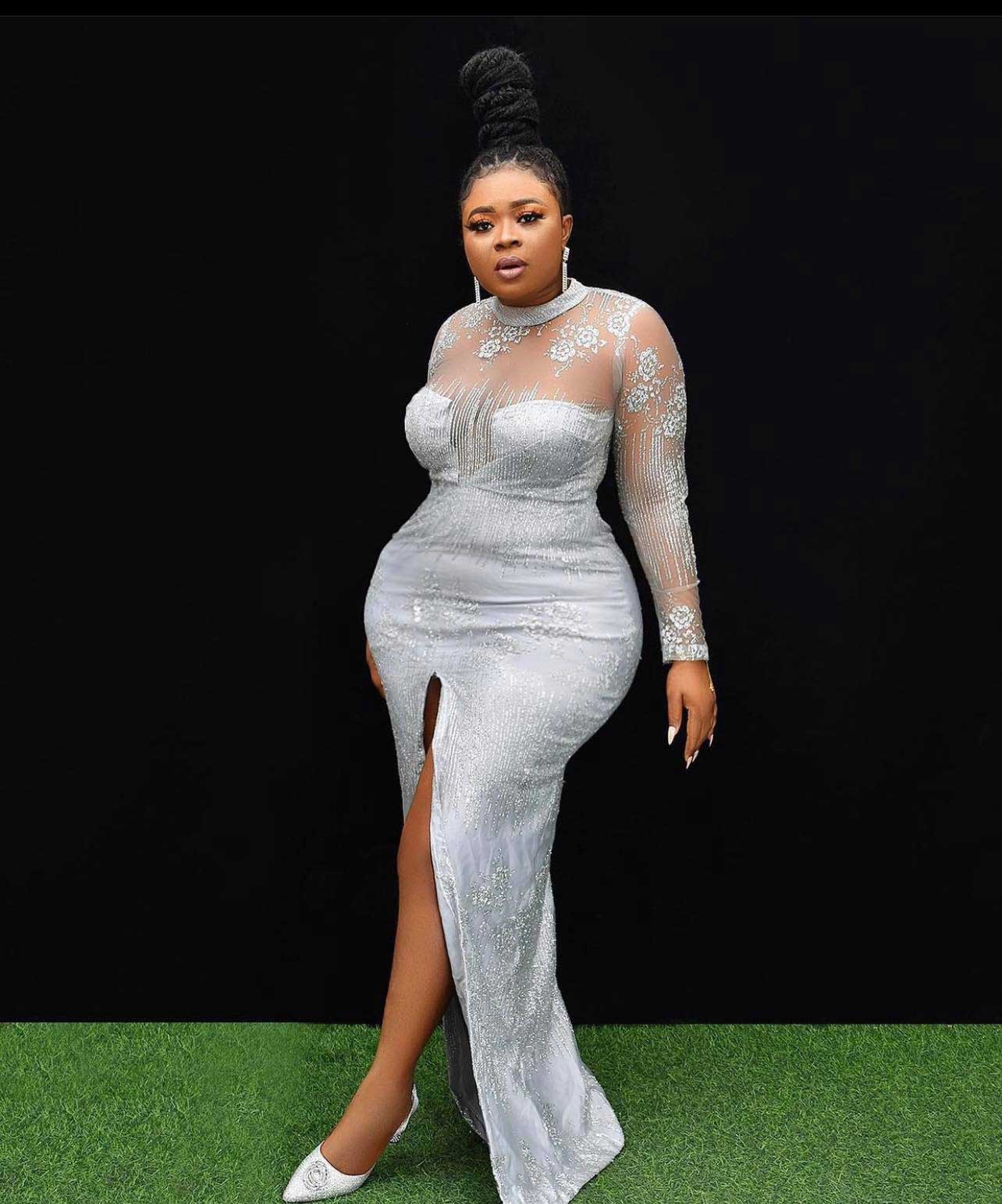 SEE ALSO: My ex paid Adu Safowaah Ghc 500 after sleeping with her – Afia Schwarzenegger
Although BBL, Lipo, Silicone injection, etc have always been around, the trend has recently caught on in most African countries and socialites and celebrities are delving in.
One thing is for sure, the procedure is not cheap. For a safe procedure in a developed country, the cost ranges between $7000 and $12000 depending on exactly what you want to be done.
However, most people now prefer to do it in Turkey especially because the price is relatively low (around $5000 to $7000) and it's safe as well because they have very good doctors.
Well, so far as it makes you happy, you did it the right way and you have what it takes to maintain it. Then obviously go for it.
But ladies must learn to be moderate and stop scaring us with mountain-size boobs pointing to the skies. And please reduce the size of the booty! We can't have you walking like turkey all in the name of BBL. Stay Safe Girls!!