The man 'resurrected' by the South African Pastor, Alph Lukau has been exposed by social media users as his cameraman.
The 'resurrected' man known as Elliot has been revealed by social media users as the cameraman of the pastor who was seen handling the camera at different miracle performances.
ALSO READ: Dead man resurrected by Alph Lukau arrested by Police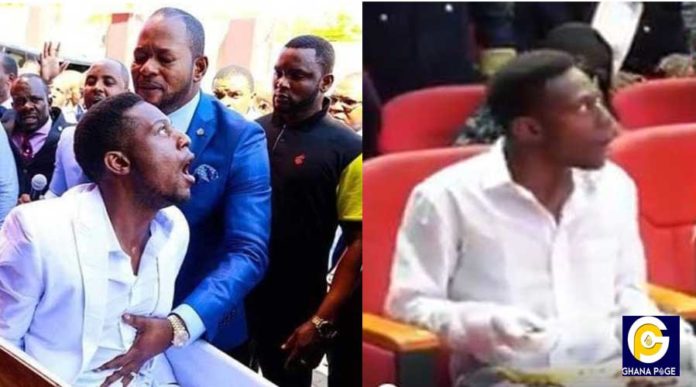 One social media user shared on his Twitter page that Elliot was the cameraman of Alph Lukau. He wrote, "Online detectives have uncovered evidence that suggests the man allegedly raised from the DEAD by Pastor Alph Lukau is her cameraman".
Another social media user, Nanah Razak also wanted to find it if this was a movie. She stated; "And what is the name of this movie"
Annah also called for the arrest of the Pastor. "Twitter will investigate you…if you come with your nonsense…this Pastor must get arrested".
Denin also stated; "So his cameraman could not have died. No offence"
ALSO READ: Dzidzor Mensah begs in offices in abroad for money to build cathedral
See photos below;
However, Elliot who was brought back to life has been arrested by the Police to assist in the investigation as it is believed the 'miracle' was staged.