Today marks a year since the demise of Dancehall sensation Ebony Reigns and as such majority of the things found on social media today are mostly about her with people wishing her a peaceful rest.
The father of the late musician Nana Opoku Kwarteng aka Starboy Kwarteng has on Accra based Neat Fm openly forgiven Ricky Osei Agyemang aka Bullet who happens to be the former manager of his daughter Ebony which happens to be very good news and way to mark a year anniversary of their beloved.
After the death of Ebony, the two men have been engaged in so many media wars with Nana Kwarteng accusing Bullet of so many things including abusing his daughter whiles she was alive.
Also Read: I want to have a good relationship with Ebony's father -Bullet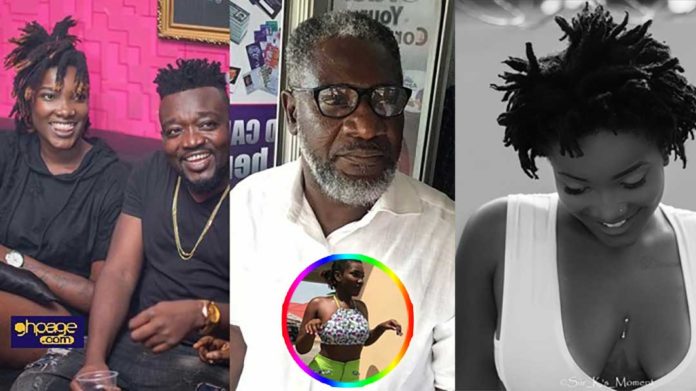 Bullet some days ago apologized to the father of his late artiste and stated that he wished he could be in good terms with him once again.
Well, Nana Opoku Kwarteng has stated that he has no issue with Bullet now because he has apologized to him.
"The gentleman said he has sat down and deeply thought that indeed there were things that he did which were wrong . . . I was touched by his conduct. So, I have embraced his request in good faith. I have accepted that indeed he sought my forgiveness. Frankly, if I can forgive Nana Hemaa, Bullet is also my son; so I can forgive him as well. There were times that she would step on my toes and she would turn around and say 'Daa, I'm Sorry' and I will forgive her. If Bullet has turned round to say 'Daa, I'm sorry', I don't have any option than to grant that. Bullet is equally my son.
" . . Having considered the guy, how he knelt down; the demeanor was really [really, really] touching," he told host Kwame Adjetia in an interview on Neat FM's "Entertainment Ghana".