One of the women in Ghana who is respected and loved as a celebrity is Kumawood queen, Emelia Brobbey. She is not just beautiful but she is also one of the few talented actresses in the Ghanaian movie industry.
As humble as Emelia Brobbey is(appears) she has not had it all rosy and a smooth walk in the industry. She has been involved in series of scandals that nearly destroyed her career.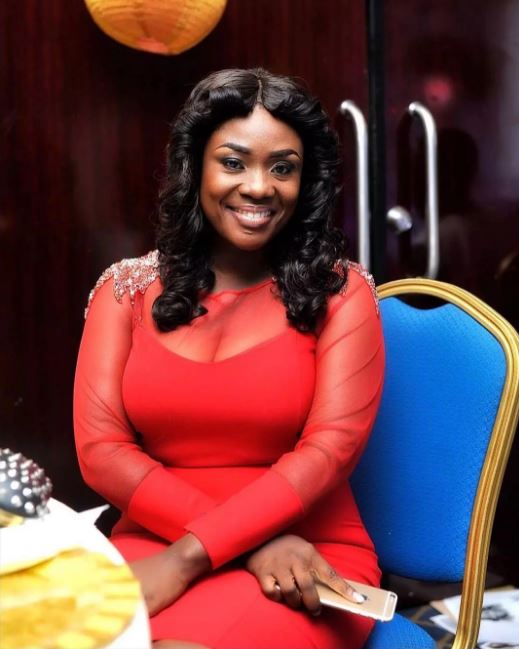 From being called a thief to being labeled a husband snatcher, these are the top four scandals that nearly broke down Emelia Brobbey as compiled by Ghpage.com
SEX SCANDAL
The first Emelia Brobbey scandal that hit the screen diva was when it became a public knowledge that married Emelia Brobbey was pregnant for another man.
Explaining what really happened, a source disclosed to Ghpage.com that Emelia Brobbey took her sick mother to a hospital to seek treatment for her. For reasons best known to her, she ended up being in a sexual relationship with the doctor for months.
Emelia Brobbey
SEE ALSO: "Friends Broke My First Marriage"— Emelia Brobbey Narrates How Her First Marriage Broke Down
The husband who was also the father of her son was occasionally out of the country for business purposes —suspected her of cheating and confronted her on several occasions but she denied it all.
Unfortunately for the screen goddess, she became pregnant with the doctor and all her affairs in the dark became a public knowledge. The husband divorced her and that ended Emelia Brobbey's first marriage.
SEE ALSO: Emelia Brobbey give shocking reasons why she divorced her first husband
We must also add that, Emelia not once but on several occasions had come out to clear that, she was divorced from her husband before she met the doctor.
Scroll down

and click on next page to continue reading