After throwing several jabs at Stonebwoy including personally attacking his disability by referring to him as a one leg cripple, Shatta Wale has stated emphatically that he won't apologize for disrespecting a person with a disability because Stonebwoy also called him a big mouth.
For days now, Shatta Wale and Stonebwoy the two arch-Dancehall enemies have been throwing shades at each other. But it took a different dimension when Shatta Wale referred to Stonbwoy as a one leg cripple.
SEE ALSO: "One Leg Cripple Who Doesn't Pity Himself" – Shatta Wale Mocks Stonebwoy(Video)
In a Facebook Post, Shatta Wale Wrote:
See villager with pride ..One leg cripple who doesn't pity himself ..so Ghana you call this humble and respect ..apakye nyansanii ..ur sheda like my new watchman waiting on his first nite to collaborate with my area mosquitoes..You don't understand entertainment go into ur begging business..the most foolish and senseless cripple ever….Humble my foot…..fuc.ker dat !!
Stonebwoy has a car accident as a young boy where he lost his young brother. Stonebwoy nearly lost his leg but the doctors at the time intervention but lipped since then.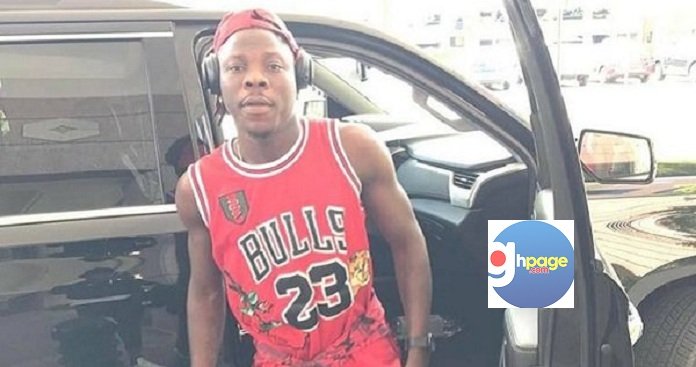 SEE ALSO: Video: Archipalago and Stonebwoy mocks Shatta Wale[Watch]
Not long ago, he went to the United State to undertake A surgery to correct his limping leg and that is what Shatta Wale is referring to.
There have been calls for Shatta Wale to apologize but he says he won't because Stonebowy first said he has a big mouth on Snapchat and he replied him on Facebook.
SHATTA WALE POSTED ON FACEBOOK:
If boy post for snap say my mouth big weh I say Ibe cripple what's wrong with that.. Omyshitvoice ,look for your facts well before taking those ur foolish and comic poor shirt videos …nkwasiasem kwaa woe Ghana.
SEE ALSO: Your Baby Mama's Breasts Like '1993 Opel Seat Belt' – Facebook User Jabs Shatta Wale For Dissing Stonebwoy