Bhim nation boss Stonebwoy has reacted to the viral video of some church members dancing to his "Kpoo K3k3" song in church.
According to Stonebwoy, he doesn't see the reason why people especially Christians who are criticizing the church in question. Saying it was bad for them to jam to the "Kpoo K3k3′ song in church (where they are supposed to be worshiping God).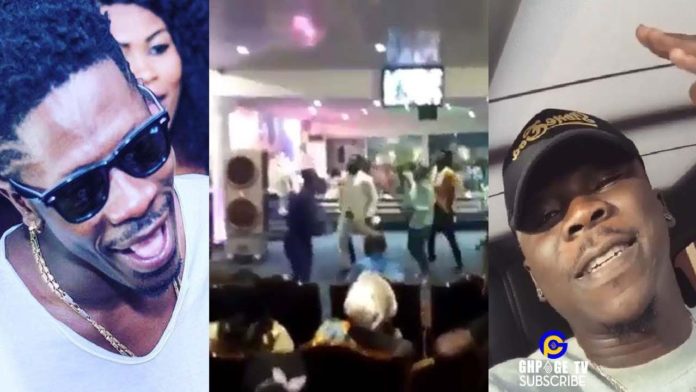 Also Read: Shatta Wale and Church jam to Stonebwoy's "Kpoo K3k3" song
He went on to state that the church has come out to explain that the time the song was played in the church was when they were having a sort of a party in the church and not during church service as people presume.
Stonebwoy further revealed that he created the "Kpoo K3k3" song to celebrate and give thanks and by giving thanks to someone he meant to God and not any other thing so he doesn't see why people would have a problem with it.
Watch the video below:
https://youtu.be/QzC_6LaR_j4
Stonegod also acknowledged the Pastors that allow their churches to play circular songs in church saying the body is rather the temple of God and not the building.