Bhim Nation CEO Stonebwoy has taken to social media to troll his rival and label mate Shatta Wale by sharing a photo of himself and Jamaican artiste Christopher Martin.
Stonebwoy was in Jamaica some weeks ago to do a collaboration with some of their top artistes and shared some photos with the likes of Sean Paul, Chi Ching Ching, Morgan Heritage, and others.
But Shatta Wale during that period in a tweet stated that Stonebwoy featuring those big artiste doesn't make him a star but it's rather a quick way to fade out of the music scenes.
Also Read: Stonebwoy only flies to Jamaica to take pictures with the top stars – Shatta Wale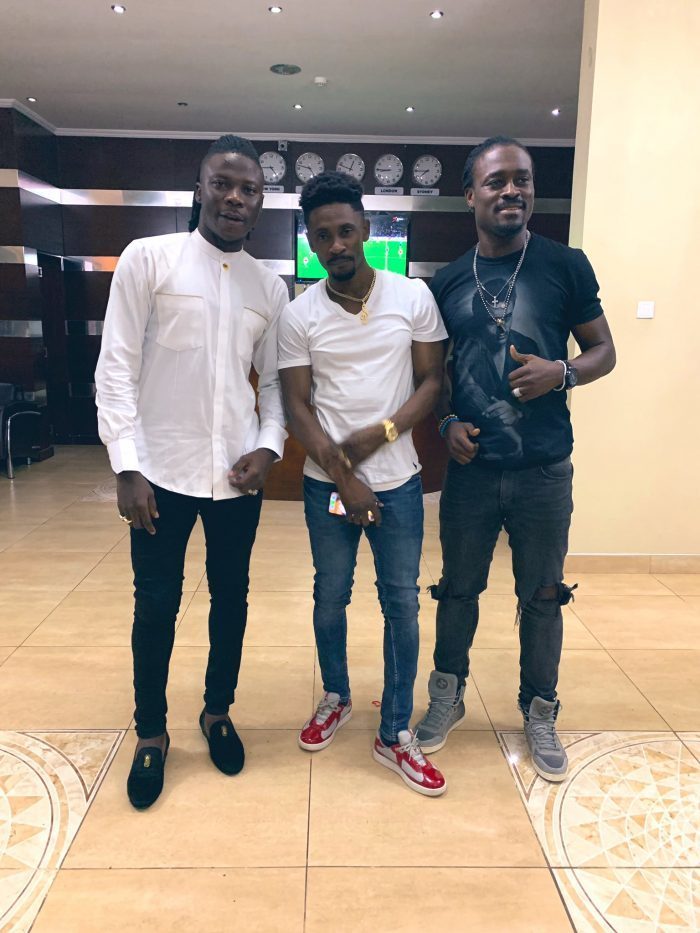 He also stated that all that Stonebwoy knows how to do best is to go to Jamaica and take pictures with their stars.
But Stonebwoy reacting to Shatta's claims posted a picture of himself and Christopher Martin with former blackstars player Dereck Boateng who was in the country for a show with the caption "Still taking pictures" with laughing emoji to mock Shatta Wale.
See screenshot below: