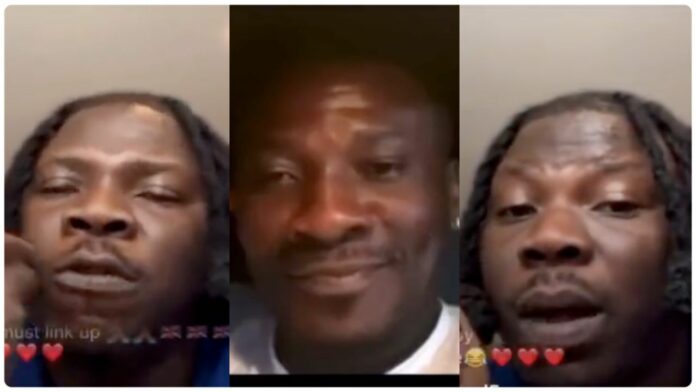 Stonebwoy does not like to discuss issues surrounding his former manager, Blakk Cedi.
That is why, in an Instagram live conversation with Asamoah Gyan, he swerved the attempt to invite him to talk about him.
Asamoah Gyan had mentioned Blakk Cedi to give him credit for the role he also played in securing the opportunity for him to get his surgery done.
Stonebwoy was thanking Asamoah Gyan for his financial support, which made it possible for him to undergo the surgery for his legs.
However, no sooner had Asamoah Gyan mentioned Blakk than Stonebwoy stopped him in his tracks. According to the BHIM Nation president, he did not want to talk about people who were no longer part of his life.
Asamoah Gyan: Shout out, not Blakk Cedi
Stonebwoy: "Hey, hey, hey, stop!" He is not part of it. He should go and sleep. We should concentrate on our problem. I do not want to discuss past things in 2023.
Check out the video below…