In a new interview on GhOne TV, Emmanuel Nii Adom Quaye aka Striker has confessed that indeed the producers of "Beast of No Nation" enrolled him in school but he left to hustle on the street because he didn't like the comfort of school.
The talented actor who was spotted begging for money to buy food today confessed that indeed he was put into school by the producers of the "Beast of No Nation Hollywood" movie after they finish shooting the movie but he couldn't comprehend anything that was thought in school and had to leave after a while.
SEE HERE: HOLLYWOOD ACTOR NOW BEGS ON THE STREET OF ACCRA FOR A LIVING [SEE PHOTOS]
From the reports, after the producers found out he had never been into school, they placed him in Montessori school at Cape coast but he quit the school. He has now explained that he didn't like the comfort of school and preferred hustling on the streets.
News broke today, 20th August 2018 that the Beast of No Nation actor, Emmanuel Nii Adom Quaye who played the role of Striker in the Hollywood movie, Beast of No Nation begs on the streets of Accra for a living.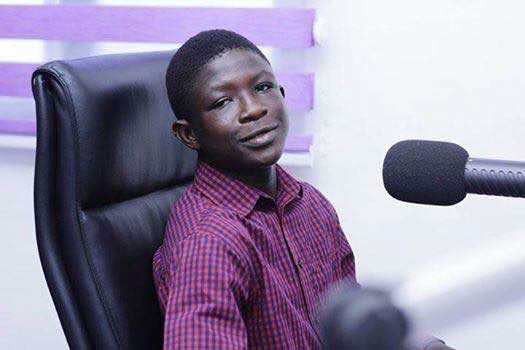 SEE HERE: "I WAS PAID $30K AS MY SHARE OF 'BEAST OF NO NATIONS' BUT AM YET TO SEE THE MONEY" – HOLLYWOOD ACTOR, STRIKER WHO NOW BEGS ON THE STREETS FOR A LIVING
Photos of Striker looking dirty quickly went viral. He also granted an interview and revealed how his managers are outsmarting him of his pay from playing the role of Striker, an amount of $30,000.
His Guardian, Kobina Sam has already come out to debunk and rubbished all the allegations from the Beast of No Nations actor.
SEE HERE: Striker's guardian, Kobina Sam reacts to the several allegations from the Hollywood actor, Striker [Video+Photos]
He revealed Striker is on the streets because of his stubbornness and refusal to follow simples instructions.
WATCH AND LISTEN TO STRIKE BELOW
SEE ALSO: ABRAHAM ATTA HAS CHANGED TOWARDS ME: HE IS RUDE AND TREATS ME LIKE HE IS BETTER THAN ME – STRIKER [VIDEO+PHOTOS]