Ghanaian singer, songwriter, producer and Sarkcess Music signee, Gladstorm Kwabena Akwaboah Jnr has stated that it will take Ghanaians a very long time to understand the kind of music that he does.
Akwaboah who is generally recognized as a superb songwriter and silky singer over non-recognition of the pieces he put together as music.
For most people, they see his style of music as a romantic-highlife genre but according to Akwaboah, only intelligent people understand his music.
Read also: 'Profane songs are good' – Yaa Pono asserts
In a new post on social media as a result of his slow progress in the game, the singer-songwriter places the blame on Ghanaians not being intelligent enough to grasp his music.
"It will take centuries for some Ghanaians to understand Akwaboah's music #GoodMusicOnly," he wrote.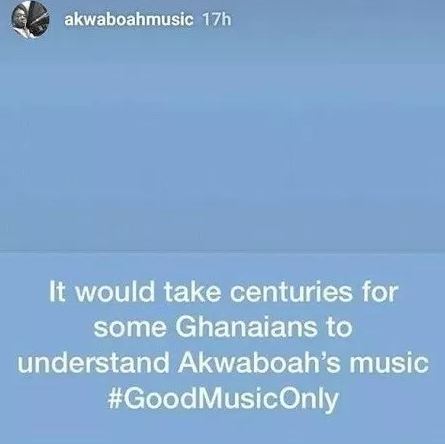 Read more: 'I write most of my lyrics in a trotro' – Yaa Pono reveals