An inspiring story of a young graduate is going viral on social media in Ghana. The young lady, Teni Agana moved from being a head porter popularly known as Kayaye in Ghana to be being one of the award-winning graduates of Ashesi University.
In an interview on Joy FM, Teni revealed that she was born in Takoradi in the Western Region of Ghana but her family is from Northern Ghana. But things were so difficult for them that the mother who was taking care of the family had to move them back to their village in Northen Ghana.
SEE ALSO: Obengfo Clinic MD, Dr. Obeng Andoh Collapsed When He Was Arrested For The Murder Of Stacy Offei
This was to avoid paying house rent since they will be living in the family house and there will be no paying of electricity bill because the town has no electricity.
Teni said: "We moved because we didn't have to pay rent in our family house and we didn't have to pay electricity because there was none."
There, the young lady helped the mother who worked at a chop bar as a cleaner and a waiter. She used the money obtained from this services to enroll in a school where she completed as one of the best students.
SEE ALSO: Motor Rider Who Caused Vybrant Faya's Death, Finally Speaks
The brilliant young Teni Agana revealed that she saw a picture of young in a graduation gown and she wished to be like the lady. She revealed that she didn't really know what it meant, but she was motivated to seek higher education.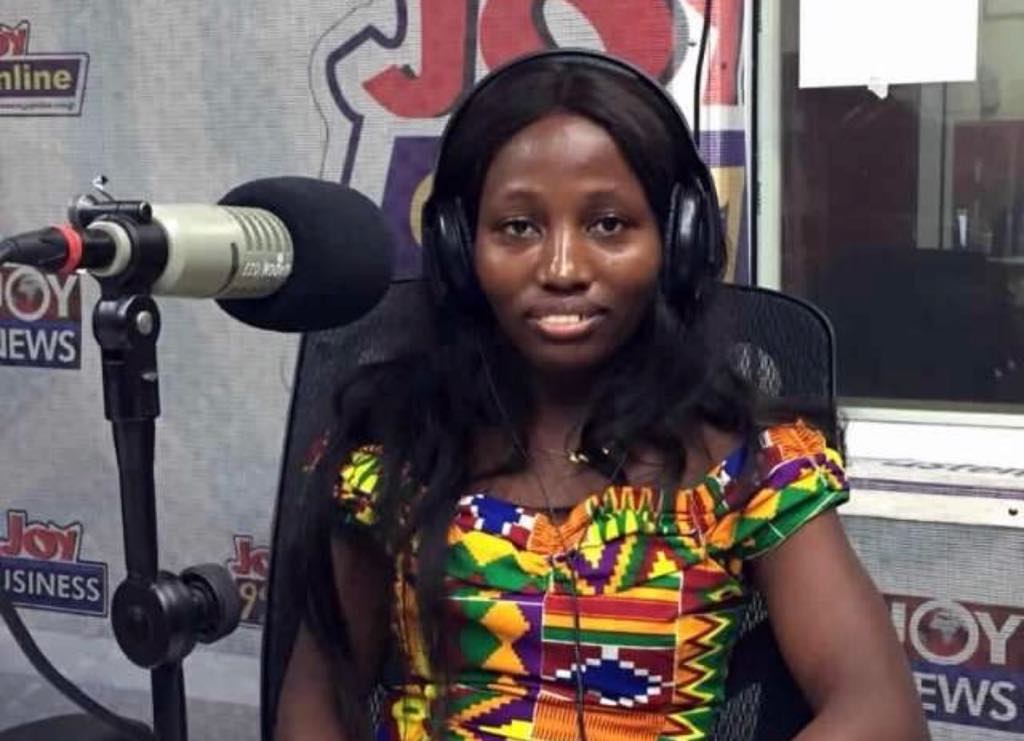 "I saw a picture of a girl with a graduation gown and it was so beautiful. I didn't understand what [the gown] was, but I knew it was linked to an education," she recalled.
Teni revealed that she was motivated to work hard to raise money to further her education. She resorted to being a head porter carrying heavy loads for people for a paltry fee.
SEE ALSO: Anas Investigative Strategies Are Criminal – Former Presidential Aspirant
She worked in the local market and sometimes even sleep there if she could not find a better place to sleep. Through it, all her mother helped her to raise and save money. She revealed that she made GHS15 a day as a head porter. She recounted moments when she survived attempted rape due to where she slept.
"We used a basin as a pillow. It was normal…because I had to keep moving," adding that "I starved myself to save for school."
When she had finally made enough money to start schooling again, a bus knocked her mother down and all the money saved was used to cater for her bills at the hospital.
SEE ALSO: Efia Odo Reacts To Claims That She Broke Shatta Wale & Michy's Home
"All the money we saved we had to pay for her hospital bills," she said.
But that was when the life of Teni begun to change for the better. According to her, a woman in the hospital was wailing that her daughter needed a blood transfusion but there was none at the hospital.
She felt pity for her and tested her blood if she can donate for the child and it was revealed she had blood type O positive which matched the child's blood type so she donated.
"At the hospital, I met a woman who was crying because her only child needed blood. I checked my blood and found out I was O positive." Her blood type matched the child's and she proceeded to donate her blood.
The woman thanked her and told her about Comfort; a campaign to educate girls from the north of Ghana. She applied and also applied for a scholarship funded by MasterCard. She gained the awarded and was admitted at Ashesi University.
"Ashesi is everything. It is different in a good way."
SEE ALSO: This is what we gathered killed KABA of Asempa fm (Inside story)
Although she had never touched a computer before in her life, she chose to study computer programming. But in the first year, she failed 3 out of 4 classes and her GPA stood at 1.25. But she didn't give up.
"The next semester I had to work extra hard. At the end of the year, the school gave me a personal academic advisor. Then I went to 3.0 [G.P.A]. Then I got on the Dean's list."
Teni Agana who graduated from the University over the weekend revealed that from there, she won a scholarship reserved for the School's top students, Leadership & Citizenship Award.
The school authorities including the Patrick Awuah, the President of Ashesi University expressed how proud there are for her rise to grace.
Congratulations from Ghpage.com to Teni Agana; You fought a good fight and won to inspire others.
SEE ALSO: I will help Shatta Wale burn the church of fake prophets – Evang. Kwasi Awuah