Barely 48 hours after Reverend Owusu Bempah accused Apostle General Sam Korankye Ankrah of taking pills to bleach and daring him to share his ten-year-old photos, throwback photos of Sam Korankye as far back as 30 years has popped up on social media.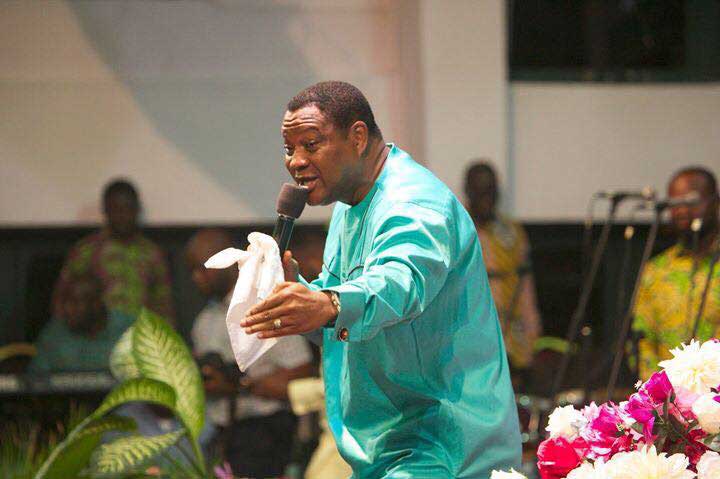 SEE HERE: Is Sam Korankye Ankrah accusing Owusu Bempah of killing Amissah Arthur with his evil tongue
Contrary to the accusations from Owusu Bempah, Reverend Sam Korankye Ankrah looks just as he looks now in those photos. Sam Korankye Ankrah is very fair in those photos as he is now.
A Facebook user with the name Emmanuel Agormeda who Ghpage.com has gathered is very close to Apostle General Sam Korankye Ankrah, the General Overseer of Royalhouse Chapel International posted on Facebook.
SEE HERE: Sam Korankye Ankrah takes pills to bleach – Owusu Bempah
"You shall know them by the fruits they bear. Faithfulness, character, integrity, honesty and exemplary living are some of the fruits that a godly person bear. A true man of God will also bear the fruit of the Spirit. A man who can be faithful to his wife for 32 years and counting is a man that can be trusted. Apostle General has distinguished himself as christian, a faithful husband, a responsible father, a loving grand father, a champion for Christianity and godliness, a philanthropist, a statesman, a successful leader of a thriving church organization and spiritual father and mentor to many pastors and churches. Your works speak for you. May you continue to be a voice for the church in this End Time. The church will prevail… And by the way, the photos below speak for themselves…"
It all started when Sam Korankye Ankrah preaching at his church mentioned characteristics of fake prophets.
SEE HERE: Fake prophets bleach their faces and their prophecies are projections – Sam Korankye Ankrah
Although he never mentioned names, people started pointing fingers at Owusu Bempah, Angel Obinim, Obofuor, and others.
Already Owusu Bempah has come out to insult Sam Korankye Ankrah. He has accused him as an occult who sleeps with his church members. He also alleged Sam Korankye takes pills to bleach.
SEE HERE: Sam Korankye is an occult; sleeps with church members-Owusu Bempah