Controversial Nigerian actress, Tonto Dike has alleged that not only do some big actresses in the Nollywood industry traffic hard and illegal drugs abroad, they also travel to Dubai for rich old men to shit and piss in their mouths as affectionately called "Dubai Porter Potties".
In a jab on her Instagram page, Tonto Dike directed the Chairman of Actors Guild of Nigeria, to concentrate on those actresses and if possible sanction them than directing his needless attention to her because she does not care.
SEE ALSO: Deep secrets about how celebrities travel to Dubai to be sh*t and pi$sed on for 1000s of dollars revealed [Details]
Without mincing words about what some top Nigerian actresses travel to Dubai to do, Tonto Dike wrote on her Instagram page:
I hope this fastens your sanction from your board!! Stupid fool you have not sanctioned the actresses going to Dubai to open their mouths for old men to poop inside or the ones pushing drugs!! Oga shove it up to your Ass nigga If only there was an EMOJI FOR WAKA #THANKS
SEE ALSO: A chat of a rich guy bargaining with a Slay Queen to pee on her leaks
So how did it all start?
Tonto Dika a few days ago released another video throwing wild jabs at her ex-husband. Tonto Dike revealed her husband is a big-time scammer and a one minute man when it comes to bedroom matters.
A lot of wild allegations was made against Olankule Churchill, Tonto Dike's ex-husband. Till date, the man has not responded to even one of the allegations.
But, big guns in the Nigerians industry like Basket Mouth, Davido, Godson, Paul Okoye threw subtle jabs at the actress for her needless rants.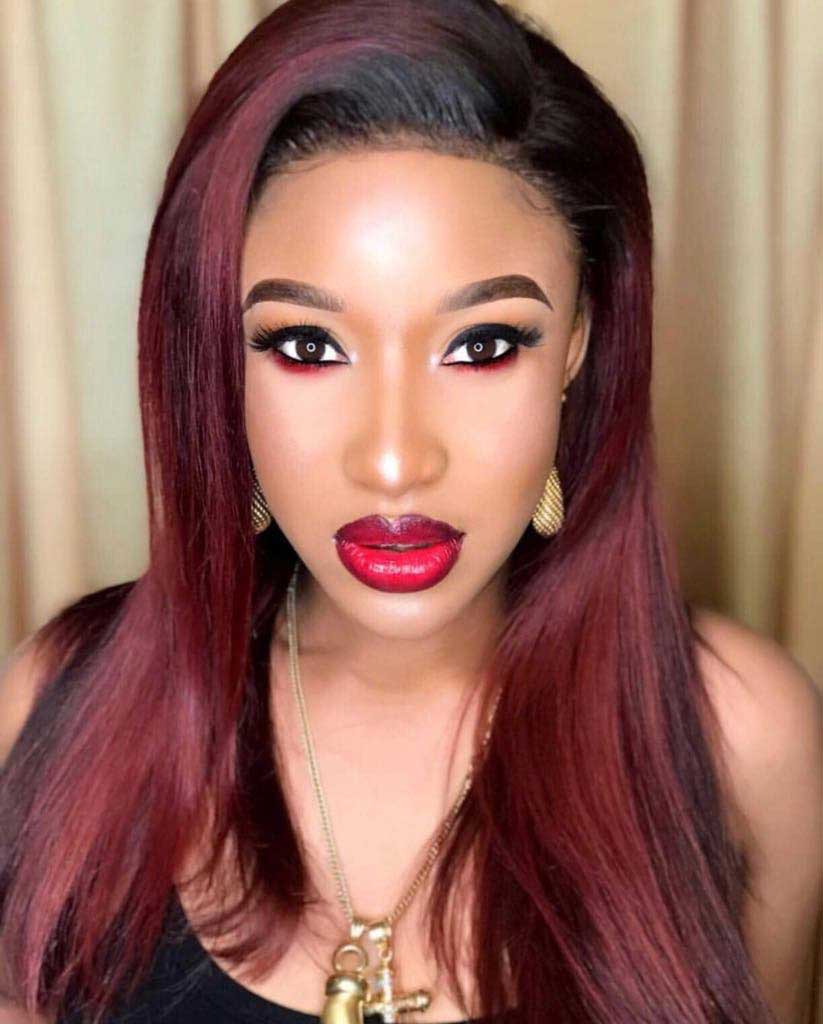 The Chairman of Nigerian Actors Guild who finds Tonto Dike's actions disgusting came out with an official statement threatening to sanction her if she keeps on dragging the image of the Nollywood industry in the mud.
SEE ALSO: Deep secrets about how celebrities travel to Dubai to be sh*t and pi$sed on for 1000s of dollars revealed [Details]
This is what infuriated Tonto Dika forcing her to drop more exposé about some actresses and to tell the chairman to shove her sanction up his a$$