Tony Lithur has been married to Nana Oye Lithur for the past 27 years and they have a number of children. News broke yesterday that Tony Lithur is seeking divorce and has filed for it at the Accra High Court.
According to Tony Lithur, his lawyer wife is cheating on him with multiple partners, he is disrespectful towards him, she is violent and he does not fulfill her duties as a wife to him.
SEE DETAILS HERE: Tony Lithur Outlines Reasons Why He Needs Divorce From Wife,  Madam Nana Oye Lithur
The divorce petition documents were leaked to the media yesterday even though the petition was filed on 2nd May. Since then the media has been hooked on the allegations drawing wild conclusions from them. This has forced Tony Lithur to come out to speak.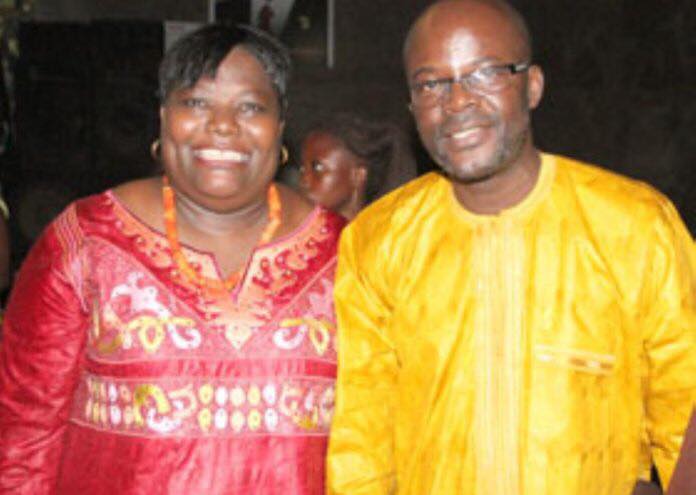 In a press release, Tony Lithur has confirmed that indeed there is an ongoing divorce issue between him and his wife, Nana Oye Lithur. He, however, added that the process is emotional for them and their kids so the media and the general public should give them some privacy.
SEE ALSO: Tony Lithur Names Two Men He Knows Are Having Affair With His Wife, Oye Lithur
Part of the press released reads:
"While acknowledging the existence of the filed petition, I would like to say that the process is an emotional and difficult one for us and our children."
"I would therefore very respectfully and humbly ask the general public to kindly give us, our children, and our loved ones some privacy to deal quietly with this painful stage of our lives," Lawyer Tony Lithur added.
SEE ALSO: Surgery At Ridge Hospital Goes Wrong Leaving A 22yr Old Man 'Pregnant'