The Richest person to ever walk the face of this earth is credited to the first king of Timbuktu, Mansa Musa 1 of Mali, who had a whopping wealth of about $400 billion. As of 2021, there are 2755 billionaires in the world with an estimated total net worth of $13.1 trillion.
Jeff Bezos, the owner of Amazon, leads with a fortune of $177 billion. CEO and co-founder of Tesla, CEO, Chief Designer, and founder of SpaceX and many other companies, Elon Musk follows with an estimated net worth of $151 billion. Others include Bernard Arnault ($150 billion), Bill Gates (|$124 Billion), Mark Zuckerberg ($97 billion), etc.
SEE ALSO: List of the best hotels in Ghana and their prices
Ghana, in recent times, has been doing well economically. This has shown in the personal fortunes of the top business people who make up the crème de la crème of Ghanaian society.
Here is a list of the wealthiest people currently in Ghana. Whilst the list is exhaustive, these are a few of Ghana's most recognized High Net Worth Individuals (HNWIs).
1. Ernesto Taricone – Net worth $1.3 Billion
Ernesto Taricone is the Executive Chairman and CEO of Trasacco Group. With an estimated net worth of $1.3 Billion, the majority of his businesses are in Agriculture, Mining, Forestry, Construction, and Real Estate development— including Trasacco Valley, Villagio Primavera Condominium, Villagio Vista, Casa Trasacco, and Vista Alto.
The majority of his business is focused on Ghana, covering various key sections in the Ghanaian Economy; Agriculture, Mining, Forestry, Construction, and Real Estate Development.
Due to this, He has in his employment over 4000 Ghanaians expatriates. He owns and co-owns companies like Michelleti & Co., Ital Pre-stress and Construction Products Ltd, and Royal Aluminum Systems among others.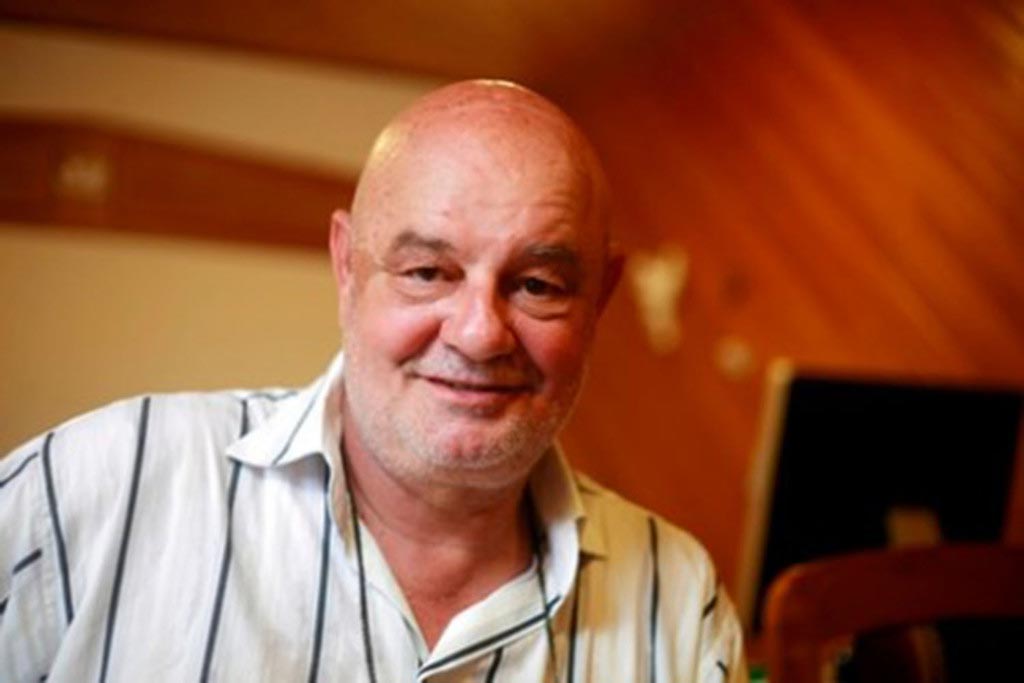 Ernesto Taricone was born in Italy in 1948. He arrived in Ghana with his father and siblings in 1968. He is now worth $1.3 billion.
Before September 2020, Ernesto Taricone was the second richest man in Ghana. He was second to the famous Charles Ampofo, the late CEO of Kampac Oil PLC who died in Manila in the Philinies on 24th September 2020. At the time of his death, Charles Ampofo was worth $1.46 billion.
2. Sir Sam Jonah – Net worth $1.2 Billion
Sir Sam Esson Jonah is the owner of Jonah Capital, an equity firm that owns 14 mineral resource assets across ten countries in Africa. He became the CEO of Anglogold Ashanti at age 36 after working in various capacities of the company.
Sam Jonah led a $1.48 billion merger between Ashanti Goldfields and AngloGold in 2004, proving his business prowess and making lots of mining companies benefit from his expertise in the mining industry.
Sam Jonah co-owns Jonah Capital with Standard Bank, where they make investments in the mining sector, real estate, agriculture, construction materials, financial services, oil, and gas services. He owns 78% whilst the Standard Bank 22%. His estimated fortune is valued above $1.2 billion making him the 2nd richest person in Ghana.
Also, Sir Sam Jonah is a beneficiary of Ghana's highest National award, the "Companion of the Order of the Star of the Volta".
SEE ALSO: Top ten richest pastors in Ghana and their net worth
3. Nabil Edmond Moukazel – Net worth $900 Million
Mr. Nabil Edmond Moukazel is the owner of The Finatrade Group, one of the largest food manufacturing and food distribution companies in West Africa.
In ghana, Finatrade is the largest distributor of food and importer of rice with its Rice Master and Sultana rice brands.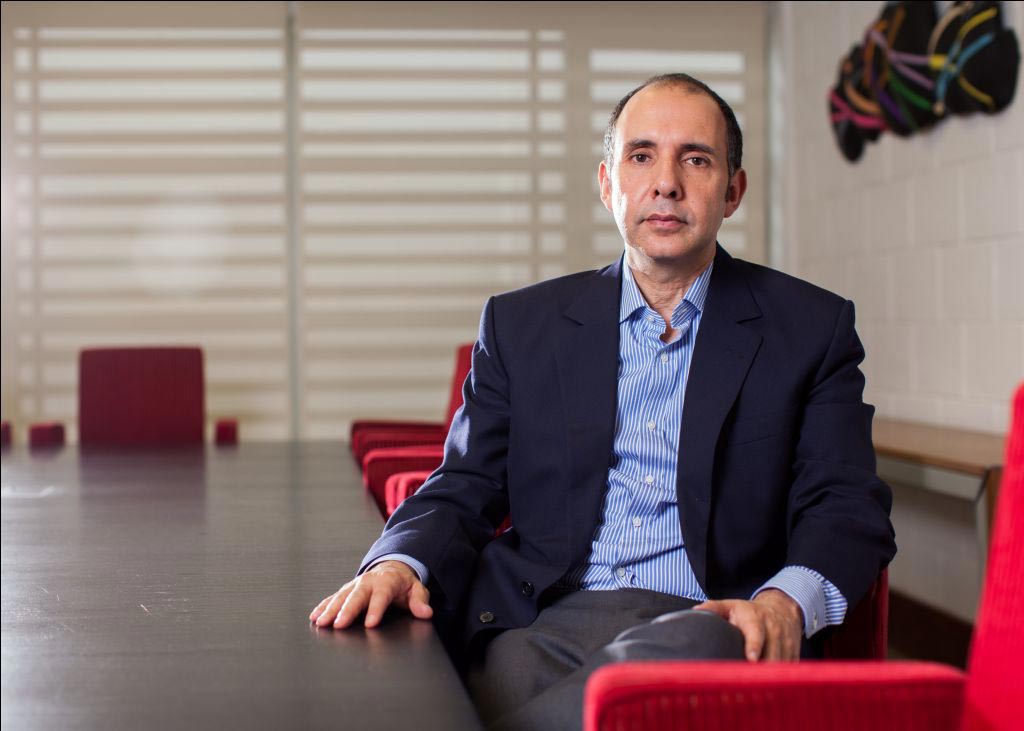 Subsidiaries under the Finatrade Group include Akuafo Adamfo, Ghana Market Direct Ltd, Continental Commodity Trading Company (CCTC), SUCATRADE, and others.
He has in his employment over 2000 Ghanaians working in various capacities. Mr. Nabil Edmond Moukazel has an estimated net worth of $900 million making him the 3rd richest person in Ghana.
4. Ibrahim Mahama – Net worth $860 Million
Ibrahim Mahama is the younger brother of the former President of Ghana, John Dramani Mahama. He is the owner of Engineers and Planners, the largest indigenous-owned mining company in West Africa.
Engineers and Planners mainly deal with mining construction and civil works all over Africa. The company also offers consulting services and hiring of heavy-duty equipment for all construction and mining activities
Aside from his company employing over 3000 Ghanaians, he owns investments in companies like Dzata Cement Company which started operation in June 2021.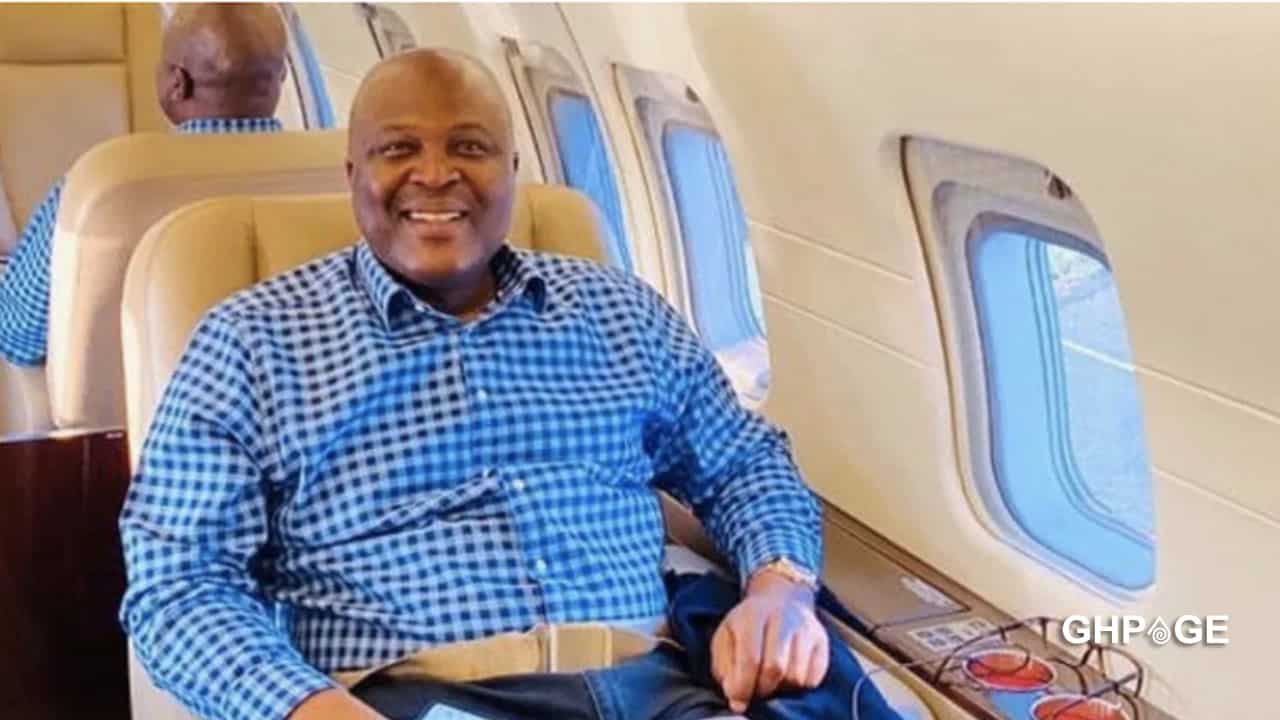 Ibrahim Mahama also owns the biggest poultry farm in Ghana, Asutsuare Poultry Farms which produces 150,000 eggs a day and 10,000 live chicks.
Ibrahim Mahama also has a stake in the booming Real Estate industry in Ghana lately. He owns one of the biggest real estate companies in Ghana which builds luxury apartments and houses for high-end Ghanaians.
Born on 29th January 1971 to Emmanuel Adama Mahama, Ibrahim Mahama has a net worth of $860 million making him the 4th richest person in Ghana as of 2021.
SEE ALSO: Year of return: List of popular international personalities that visited Ghana
5. Mohammed Ahmed Odaymat – Net worth $850 million
Alhaji Mohammed Ahmed Odaymat is a Ghanaian of Lebanese descent. He is the 5th richest person in Ghana in 2021 with an estimated net worth of $850 million.
Alhaji Mohammed Ahmed Odaymat is the Chairman of IPMC. IPMC focuses on developing the digital economy through systems integration, software development, and IT skill-development programs in the subregion.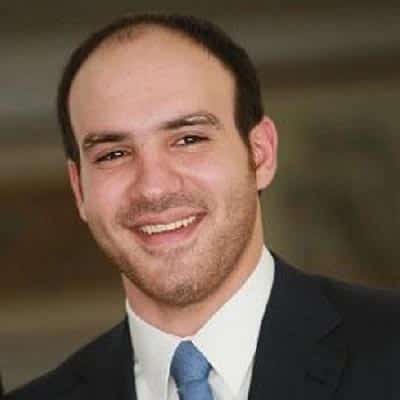 The billionaire once worked with Toyota Ghana before he bought BBC industrial Company in 1978. Alhaji Mohammed Ahmed Odaymat also owns Rana Motors and Metal Works Engineering Co. Limited as well as other capital-intensive businesses.
6. Irani Family (Irani Brothers) – Net worth $800 million
The two brothers who make up the Irani Family are Anthony Irani and Edmund Irani. They are of Lebanese descent and they are collectively the 6th richest in Ghana with an estimated net worth of $800 million.
The Irani Family founded the company, Irani Brothers & Others Limited in 1967, a Manufacturing company that produces flour in Ghana.
The company produces at least 60% of the overall wheat flour in Ghana. They export over 80,000 metric tons of wheat annually. The Irani family made their riches from flour production.
7. Patricia Poku Diaby – Net worth $720 million
The richest woman in Ghana, Patricia Poku Diaby is the 7th richest person in Ghana with an estimated net worth of $720 million.
Before starting her company, Plot Enterprise, Patricia Poku Diaby started her business career from her family business which was mainly into trading and transportation.
She first opened Plot Enterprise Group in Ghana and Ivory Coast (Côte d'Ivoire). The Company is an indigenous Ghanaian company that centers on cocoa processing.
By 2010, the company in Ghana was duly functional with all the needed machines and plants. One of the plants in Takoradi was estimated at $90 million.
The productions from Plot Enterprise Group are exported to Europe, the USA, Asia, Australia, the Middle East, and many other places in huge quantities.
SEE ALSO: Ghanaian celebrities who died before the age of 40
8. Kalmoni Family – Net worth $700 million
The Kalmoni Family is made up of Jalal Kalmoni, Salem Kalmoni, Nouhad Kalmoni and Salah Kalmoni. These four siblings are jointly ranked the 8th richest people in Ghana with an estimated Net Worth of $700 million.
The original fortune belonged to their father, Salem Kalmoni a Lebanese who arrived in Ghana before the First World War to start a company called Kalmoni & Sons.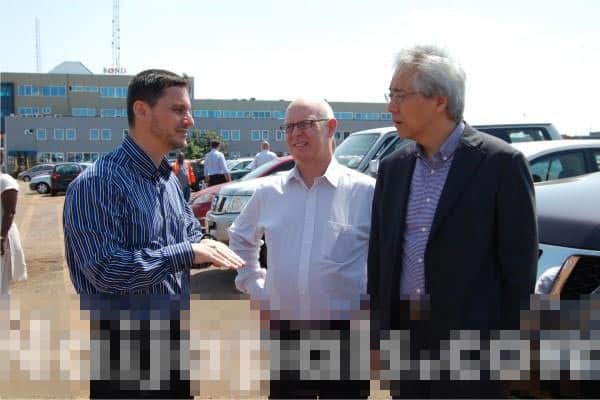 The company with time grew and formed several other successful subsidiary companies such as Japan Motors Trading Company Ltd, Modern Auto Service, Silver Star Auto, Silver Star Tower, Lakeside Estate, Advanced Construction, Oman Fofor Trading Company Ltd, others.
All these were subsidiaries of the mother company, Kalmoni & Sons which also turned into the business empire, Japan Motors.
9. Dr. Kwabena Duffour – Net worth $680 million
Dr. Kwabena Duffuor the former Governor of the Bank of Ghana is the 9th richest person from Ghana. He has an estimated net worth of $680 million.
Dr. Kwabena Duffour was the Governor of the Bank of Ghana from July 1997 to September 2001. 2 years after assuming office, he was named one of the four best Central Bank Governors in the world.
Dr. Duffuor is the founder and chairman of HODA Holdings, a business entity comprising Insurance, Banking, Real Estates, Farming, Mining, and Media.
SEE ALSO: Top 7 Kennedy Agyapong beefs that took the nation by storm
10. The Awuah-Darko Family – Net worth of $650 million
The 10th richest person in Ghana in 2021 is The Awuah-Darko Family. The family money was made from an insurance company that was founded by Nana Awuah-Darko Ampem.
The late Nana Awuah Darko Ampem started his career as an insurance broker in Ghana and made fortunes before the government of Ghana passed a law preventing government agencies from dealing with insurance brokers.
After his death in 2005, his family took over the business. The insurance company, Vanguard Assurance is still one of Ghana's oldest and biggest insurance companies in the country.
The family who had a major stake in the company made good use of the company by opening subsidiary companies and investing that has made the family very rich.
The Awuah-Darko Family's as of 2021 has an estimated net worth of $650 million and is ranked the 10th richest in Ghana.
Although there are many rich people in Ghana in all sectors of the company of Ghana, these are the top 10 richest people in Ghana in 2021.