Top 20 Richest Nigerian Musicians And Their Net Worth | Davido Beats Wizkid (Photos)
Entertainers are known to be rich in Nigeria but their Musicians and actors stand out when talking about rich entertainers in Africa. With the huge population of Nigerians (167 million) it's not too difficult to be worthy, that is if you can penetrate the mainstream.
Today Ghpage concentrates on the musicians in Nigerians and their net worth. It must be noted that their status and worth are not only from their career as musicians.
While many of them have endorsement deals with multinational companies, telecommunication companies as well as other money-spinning companies, some others have huge investments, all of which have further boosted their status in society alongside their wealth.
20. Patoranking – $1.75m
This guy is making name for himself in the music and entertainment industry in Nigeria and it's not surprising that he made the top 20 richest musicians in Nigeria despite that it has not been long since he breaks into the limelight.
His hit song (Girlie O) featuring Tiwa Savage has reportedly grossed over 4 million views on YouTube at the time of writing this article. Patoranking's net worth is estimated to be – $1.75m
19. Yemi Alade – $2.1m
Yemi is noted to currently be the biggest female musician in Nigeria after Tiwa Savage and may overtake Tiwa in a couple of years if not months. She currently has the most successful and most popular music video by any African female artiste on youtube.
The total views for 'JONNY' as at this time is 13,435,171 and she was said to have replicated the song in french which further expanded her audience. Yemi Alade's current net worth is $2.1m.
SEE ALSO: Ghana Meets Naija 2017; All the artists performing, the date of the event &…
18. Chidinma Ekile – $2.86m
Chidinma's likable nature has seemingly skyrocketed her take-home performance fees and worth to an enviable position and from being a mere contestant at the MTN Project Fame talent show, she has become a household name in Nigeria. Chidinma has created wealth that her peers could only dream about, enough to earn her a place on this list of richest musicians in Nigeria.
Her biggest video to date is 'Kedike' with 1.2 million YouTube hit, followed by 'Oh Baby' featuring Flavour which currently has 600,000 views as well as collective views of about 5 million for her songs, Chidinma's net worth is put at – $2.86m
17. Duncan Mighty – $3.5m
Duncan Mighty has refused to step an inch away from the Niger Delta oil. With unique beats, superior voice quality, and dance steps to match, he is considered one of the most successful artists ever come out of the Niger Delta region.
His most popular song on YouTube.com is 'Obianuju' and 'Port Harcourt Boy' which has collective views of 3.1 million and the artiste also has a strong affiliation to the Niger Delta politicians. Duncan mighty is estimated to worth $3.5m
READ ALSO: 7 Ghanaian Celebrity Kids Who Are Not Yet 20yrs Old But…
16. Phyno – $3.6m
Reportedly the only hardcore rapper in Africa, Phyno is to the Igbos what Olamide is for Yorubas, but he does it in a completely different fashion. Everyone wants to collaborate with him for good reasons as he is hot in the market. Phyno's net worth is put at – $3.6m
15. Ice Prince – $4.35m
He broke into the limelight with 'Oleku' featuring Brymo which currently has 3.2 million views on youtube. Ice Prince Zamani is one of the finest rappers in Nigeria and is believed to be better than M.I in terms of flow.
A few days ago, the picture of when he was younger and hustling hit the internet and one could see how far this guy has been transformed from a naive young boy to a world-class superstar! Ice Prince's net worth is – $4.35m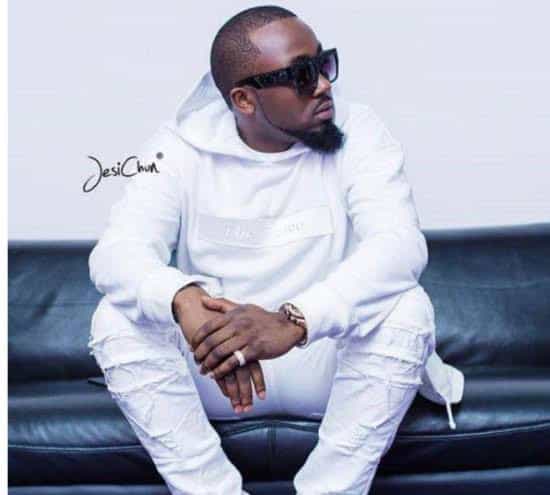 14. Olamide – $4.50m
One of the craziest rappers in Nigeria and Africa has built a name and fortune for himself in the music industry in Nigeria. The self-styled 'Badoo' rose from the shadows of late Da Grin and has kept rising ever since with hit singles per time.
His song with the highest youtube views is 'Eleda Mi' with 1.2 million views. He was able to overtake Patoranking due to the fact he has multiple singles with collective views of more than 5million.
He is believed be to be the mastermind of the rise of Shoki and his recent single, 'Shakiti Bobo', is receiving massive airplay in clubs, parties, radio, tv stations.
13. Tiwa Savage – $4.85m
Tiwa Savage is among the very few Nigerian artists whose average video is grossing over 1 million on youtube. She currently has about five videos with more than a million views each. Eminado is currently doing 7+ million.
Tiwa Savage is currently the richest female musician in Nigeria and her net worth, $4.85m, may soon crossover to ten in this rating within the next couple of months.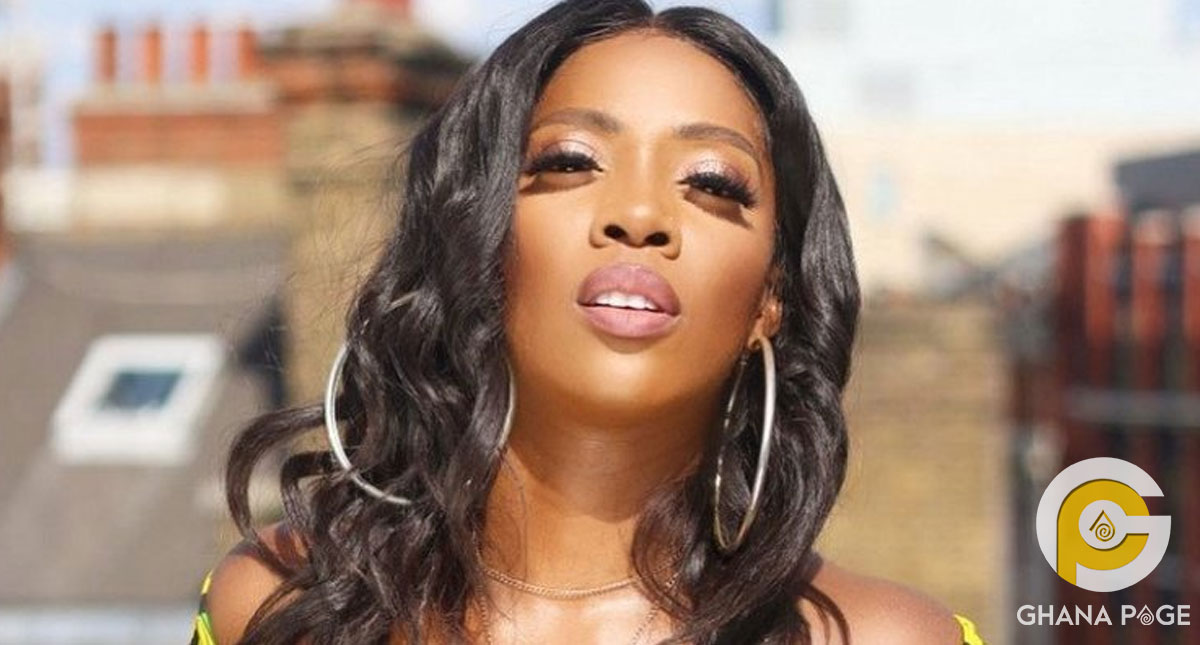 READ ALSO: Meet the 10 Beautiful Wives Behind The Success Of Ghanaian Male…
12. KCee – $4.91m
Currently making serious waves in the Nigerian music scene, KCee, formerly a member of the KCPresh, is one of the most fortunate guys in the industry.
He picked the right beat at the right time, and the rest has become history, especially with his songs'Limpopo' and 'Pull Over', which are currently on 14.5 million views collectively on youtube. KCee's net worth is – $4.91m.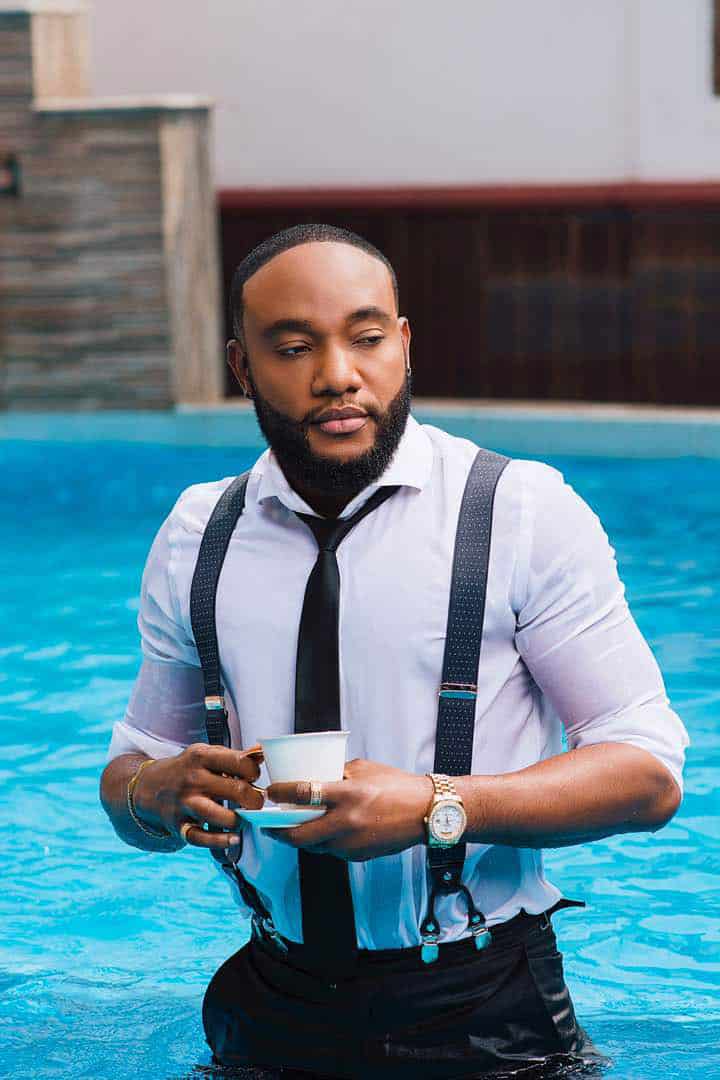 11. M.I – $4.94m
Regarded as the most successful rap artiste ever in Africa, M.I has built a reputation that will be too difficult for anyone to surmount. He is among the major stakeholders in Chocolate City Records and is credited with the rise to fame of Ice Prince Zamani.
For the sake of the record label and the stars that came through it, we are placing MI at number 11 on this list. His current net worth is – $4.94m
10. Timaya – $5.5m
Timaya's vocal power is one of the strongest in the industry. He is one of the best and probably the most successful music star ever come out of the Niger Delta area. Far more successful than Daniel Wilson and others.
He is truly the 'Egberi Papa 1 of Bayelsa'. One of his hit tracks, 'Sanko', is about to hit 2 million views while his biggest hit 'Bum Bum' featuring Sean Paul, has already grossed over 16 million views on youtube. Timaya's net worth is $5.5m.
09. Banky W – $9.0m
Two best music videos ever done in Nigeria to his credit (Lagos Party and Wizkid's holla at your boy) and a serious record label of his own, Banky W is surely a force to reckon with in Nigeria's music industry.
From Etisalat to Samsung, he has the knack to land juicy endorsement deals anytime. Started with a copycat of Rihanna's song, he graduated to becoming an international superstar, doing original songs and winning awards. Banky's net worth is $9.0m
CONTINUE READING THE LIST ON NEXT PAGE
READ ALSO: You will be shocked at how many top Ghanaian musicians now…
08. Iyanya – $12.5m
From a hungry project fame ex-winner to an internationally famous superstar within the space of three years; that sums up the story of Iyanya. He has shown that if you want to be successful in Nigeria, give people what they want and you will be blessed with wealth.
Iyanya's hit song, 'Kukere', complete with its one unique dance steps, currently has more than 15 million views on youtube. His net worth is $12.5m
07. 2Face – $22.50m
The musician everyone respects in the industry, Tu Face has become the present-day legend in African pop culture. By the time he hangs his trumpet, he will be studied in universities across Africa.
African Queen remains his biggest hit ever, meaning that this legend lives largely in the past glory as he has not been able to do another song more popular than or even close to its popularity.
06. Wizkid – $23.2m
From a backup artiste to Banky W to becoming a superstar, Wizkid has been transformed into an international star by just one music video, 'Holla at your Boy'. That video created the defining moment in his career.
Widely regarded as the Justin Bieber of Nigeria, Wizkid is one of the stars in the industry that many upcoming artists look up to. What he lacks in vocal talent, he makes up in personality appeal, Wizkid's net worth is $23.2m
05. Davido – $23.5m
What he lacks in physical appeal, he makes up with great vocal talent, perhaps the twisted version of Wizkid. Davido's two songs 'Aye' and 'Gobe' are currently having 15 million and 11 million views respectively on youtube. Son of a politician and businessman, the self-styled 'Omo Baba Olowo' is worth $23.5m
READ ALSO: List of Top 15 Richest Ghanaian Actors/Actresses and their Net Worth
04. D'Banj – $25.0m
From life in the streets of the United Kingdom to MoHits and one of the biggest superstars, Nigeria has ever seen. D'Banj has proved that what you need to become successful is in you.
You don't need to look for it elsewhere, it is within you. His biggest song ever is the last song produced by Don Jazzy, 'Oliver Twist.
It dethroned P-Square's songs 'Chop my Money' temporally in 2013 as the highest viewed Nigerian song on youtube before'Personally' from P-Square reclaimed the number one spot. D'Banj's net worth is $25.0m
03. Flavour – $28.5m
Almost all the artists in the industry have featured Flavour in their songs. His vocal ability is unrivaled. He is one of the very best the industry has ever seen.
From the moment he picked up the guitar, you know he is destined for the top. Flavour N'abania is one like no other and no one could mimic him successfully no matter how hard they try.
02. Don Jazzy – $35.0m
The only musician in this list with no song to call his own, yet, he commands so much respect and money that even the best in the industry dare not ask who is he. Don Jazzy is a builder, a producer extraordinaire, and an industry pacesetter.
Whatever he lays his hands on becomes gold. He raised D'Banj to the status of an international superstar, and when D'Banj left, he produced other superstars. Dorobucci, Adaobi, Eminado, Sulurere, Banana are some of the major hits he produced after the MoHit saga. Don Jazzy's net worth is $35.0m.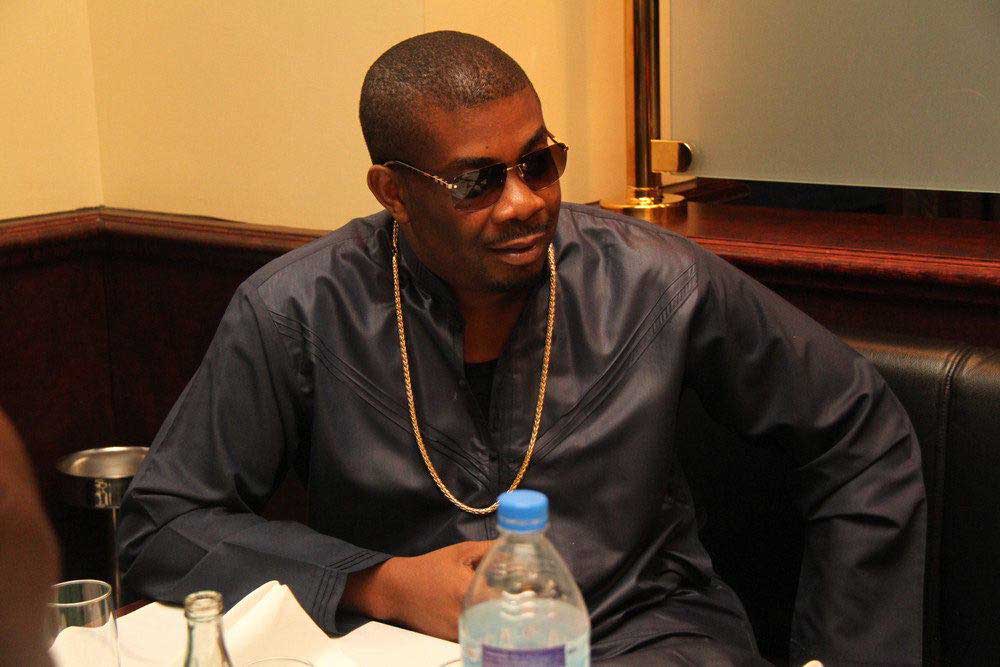 01. P-Square – The Richest Musicians in Nigeria – $128.0 million
They have no competition, they only compete with themselves. Outside Akon, P-Square is the biggest music stars ever to come out of Africa, dead or alive! Pick up the all-time African top 10 music video on youtube, P-Square alone has 5, leaving the other 5 for the entire artists in Africa to share.
Personally = 42 million+.
Chop My Money = 24 million+.
Beautiful Onyinye = 22 million+.
Do me = 14 million+.
Teste The Money = 9 million+.
The only celebrity in the Nigerian entertainment industry that has a mansion in Banana Island where properties are sold in billions. They are Cristiano Ronaldo and Lionel Messi of African music. P-Square is the only artiste in Africa you dare not book with less than $100,000. P-Square's net worth is, $128.0 million.
So there you have it. The top 20 richest Nigerian musicians and their net worth. I hope your artist made it.
READ ALSO: Top 10 Richest Musicians In Ghana And Their Net Worth #1.
LIKE US ON FACEBOOK FOR ALL YOUR CELEBRITY NEWS