EnOkay, one of Ghana's top punters, has suggested a new revenue stream for the state through the use of sports betting.
He has proposed that the government invest about $2 per month in five top traders for a guaranteed monthly return of $20 million.
According to him, although sports betting can be difficult sometimes, he believes that with their knowledge and experience, they can turn the economy around with sure odds.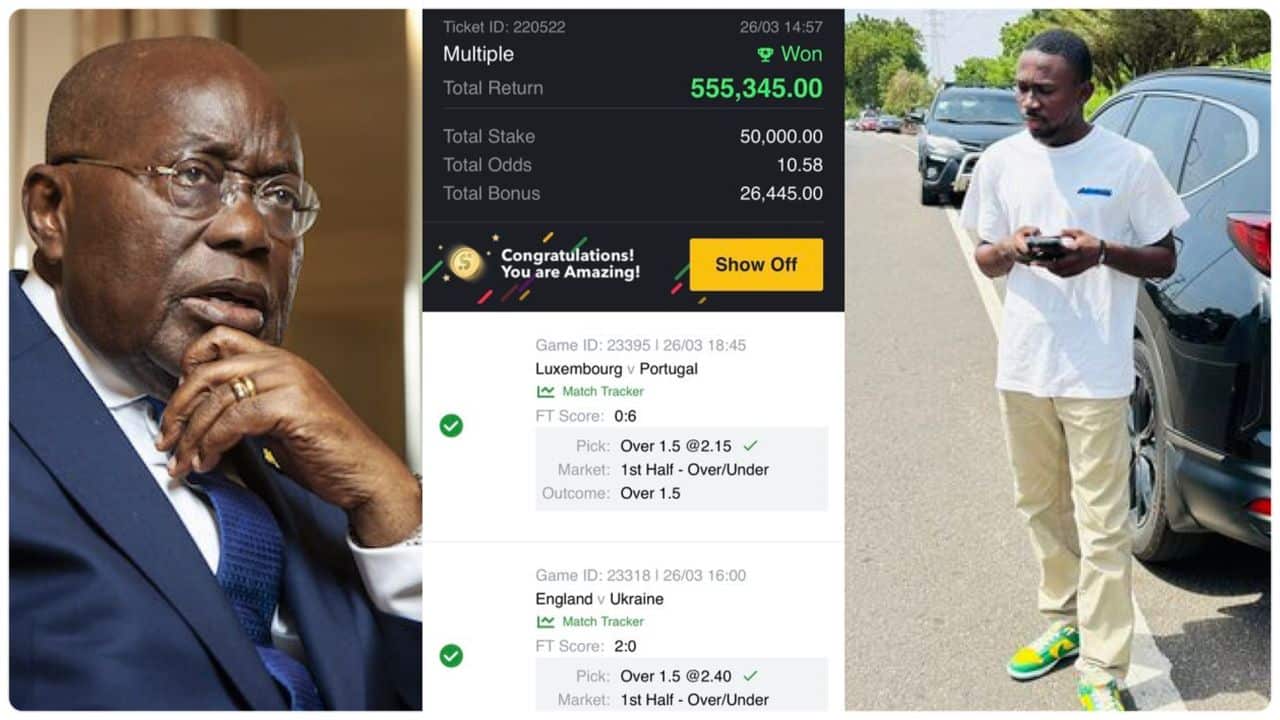 The government should invest just $2m in 5 good tipsters in the country. No cap they can generate $20m every month to the state even in a very tough market, trust me.
As a streak winner with a huge following on Twitter, Enokay has risen to become the go-to guy for sure odds, with many of his fans praising him for helping them win.
In fact, he has shown several huge winning slips and the large amounts he made from sports betting.
Thereof, he believes that instead of the government taxing unnecessarily, they could see sports betting as an investment and take a chance at it.
Enokay furtherly explained the rationale behind betting and why he has been successful at it.
For those who think betting is a sin, do they know stock trading,forex trading,derivative trading are all  betting? Every business is betting. You are hoping that the money you put in,factors beyond your control will come together in line with your expectations so that you win. The reason why sports betting get bad name be coz ebe open to everybody, so people who know nothing dey inside and Dem dey lose. In stock trading, u for get license after first degree, u go do courses like 2 years first before you be allowed to trade so we be experts from day 1 of trading. Here everybody think he be expert. Then when losses come, then tears come. But oyibo sheda do am so so say he go get the inexperienced ones dema money.
Below are some of the top winnings