The year 2018 has almost ended and it can be regarded as the year with the most controversies regarding Ghanaian celebrities.
Ranging from 'beefs' among musicians, corruption scandals and relationship breakups also among celebrities.
Below are few Ghanaian Celebrities are were involved in massive controversies in the year 2018.
ALSO READ: Sarkodie begs Ghanaians to forgive Wendy Shay
Wendy Shay
Wendy Shay is a Ghanaian musician signed under RuffTown Records. This year hasn't really been a good year for her regarding her involvement in controversies.
First of all, she is seen as late Ebony Reigns replacement and trying her best to be like the late queen, which is not going down well with Ghanaians.
It was reported recently that she was caught in bed with her manager, Bullet by his girlfriend but unknowingly to Ghanaians, it was a hype for her hit single 'The Boy is Mine' which features Eno Barony.
Recently she was asked a question by Joy News Presenter, MzGee which she described as a dumb question. This resulted in her being verbally assaulted by Ghanaians and media personalities as well because they felt it was an opportunity for Wendy Shay to sell and promote her brand. The question was 'Who is Wendy Shay'.
Wendy Shay
ALSO READ: Medikal expresses his love for Fella Makafui
Reverend Obofour
Reverend Obofour is the leader and founder of Anointed Palace Chapel who can be referred to as the most-talked-about Pastor in Ghana.
Earlier this year, Reverend Obofour claimed he is the only 'True Angel of God' and that others who claim that title are fake.
He also bought a Rolls Royce this year and claimed that his own is the original and others are fake relating to Bishop Obinim who also recently bought a Rolls Royce.
Reverend Obofour also bought a Ford Mustang worth $40,000 for his daughter who is just nine years.
He is also known as the Pastor who plays secular music in his church premises and sometimes does his own rendition of the song.
Medikal
Medikal is a Ghanaian hip hop musician known in real life as Samuel Adu Frimpong. Medikal has also been in the news for some time now regarding his 'beef' with Showboy concerning his relationship with Sister Derby.
Recently news broke out that Medikal has ended his two-year relationship with Sister Derby and is now dating actress, Fella Makafui.
Fella Makafui
Fella Makafui is a Ghanaian actress who shot to fame after starring in a movie titled 'Yolo. She was first involved in a controversy when it was allegedly reported that her wine shop has been closed down by her boyfriend amid cheating scandals and also released her sextape.
Fella debunked these rumours and stated that she moved from her old shop because she couldn't afford the rent and that the person in the sextape wasn't her. She revealed that she has moved to a better and spacious shop.
Recently it was reported that she is in an amorous relationship with rapper Medikal and was the reason for his break up with Sister Derby.
A lot of videos has surfaced online where Fella Makafui and Medikal are seen kissing passionately and expressing love towards each other.
Well, we wish them the best and pray this relationship is not a nine-day wonder.
ALSO READ: I'm engaged and pregnant -Fella Makafui reveals
Shatta Wale
Charles Nii Armah Mensah known in the music industry as Shatta Wale can be referred to as the king of controversies.
He has over countless times recorded diss songs to Stonebwoy, Samini, Yaa Pono, Kwaw Kese, Kakie, Wizkid, CharterHouse and several others.
Recently Sarkodie recorded a diss song to Shatta Wale dubbed ' Advice' which he stated that Shatta Wale wears aluminium chains.
Shatta Wale also bought a Benz and customised it 'Advise' as a clapback to Sarkodie.
Over the weekend, Shatta Wale while performing in London referred to Ghana as a village and this has left Ghanaians angry.
ALSO READ: Shatta Wale explains why he referred to Ghana as a village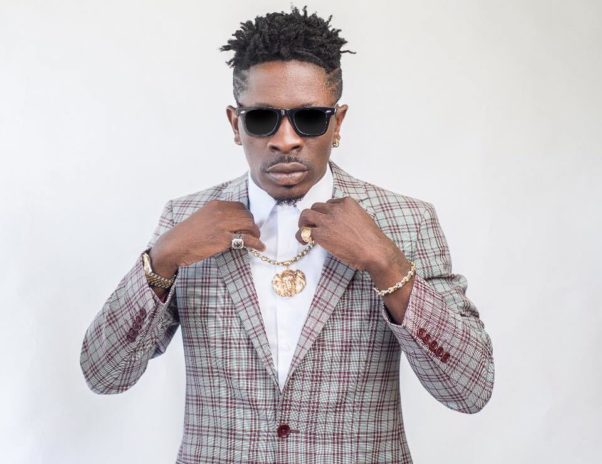 Rosemond Brown
Also known as Akuapem Poloo, she is described as a nuisance in the Ghanaian social media space as she does everything to gain attention.
From insulting celebrities and later apologising to dramatic response to situations. She has come under huge criticisms after being accused of trying too hard to be popular.
She has affirmed the position that she records such videos to gain popularity as her acting career hasn't helped her achieve such aim.
Bullet
Bullet, also known as Ricky Nana Agyemang is a Ghanaian musician and CEO of RuffTown records who has nurtured artists like the late Ebony Reigns, Wendy Shay and Brella.
After the death of Ebony, her father accused Bullet of squandering money from the concert which was held in honour of Ebony and could not account for it.
Bullet further revealed that he has washed his hands off anything that belongs to Ebony and that he will return all unreleased songs of Ebony to her father known as Starboy Kwarteng.
It was also reported that Bullet was having a romantic relationship with Wendy Shay and an audio was released to back that claim but it was just a hype for Wendy Shay's next song.
This is not the first time Bullet has been accused of having a romantic relationship with his artists, the first person was the Late Ebony Reigns and now Wendy Shay.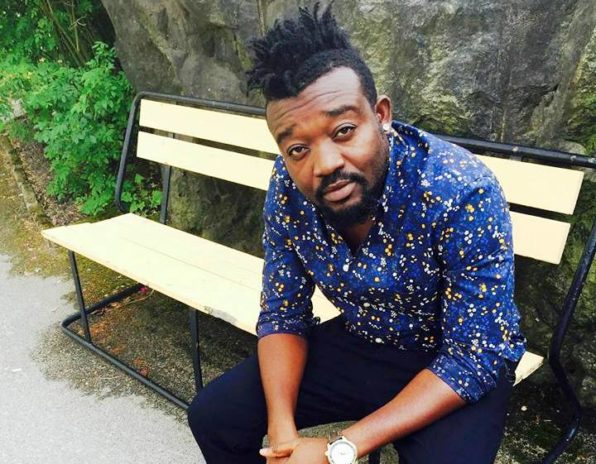 Afia Schwarzenegger
Valentina Nana Agyeiwaa, popularly known as Afia Schwarzenegger is Ghanaian actress, tv personality and comedian and can be described as the queen of controversies in Ghana.
She has had issues with tv presenter, Deloris Frimpong Manso, Tonardo, Berla Mundi, Kennedy Agyapong and several others.
She was also caught in bed by her husband, Abrokwah with an unknown man and it is believed she was being intimate with him.
Afia later disclosed that her husband was abusive and tried to burn her house once and that she took a loan from the bank to organise their wedding.
She described her ex-husband as lazy who likes to take advantage of rich women to dupe them off their riches.
Recently, she got involved in the Menzgold saga and ridiculed Nam1 indicating that he duped Ghanaians.
Kuami Eugene
Kuami Eugene is a Ghanaian musician who has been criticized a lot lately for his poor fashion sense.
He was also criticized for 'stealing' words from other songs and making it his own, from 'Confusion' to 'Wish me Well'.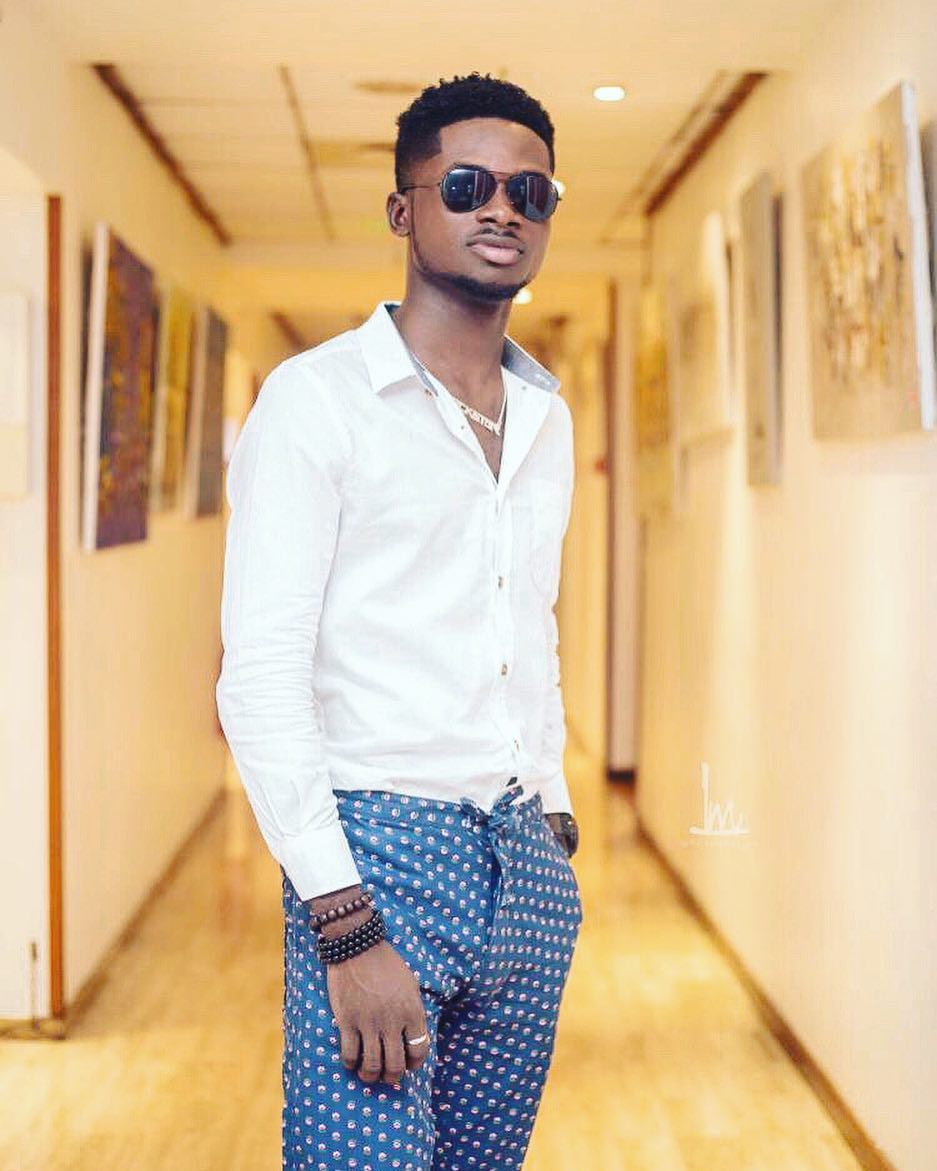 Nana Appiah Mensah
Nana Appiah Mensah also known as Nam1 is the CEO of Zylofon media and Menzgold. He is regarded as one of the richest men in Ghana.
During the year, the Bank of Ghana stopped the operation of Menzgold because they do not have a license to operate.
Princess Shyngle
Princess Shyngle is a Ghanaian-based Gambian actress who is popularly known for her curvaceous body and tiny waist.
Ghanaians refer to her body as 'Tapoli' and she also revealed in an interview that she has had romantic relationships with several men who couldn't satisfy her sexual needs and that she uses sex toys to satisfy herself.
She mentioned Micheal Essien as one of such men which resulted in her being criticised by Ghanaians.
Bishop Obinim
Bishop Daniel Obinim is the leader and founder of International God's Way Church and has been in the limelight for stating that he has graduated from being a Bishop to an Angel and that he has Angel friends named Nimokafui and Ayetefrem.
Efia Odo
Efia Odo is a Ghanaian Actress and a tv presenter who was allegedly accused of having an affair with Dancehall king Shatta Wale as pictures surfaced online.
Later, the girlfriend of Shatta Wale known as Shatta Michy revealed that the pictures were just a hype to promote her son titled 'Cheating'.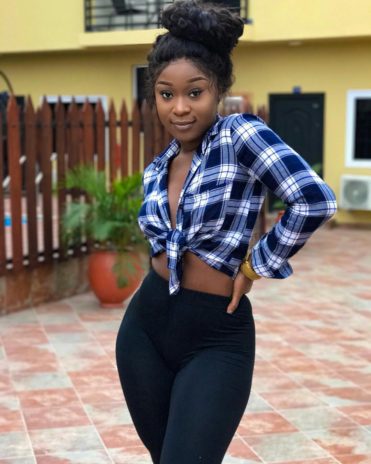 Kwadee
Jerry Anaba who is very popular in showbiz circles as Okomfour Kwadee has been out of the music scene for some time now but he has returned.
Recently in an interview, he disclosed that his family has neglected him and accused them as the cause of his current state.
Evangelist Addai
Evangelist Addai is a self-acclaimed man of God who is normally on Youtube and accuses rich personalities in Ghana as 'Illuminati'.
He later accused Kwame Despite and Asamoah Gyan of being in the Illuminati group and that every blood donation Kwame Despite organises, he uses it for blood sacrifice.
Kwesi Nyantakyi
Kwesi Nyantakyi is a Ghanaian Lawyer and the former President of the Ghana Football Association.
During the year, he was accused of being corrupt when Investigative Journalist revealed his 'Number 12' expose which sought to expose corrupt football officials.
This resulted in the dissolution of the Ghana Football Association and also FIFA banning him from any football activities.
Watch video below:
https://www.youtube.com/watch?v=g7LC8kl9_-E&feature=youtu.be&fbclid=IwAR3Qn0dH8l7le2XC7wxfGnAa6ZGYH31wAiTXglq502gSQgTn8XnXgLNZRBU
ALSO READ: Controversies aid in brand positioning -Mzvee