A set of twin midwife trainees from the Nandom Midwifery Training College in the Upper West Region has again saved a pregnant mother and her child.
This twins mission happened in a Babille bound bus where they ensured a safe delivery of the pregnant woman without any complications.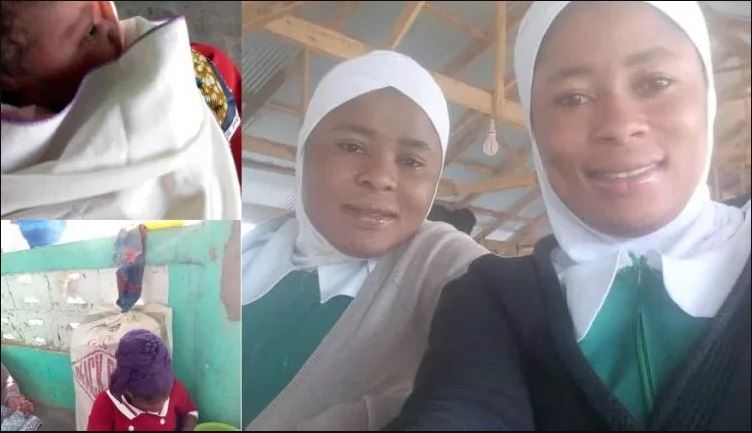 According to pieces of information gathered by Ghpage.com, the bus was from Techiman in Brong Ahafo Region and heading to the Upper West Region with the twins on board.
Kuusana Asana and her twin sister Kuusana Fuseina upon reaching between Sawla and Tuna realized the woman had gone into labor and therefore had to put their professionalism into action according to northernlens.net that first broke the story.
The source explains that the twins had no option but to invent medical instruments including torn clothes and polythene bags in order to save the situation because no health facility was close.
However, they succeeded in delivering the woman of a bouncing baby boy who is said to be doing well.
Read the narrative story by one of the twins, Asana as reported by the source.
"We were with the woman in the bus and she was complaining of stomach pains intermittently whiles dropping down to urinate at a frequent rate. We had to ask whether she was pregnant as she wore some big gown. She confirmed positive and moments later it got out of hands forcing us to improvise many instruments to deliver her. We use polythene bags as gloves, used a torn cloth and a razor blade to detach the chord from the baby.
"We later took the mother and the baby to the Tuna clinic the following morning after the driver failed to repair the car which broke down along the road. The baby even saved us since the steering rod had removed from its slot and that is the easiest way to have caused an accident. Thank God the improvise many and saved all of us". 
Well, their achievement attracted many praises from other passengers who was pleased with their display.