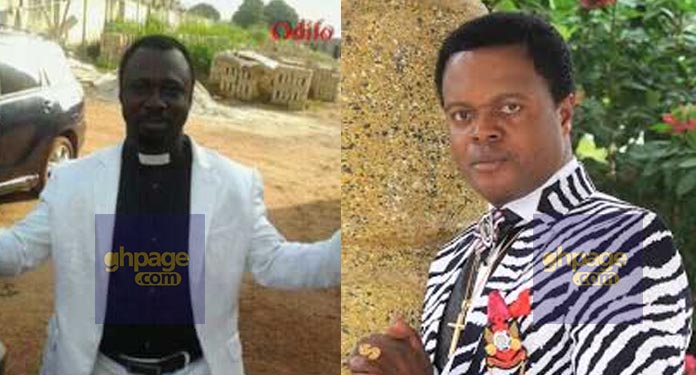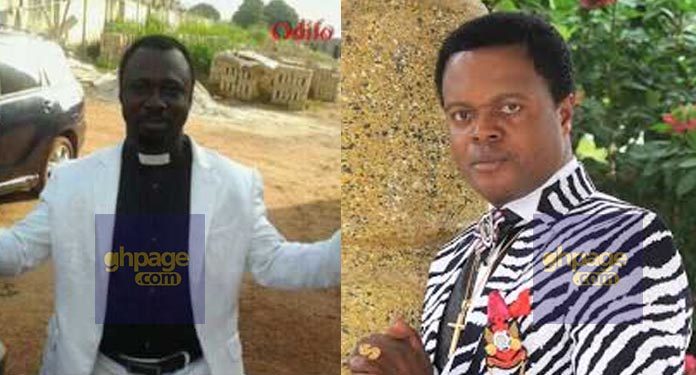 Prophet Agya Dan is the founder and leader of Power Revelation Ministry has traded insult with Obotan over who is fake.
In a live radio phone-in segment, Agya Dan who was furious about previous allegations made by Obotan concerning him couldn't hold but to query him[Obotan], asking why he pronounced him as a fake man of God.
According to Agya Dan, he saw a video on Youtube in which Obotan in an interview with Sika FM claimed that his deeds are fake.
read also: Olivia Malachy Lost a Hand, but always shows her courage and can-do spirit
But in Obotan's assertion, Agya Dan once told his congregation that he[Obotan] has not repented and he should come for deliverance because he's following poverty to induce people with fake prophecies and miracles.
The two traded insults and even went as far as revealing their fake deeds and how the pay people to act in their churhes for the congregation to believe their 'fake miracles'.
Watch the full video below…
read more: Wendy Shay will be buried in Nurse's Uniform – Prophet Prophecies doom