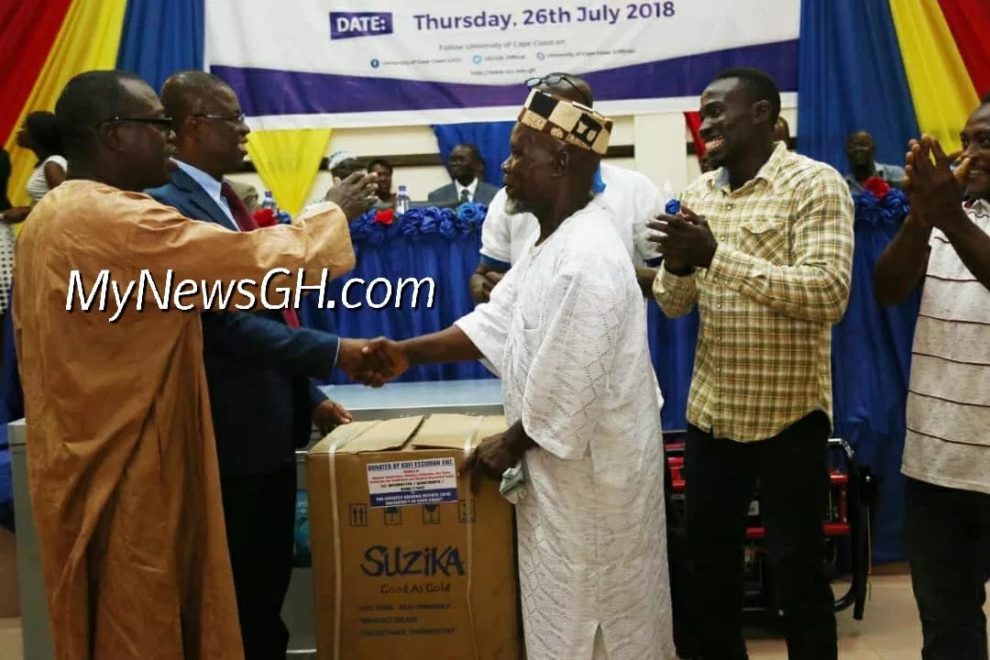 The University of Cape Coast has awarded 86 retiree staff of the University, with the longest-serving staff amongst them taking home a deep freezer.
The university awarded 86 long service workers of the University who had served the institution for 15-44years in various areas of operation according to information gathered.
Also Read: A truck loaded with cement runs into Ashaiman market injuring many
Those who were awarded at the event included security personnel within the University comprising 18 senior members, 34 junior and 34 senior staff were presented with items including double door fridges, deep freezers, cash, citation plaques and living room furniture.
Mr. Kwaku Essoun who is with the Environmental Health section was declared as the longest serving staff after serving the institution for 44 years.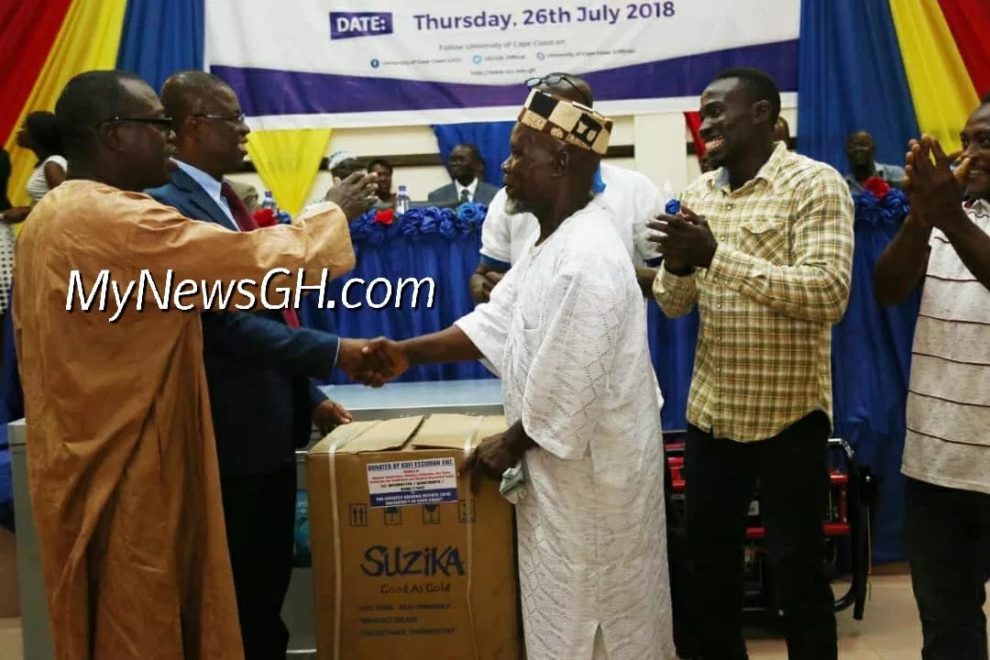 Mr. Essoun during his remarks was full of praise to the University authorities for recognizing his contribution to the development of the institution.
Also Read: Midland brutality saga: Police officer pleads not guilty, remanded by court
The Vice-Chancellor of UCC, Prof Joseph Ghartey Ampiah also in his remarks expressed profound gratitude to the retirees and other staff for their years of the service and efforts in making the University's vision a reality.
"There have been ups and downs during your active working life in this University but we thank God that he has sustained and protected you to come this far" he observed.
Looking at the long years of service, according to the Don of the University, it is evident that the retirees have spent a great portion of their productive working lives for the growth of the University.
Also Read: British High Commissioner to Ghana sets social media ablaze with his Shaku Shaku dance
Prof Ghartey Ampiah again encouraged the retirees to join University of Cape Coast Pensioners Association and clubs to enable them to fraternize and stay healthy.
He hinted that management of UCC will ensure that the Ink hospital is well resourced to provide specialized health care to benefit the University community including senior citizens.
The Vice-Chancellor there presented ¢10,000 to the UCC Pensioners' Association to assist the members of Association.
Also Read: Smoothen bad Dome-Kwabenya roads like your face – Constituent jabs Adwoa Safo
On his part, Pastor Prof Peter Kofi Kwapong on behalf of the retirees expressed profound gratitude to UCC for the opportunity granted them to serve on various capacities by way of employment.
He entreated the management of UCC to keep up the good work and strive harder to maintain its standard of excellence.
This, he added, would offer the present and future generations better working conditions that will enable them to serve UCC even better.