Following the CCTV footage which confirmed Christian Atsu survived the first earthquake and moved out of the Renaissance building before its total collapse – The player's team management has launched an aggressive campaign to find him by all means.
Just two days ago, Hatayspor officials disclosed to the media that Christian Atsu managed to get out of the first earthquake at 4:17 am (6th February 2023) because he had not slept around that time.
He later ran to the parking garage to get his car out and it was during that period (20 minutes later) that the Renessaiance building totally collapsed following the second earthquake.
READ ALSO: Update: Christian Atsu managed to get out of the first earthquake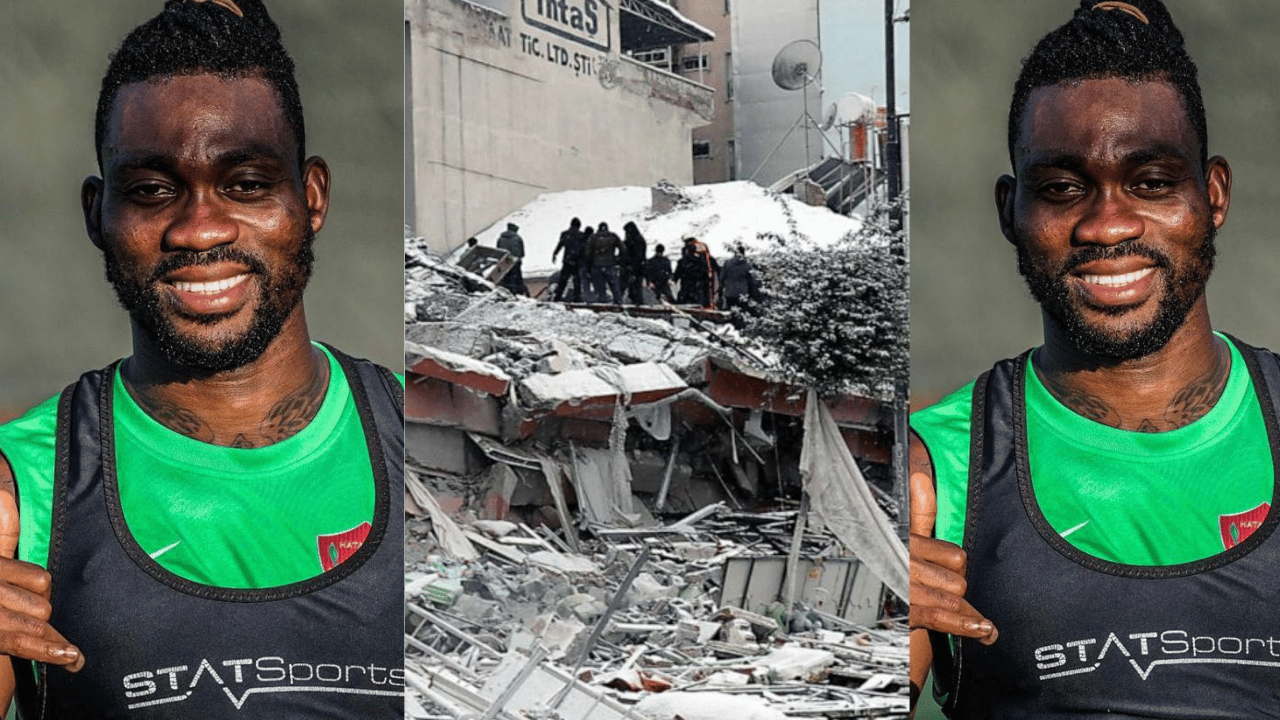 Presumably, it's believed that Christian Atsu got affected by the second earthquake while he was on his way out of the Renaissance building and got unconscious in the process.
As suggested by Hatayaspor officials who spoke to some newsmen just a few hours ago, they strongly believe Christian Atsu might have been rescued outside the Renssiance premises and rushed to one of the hospitals (Unkonwn) but has since remained unconscious.
READ ALSO: I'm afraid the corpse brought out might be Christian Atsu – Player's agent cries
Explaining why he's still not found if he's still alive and allegedly in coma as suggested, the management stated that because he's not popularly known in Turkey, even the doctors and nurses working on him might not be aware he's the one they are searching for.
At the moment, 1000s of Christian Atsu's pictures have been printed and distributed to all the hospitals in Turkey to speed up the search.
The team's PRO has also urged Ghanaians and football lovers worldwide to disregard any news or reports of the player's demise because there's no truth in it.
This new report has once again brought a glimpse of hope to Ghanaians all over the world.
READ ALSO: Spiritualist drops scary update on Christian Atsu's whereabouts