Get Ghana Latest News in your inbox each morning.
SUBSCRIBE
Viral GH TikTok couple, Empress Lupita and Godpapa The Greatest have left many bewildered and confused about their lifestyle.
It is unclear whether the couple is sane and aware of everything they do or their way of life is just a seeming indication that they need psychological help.
A couple of days ago, their second child named El Saa alleged in an interview with Kofi Adoma that his parents sometimes defecate inside a bucket and later blend it to prepare soup for them to eat with banku.
READ ALSO: Video of Empress Lupita using frogs to prepare food of her husband causes stir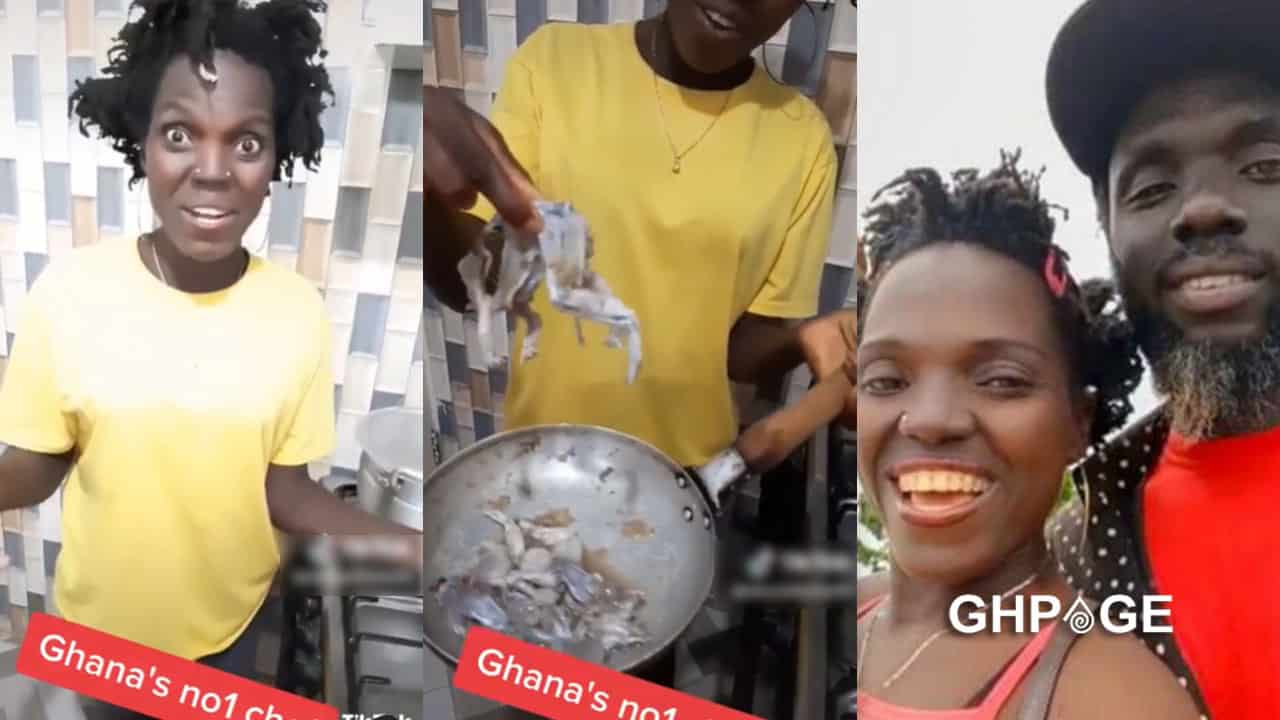 As if that's not gross enough, the couple apparently use snakes to prepare their meals which they enjoy eating and describe as sumptuous.
A video of Empress Lupita introducing Godpapa The Greatest to one of her snake recipes she calls "Queens Iva" has surfaced on social media and received mixed reactions from many people who are scandalized.
READ ALSO: Viral GH TikTok couple arrested (Video)
Following the emergence of the video, many people have intimated that claims by their son that they use their feces to prepare meals may not be a figment of his imagination.
The former pastor and his wife are believed to be mentally unstable and calls for help to be extended to them have been on the rise.
Meanwhile, the couple has been arrested by the police for their alleged involvement in the death of their eldest child.
Subscribe to watch new videos
A video from the arrest that has surfaced on the internet captures the moment the police stormed the viral couple's house to drag Godpapa The Greatest to the police station to assist the security force in investigations.
In the video, Empress Lupita alleged in the background that the current IGP is behind her husband's arrest.
Godpapa The Greatest on the other hand calmly agreed to go to the police station to assist in the launched investigations.
READ ALSO: Video of the most talked about Empress Lupita's toilet soup finally lands online
Subscribe to watch new videos
READ ALSO: My mother uses 'poopoo' to prepare soup for us – Son of viral GH 'mentally challenged' couple speaks