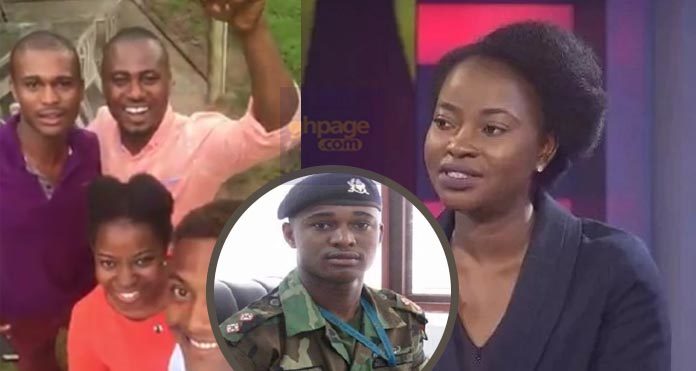 As Ghana marked Labour Day on May 1, wife Of Late Maj. Adam Mahama, Barbara Hark Back To How She Spent Her May Day With Late husband Last Year The widow took time to share a touching video of how she celebrated May Day with her husband last year with some friends.
READ ALSO: Photos: After Breaking Up With Shatta Michy, Shatta Wale Allegedly Goes After Upcoming Songstress Bigail
Barbara posted a short video in which she was together with her late husband, radio presenter Abeiku Santana and a junior brother called Maxy.
The couple appeared to be enjoying the moment as they posed to take a selfie together with the aforementioned duo.
Watch the video below…
READ MORE: Video: "My marriage was ordained by God" – Florence Obinim opens up on how she met Angel Obinim
The death of the late Major Mahama caused a widespread uproar, with many Ghanaians condemning the act of mob justice after he was lynched by the people of Denkyira Obuasi, now New Denkyira, on suspicion of being an armed robber on May 29, last year
READ THIS: 13 Ghanaian women narrate the worse things they have done to their husbands and it is super scary