Ruff Town records signee Wendy Shay and her manager Ricky Agyemang known in showbiz as Bullet where reported last year to have been caught in bed after a viral video got leaked onto social media.
After the news went viral, it later came out that is was false and the whole allegation was just a promotion for a Wendy Shay song. Many Ghanaians doubted that story and still doubt since a similar allegation has been made by Nana Opoku Kwarteng father of late Ebony Reigns.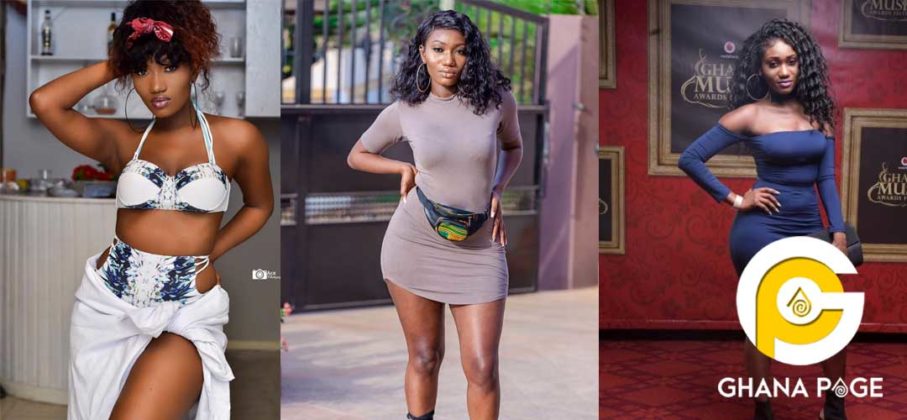 Also Read: I lost control over Ebony Reigns prior to her death – Bullet
Bullet last week after almost a year opened up about the issue for the first time and stated that he has never slept with any of his artistes and even has no idea of how the video came about.
Wendy Shay has also come out recently to confirm that indeed she was in bed with her manager Bullet but not sleeping with him as being perceived out there.
Wendy who wasn't ready to talk during the interview, stated plainly that "it cannot be real, it was just staged for a publicity stunt."
She indicated that it was the style of RuffTown Records to ride on controversies for fame, and the video of them being caught in bed was in that light.
Also Read: Bullet denies having sleeping with late Ebony
"You know, there's a type of way we bring out our music, and as you can see Rufftown Records is actually surrounded with a lot of controversies, this is showbiz and it's a show and it's also a business so somethings can be staged," Wendy Shay disclosed.
She added that her management had already achieved the purpose of that controversy, urging Ghanaians to forget it and move on.
Watch the video below:
https://youtu.be/KC5VX0SFWN4
Now two conflicting stories here. What do you think about it?