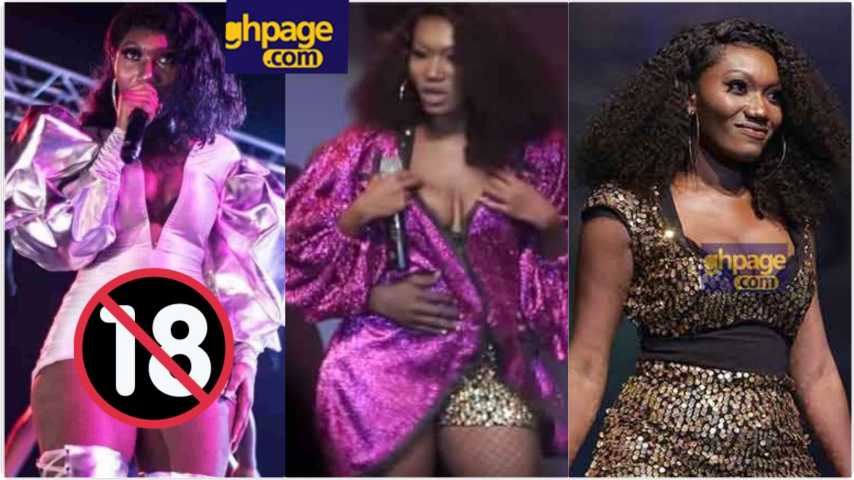 RuffTown Records signee, Wendy Shay has suffered a wardrobe malfunction on stage again. The singer's outfit during a performance on stage mistakenly showed her 'tonga'.
Appearing on stage Wendy was captured in a body hugging silver jumpsuit with her vajayjay divided because of the fitting nature of the jumpsuit.
In fact, her horse-toe was clearly showing through the dress. It is not known exactly which event Shay was performing at but the photo has been going viral since it popped up online.
Read Also :Wendy Shay talks about her death prophecy
See photo below :
Wendy Shay was introduced to music by Rufftown records manager Bullet and signed in January 2018.
On June 1, 2018, she released her debut single 'Uber Driver' which was produced by MOG Beats.
Wendy Shay has been in the music industry less than a year and has many hit singles to her credit which some have also received massive backlash.
Some of her singles include Bedroom Commando, Psalm 35, The Boy Is Mine, Astalavista, Uber Driver and Masakra.
SEE ALSO :Sarkodie's "RapperHolic" was worse than a trip to the dentist"- Jon Benjamin