There is a photo of a woman selling 'tasty' roasted rats circulating online and has of course gotten a lot of people talking.
A social media user not disclosing the exact location though shared the photo of this unidentified woman selling the "well-prepared" rats in his neighborhood.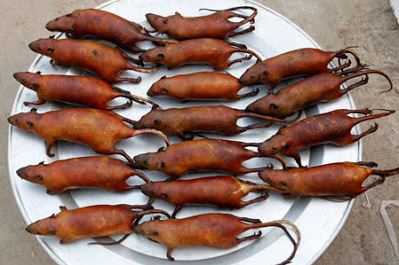 In the shared post he captioned;
"I was passing by the neighborhood when I saw this grown up woman selling these well prepared rats. I bought three (not my first time of eating it anyway), went and prepared my dinner (so delicious). Give it a try, you won't regret".
Who chew rats? Comment below if you do and tell us how they taste.