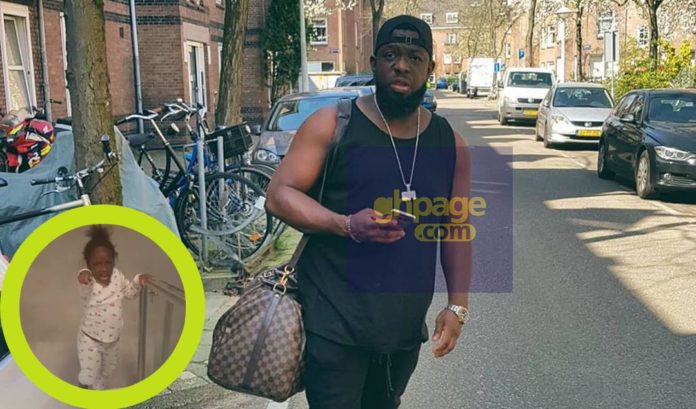 Nigerian Afro-Dancehall artiste Timaya, has labeled all women as the same no matter their size.
The Nigerian singer made this declaration after his first daughter seized the keys to his room because he came back from town late.
Also Read: Audio: Nana Aba Is Not The Only Born One In Ghana; She Should Stop Being Arrogant – Richard Brown
In the video, the daughter of the musician was heard saying she was not going to give him the real keys and said her Aunt is also with her as he stood at the end of the staircase while she was at the foot with her baby sister.
Also Read: Stonebwoy Shares Photo Of Him In Crutches After His Knee Surgery In Germany To Inspire The Physically Challenged