The world's most expensive perfume has been unveiled in Dubai and it is being sold for $1.295 million (GHS6,993,000 = 69.930 Billion Cedis).
The name of the perfume is called SHUMUKH and it was unveiled by the Spirit of Dubai Parfums by Nabeel last week, 14th March 2019.
SEE ALSO: Medikal flaunts his cash and a customized diamond shoe
The ultra-luxury fragrance brand from the UAE's SHUMUKH perfume which is Arabic translates to "deserving the highest", unites the art of jewelry and perfumery around seven core design elements.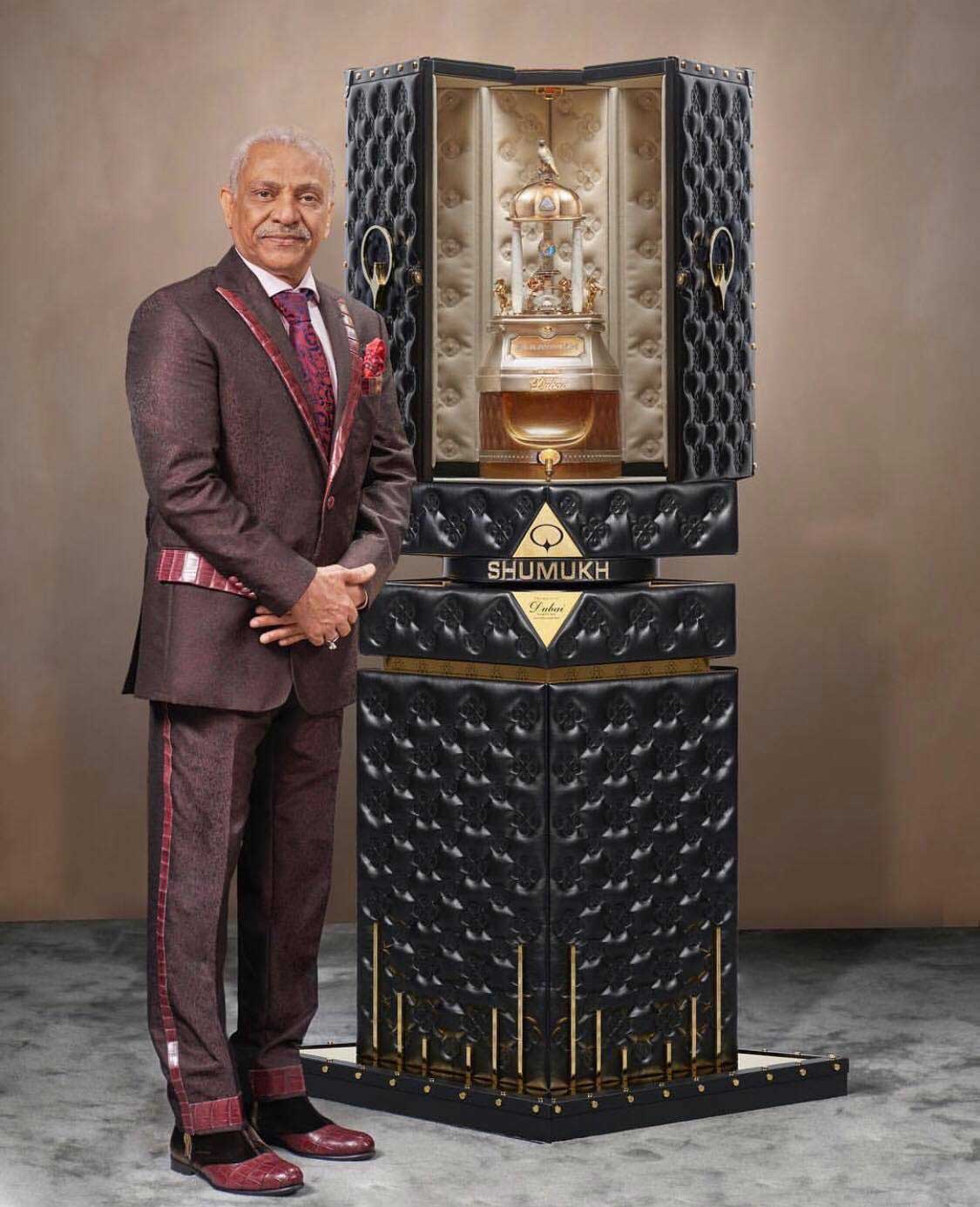 It is set with 3,571 diamonds (totaling 38.55 carats), topaz, pearls, 2479.26 grams of 18 karat gold and 5892.88 grams of pure silver.
SEE ALSO: NAM1's mansion and luxury cars at Trasacco pop up following Menzgold saga
SHUMUKH can be exclusively seen at The Dubai Mall, Fashion Avenue as part of the mall's ART+ series.
Watch the Video of SHUMUKH unvailed below
There you have it, Never cease dreaming! you might be the first Ghanaian to possess this luxury perfume.