Maame Yaa Jackson, the fastest rising Ghanaian artists in Ghana now has taken a swipe at people who keep complaining her carefree lifestyle will have a negative impact on children since she is a role model to many of them in Ghana and even beyond.
According to Yaa Jackson in an interview with F Christie of Ghpage TV on the "Fame Show", she is not the one to teach any kid how to wear a bikini or short skirt because almost every child in this country already knows about these modern fashion.
SEE ALSO: B Magic Empire signs Yaa Jackson in a juicy 5 years contract
However, Yaa Jackson believes the responsibilities in raising responsible children for society do not rely on celebrities like herself but mainly on the parents of such children. She therefore finds is sickening when people assume celebrities have a bad influence on children.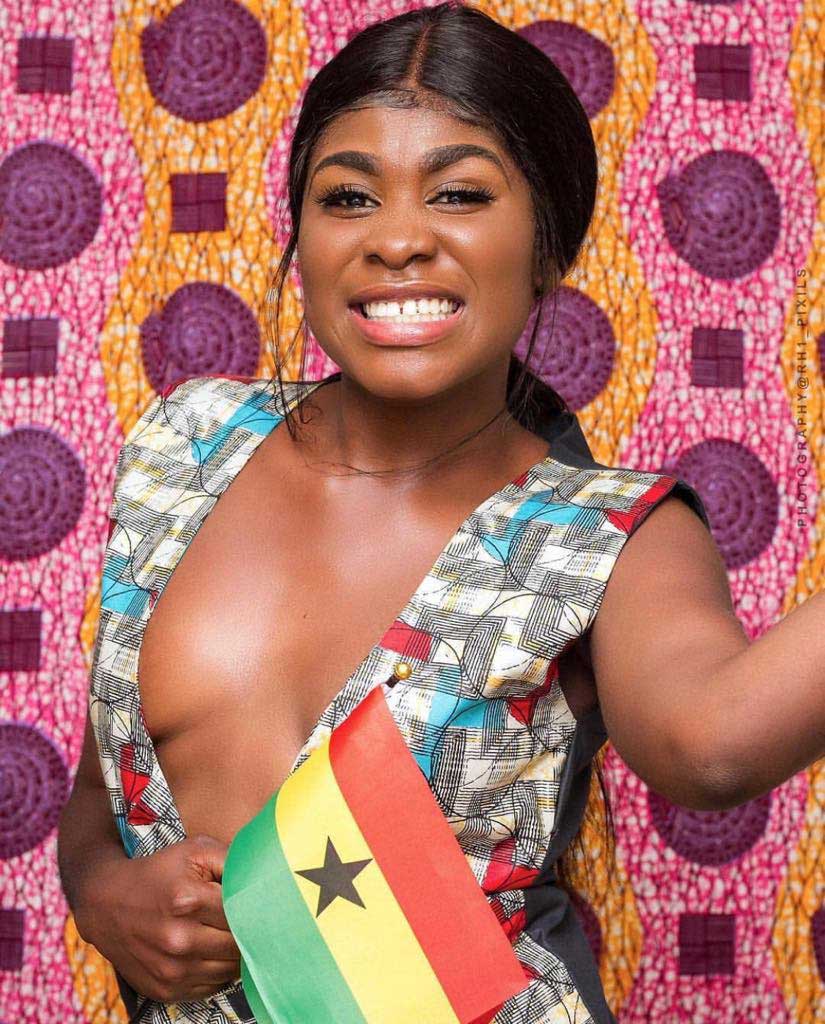 Yaa Jackson further revealed that she sees herself a perfect role model whose job is to motivate and encourage young people to go for their dream but she is absolutely not to blame if a child who likes her becomes stubborn; that responsibility lies on parents of such kid.
SEE HERE: 'I see myself as a superstar and a good role model' – Yaa Jackson
Watch The Interview below
https://www.youtube.com/watch?v=0AY52smCn44&pbjreload=10
In the same interview, Yaa Jackson passed a comment for the first time about her former manager, Akwaadaa Nyame who has been defaming her on social media for weeks now.
According to Yaa Jackson, she personally has nothing against the guy but it is childish for him to be ranting on social media if he genuinely wants a solution to the impasse currently existing between them.
SEE ALSO: Maame Yaa Jackson blasts former manager
But the guy's actions lately have proven that he is just out for fame so she won't waste much time on him at all.