Nigerian female dancehall artiste, Yemi Alade has launched some fresh shades on her colleague Tiwa Salvage on social media over the size of her buttocks.
According to the 'Johnny' hitmaker, Tiwa Savage has been always using photoshop to edit her buttocks in almost all her pictures she posted on social media.
Though the main person attached to her mockery tweet was unnamed, everything seems obvious that the shot was meant for the Marvin records female artiste.
Yemi Alade on her Twitter handle wrote that the person should stop photoshopping her 'bum' to deceive her fans on social media.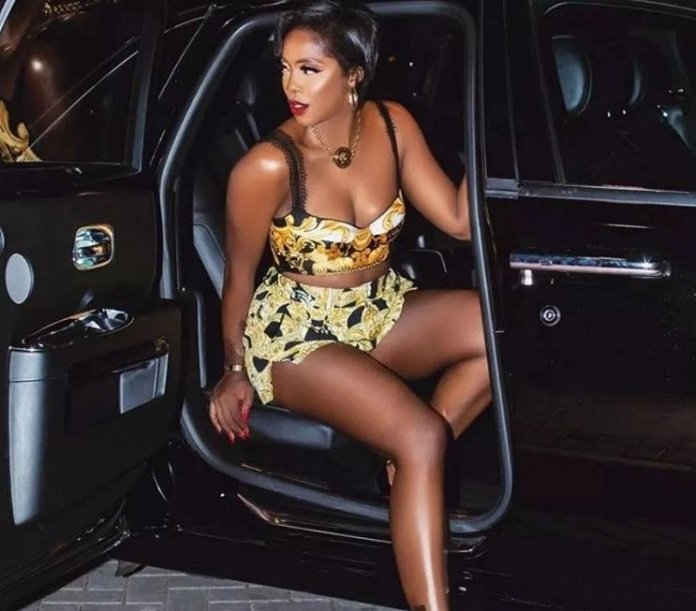 She further warned the person to stop deceiving people and accept the fact that she has a slim backside just like her.
"Stop increasing your ynash (buttocks) in your pictures. You know you are straight like "I". Embrace your real self! Ahh ahh. Deceiving fans up and dan," she wrote on Twitter.
Read her tweet below…
The two giant Nigerian female artists in the mid of the year engaged in a heavy fight on social media over supremacy claim.
Their beef continued to the extent of each person unfollowing the other on social media, and as this one has started it may be a big bout as well if Tiwa tries to react on the teasing.