In a recent video sighted by Ghpage.com sees actress Tracey Boakye and Papa Kumasi debating over which of them is more potent in bed.
The two popular Kumawood actors were seen challenging each other over 'who can chop who better' between the two.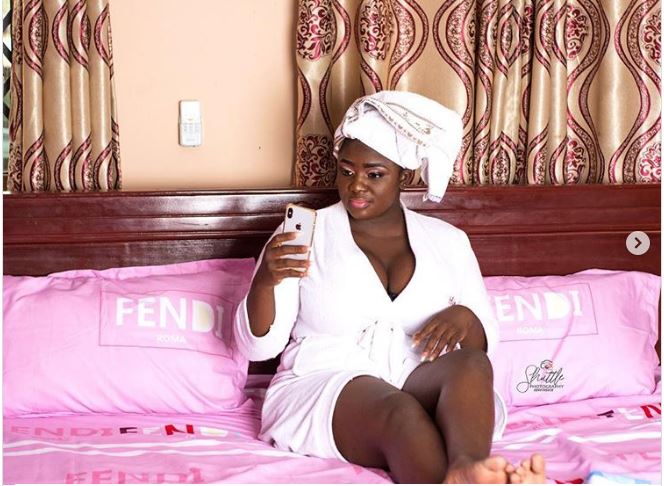 In the video, Papa Kumasi is heard telling Tracey about his 'atopa' skills.
He then went on to brag that he could chop her for over an hour and 45 minutes and that he will not stop until she tells her she is tired.
Challenging her colleagues' claims, Tracey clearly told Kumasi that he cannot even eat her 'honey pot' if it is given on a free floor because he would run away if she strips naked for him.
Papa Kumasi upholding his earlier claims promised to give Tracey GHC20,000 if he failed to satisfy her as he has sworn.
In an uncertain position, Tracey responded by reminding the actor that she was the 'wife' of a prominent person.
Watch the video below…
While the talk of 'atopa' competition was going, there were two ladies who were cheering the two Kumawood stars on.
It is not known if any of the actors meant what they were saying but it will be interesting how both of them will prove especially for Tracey who recently revealed that she was proudly dating a man who is over 20 years older than her.