DJ Switch is her stage name but born Erica Tandoh and she was the winner of the 8th edition of TV3's Talented Kidz reality show.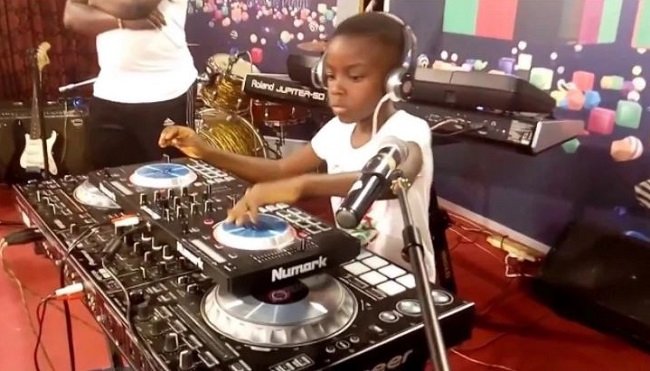 She is only 9 years old.And that makes her one of the best and the youngest DJ in Ghana…You doubt that? Watch the video below;
Aside from Disc Jockeying, she has just proven she can equally rap — Even better than a lot of your favorite rappers.
READ ALSO:Celebrities you won't believe are gay! [Number 5 and 10 Will Shock You]
She was a guest on Joy news with MzGee and Israel Laryea to promote her upcoming event and that was where the aspiring Gynaecologist proved her rap prowess;
Watch the video below;