When the news broke a couple of weeks back, Yvonne Nelson and people around her such as Belinda Dzattah, Abdul Salam others shield the news and made all attempt to make it appear its a false news being circulated around.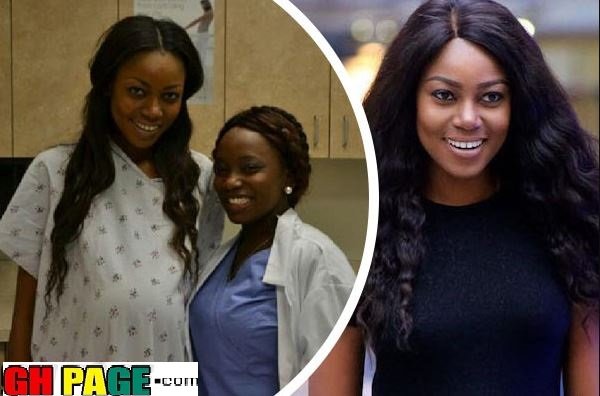 Well, in an exclusive interview with Nigerian Magazine, WoW, Yvonne has bared it all. The new mother who gave birth out of wedlock explained how she had the opportunity to get married before giving birth but let it passed because the conditions were not right for her.
According to the actress, her boyfriend proposed marriage to her and he wanted her to move to London with him but she rejected the proposal
SEE ALSO: Photos: Yvonne Nelson unveils pregnant photos on her birthday
"On my 30th birthday, I was in Vernice in Italy. I remember the night before my birthday, I called my mum and was crying, I cried, I was so sad, I was seeing someone else then and he was an ideal guy and everything."
"He took me there for my birthday and proposed" looking up to the clear blue sky, almost shy "but I didn't put it online, I'm no one of those people who would make a lot of noise on stuffs like that"
"He is somebody I would have loved to have a family with but then he wanted me to move to London.
SEE ALSO: Ama K. Abebrese Blasts Blogger For Calling Yvonne Nelson's Baby An 'ugly bastard'.
"My whole life was going to change because of him and it's not something you should do, you don't have to change your whole life because of a man because of your marriage."
"I am sure many people do, so in the long run, it didn't workout and although I had been praying for a man like that, I had nothing I was doing in the UK, so I decided that I just had to chill, maybe see what the future holds and keep praying for someone else to come around." Yvonne Nelson told the magazine
Interestingly, the fashion photographer who is now the biological daddy of Yvonne Nelson's baby is also based in London…lol
SEE ALSO: Video: Counsellor Lutterodt Blasts Yvonne Nelson for having baby out of wedlock