Actress Yvonne Nelson has promised never to date a Nigerian again after her relationship with Nigerian artiste Iyanya failed some years ago.
According to the mother of one, she arrived at that decision because of her previous experience dating one of them which we all know is "Your waist" hitmaker Iyanya.
Speaking on Yvonne Okoro's show "Cooks and Braggarts" she revealed that she once posted on her Instagram page seeking a date but was shocked that no one reached out.
"You mean my post? No! No! No one reached out to me…maybe they don't believe me. It is what it is. I am looking for one. In fact get me one in Ghana," Yvonne Nelson said.
Also Read: 'I need a man and I'm serious' – Yvonne Nelson confirms on live show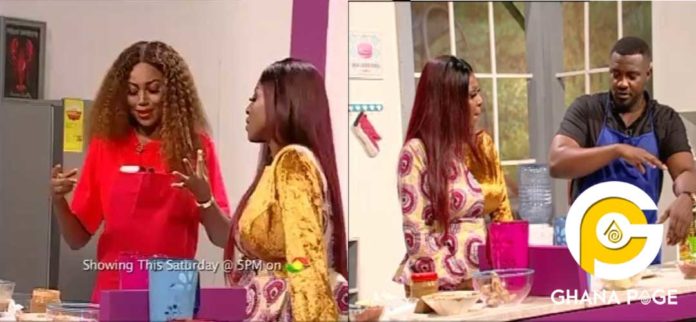 "As for Nigerian men I am done," the actress jokingly added.
It will be recalled that Yvonne Nelson was previously in a serious relationship with Nigerian artiste Iyanya. However, the relationship between the pair did not last, as it ended on the rocks some months later.
"We broke up because we hardly had time for each other. I was hustling and I would do four shows in a day and I will make 2 million. So, I won't say because I was in love with a woman I'm going to see money and I'm going to lay back," Iyanya later explained in an interview.
Also Read: NPP doesn't care about me – Yvonne Nelson
Watch the video of Yvonne Nelson talking about not dating a Nigerian again.
Perhaps, it is Yvonne Nelson's experience with Iyanya is what has led to her decision not to ever date Nigerian men.